Paul Curtis, the Liverpool artist most famous for the Baltic Triangle 'Wings' street art on Jamaica Street,  ("For all Liverpool's Liver Birds"), has unveiled a vibrant mural commissioned by the well known Wirral hotel, Thornton Hall.
The mural depicts a striking jungle scene on Thornton Hall's terrace, outside the hotel's Cristal Suite bar area – transforming the space into a photogenic focal point. The scene simulates a swing bench in a paradisal rainforest, where guests can sit in front of the backdrop and, in the words of Curtis, "share a moment with their Tarzan or Jane!"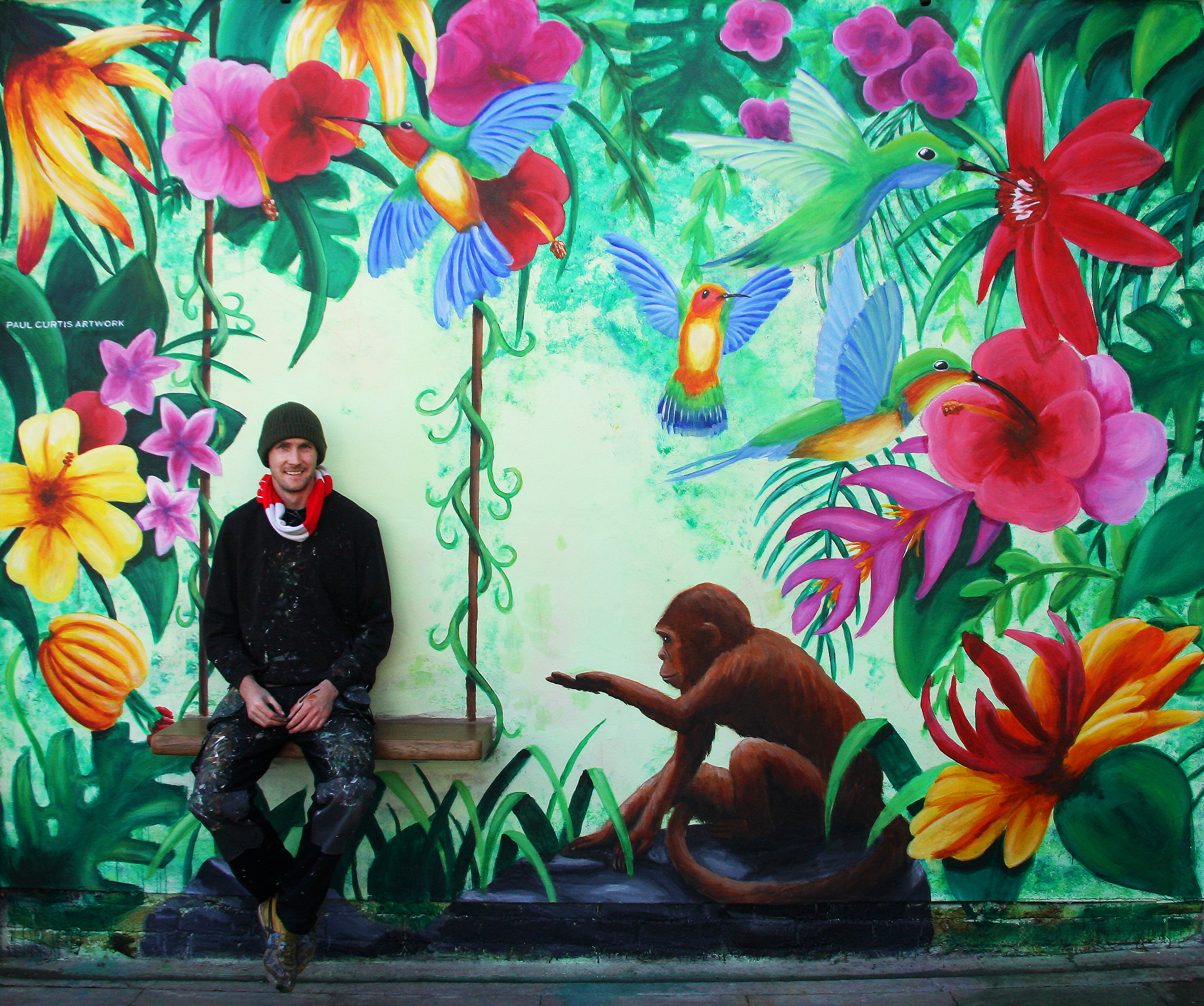 Paul adds: "The mural took four days to paint. Thornton Hall liked the idea of having a bench on the wall that would merge into the scene. The team also wanted a tropical jungle theme. From that starting point, all I had to do was realise those ideas.
"I had a loose design and then added the humming birds. However, with a mural of this nature , it's best to be organic, so I wasn't strict with following the design. The monkey was added as Thornton Hotel seems to have hidden monkeys all around the decor, so that was just a bit of fun added towards the end!
"I'm happy with how it turned out and I hope the guests like it too."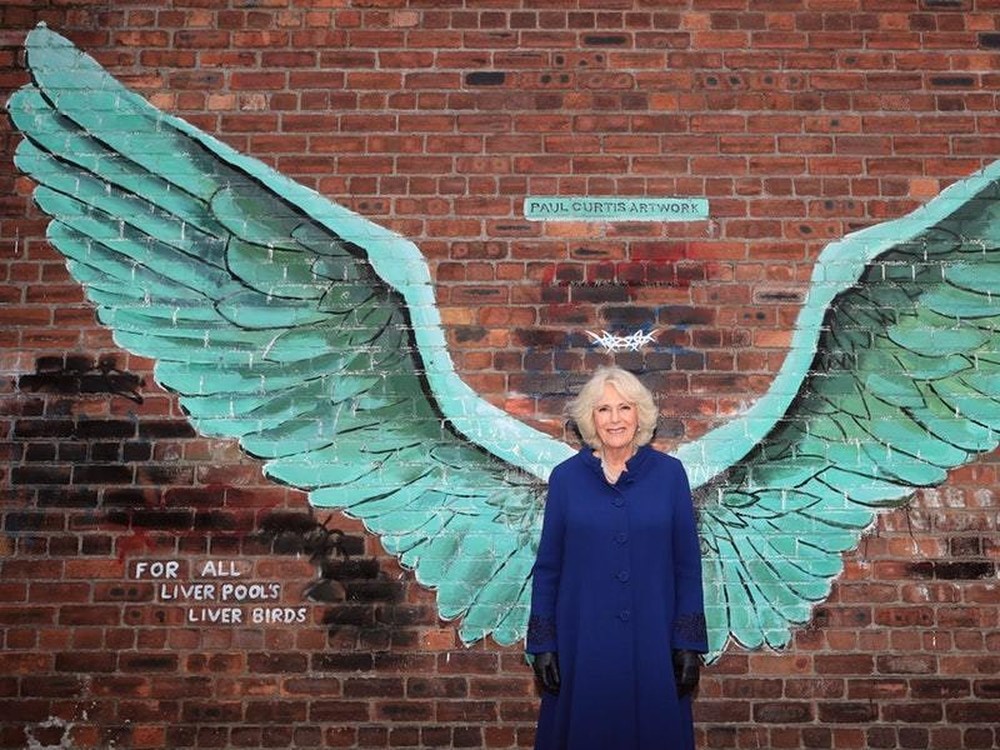 Paul's artwork was recently catapulted into the limelight when HRH Camilla, Duchess of Cornwall, met the artist during a visit to the Baltic area of Liverpool and was photographed in front of the iconic Liver Bird wings, resulting in widespread national media coverage.
General Manager of Thornton Hall, Geoff Dale, comments: "We're delighted that Paul has created this beautiful work of art for Thornton Hall. His work is fantastically received by the people of the North West and beyond and we're privileged to be a part of his ever-increasing portfolio of projects."