Genial Paul Askew is Chef Patron of The Art School restaurant in Liverpool. Born in Sunderland, he moved to Merseyside when he was four.
"My dad," says Paul, "was on the training ship HMS Conway which was moored off Birkenhead Priory and used to sail around the corner and then come back, so on and off I've been linked with Liverpool and Wirral for almost 50 years.
"I went to Wirral Met College for my first formal qualification, and my first job was at Thornton Hall Hotel in Thornton Hough, as a little lowly pot washer, gutting fish, peeling spuds and generally having things thrown at you like all good KP's experience.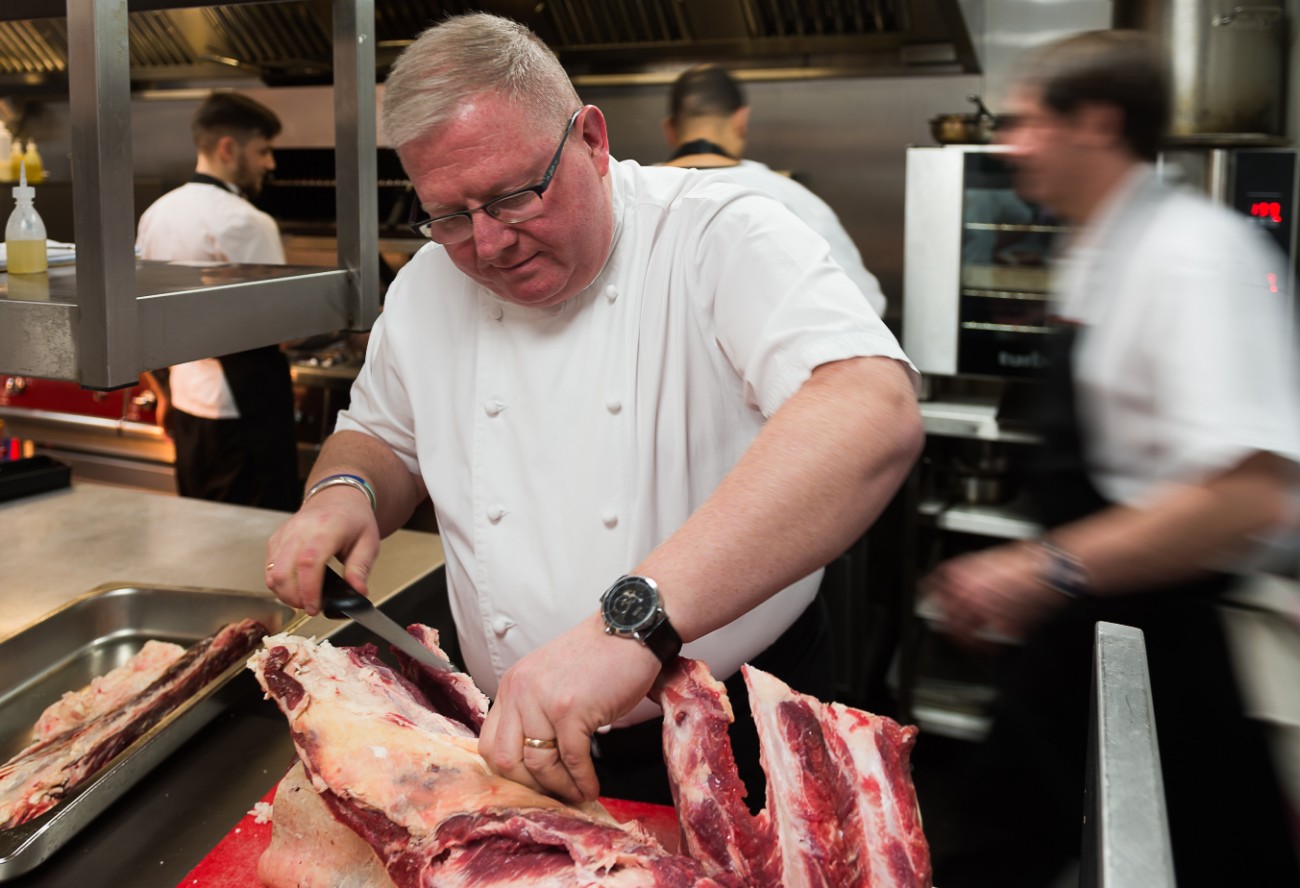 "I ended up working for De Vere hotels across the country, then I went to New York as a Sous Chef, and when I came back I joined the Royal Liverpool Philharmonic Society – the Phil – as Executive Chef and Catering Manager. We did everything from cooking for Elton John at the Summer Pops, the three Tenors, Nina Simone, even Her Majesty the Queen at Liverpool Town Hall, an amazing seven years including non-stop corporate hospitality, cooking sometimes for as many as 500 people as well as doing tiny bespoke dinner parties. That's how I began to build my reputation.
"In advance of Elton John arriving we had this enormous catering rider sent in advance, a rider being the special menu required by an artist. It took me about four days to pull it all together. We even had to line his dressing room with white calico, organise a certain type of lily, special teas, a certain type of honey, you name it. Anyway, Elton arrived by helicopter, walked in, didn't even look at the dressing room and said, 'You know what? I really fancy some fish and chips tonight. Would someone go out and get me some?' I wanted to throttle him for a moment, and then you think, 'Fair enough, he's a musical genius and a global star. He can have what he wants.'
Almost two decades ago, Paul became Founder Chef and Food and Beverage Director of the London Carriageworks on Liverpool's Hope Street. After 13 happy years he decided to branch out on his own. "The Art School is the sort of restaurant I'd dreamed about since I was 16, somewhere I could focus all the experience and repertoire I'd built up in the meantime. We're in our fifth year and all is going well. We have a private dining room now, and a champagne bar, and I'm sure The Art School will continue to evolve and make people happy."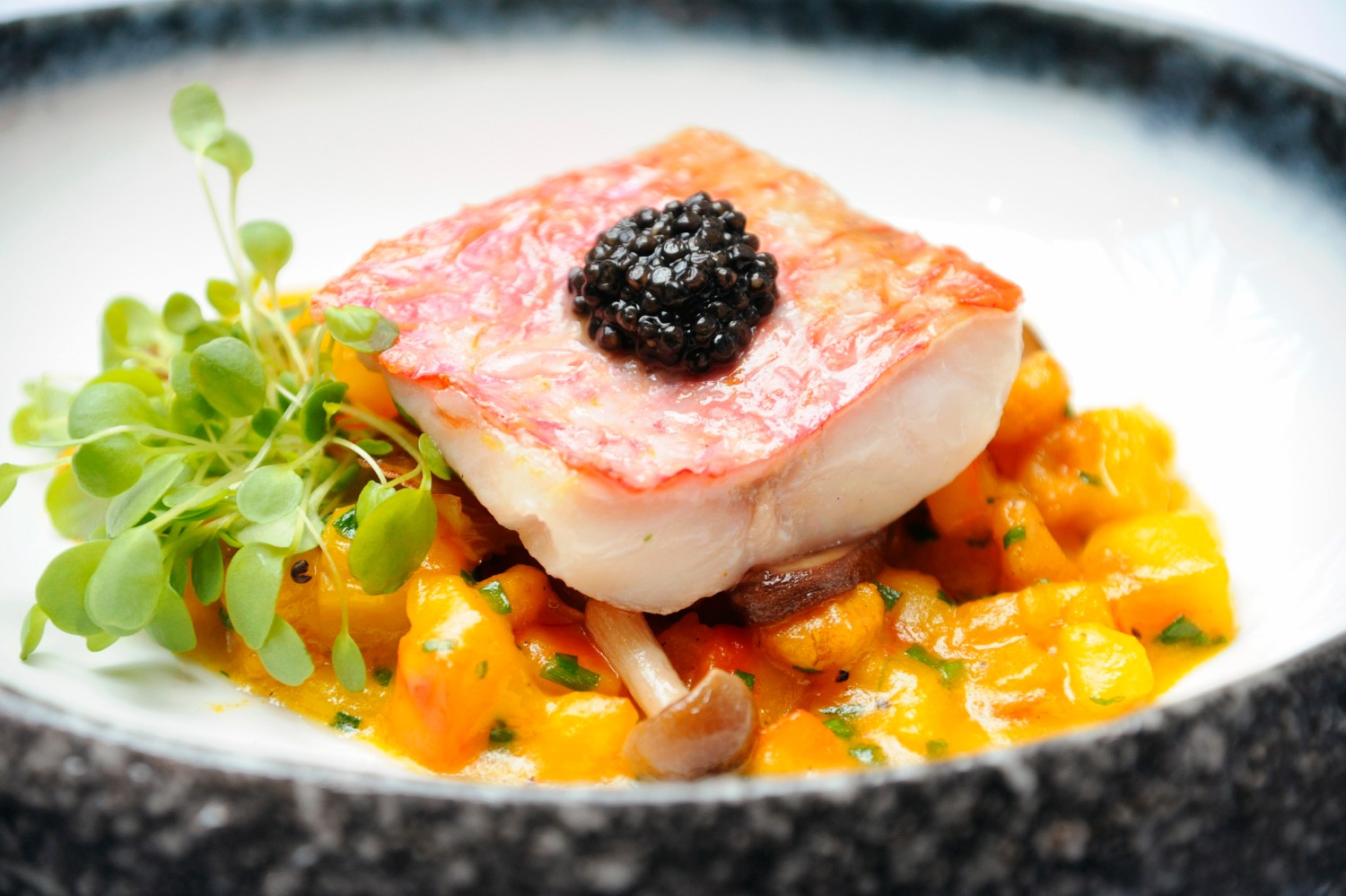 "The thing for me about the Liverpool City Region," Paul adds, "is that people don't realise what's on their doorstep from a produce point of view, so if you're talking about Claremont Farm asparagus, or Wirral watercress in Hooton, or Liverpool Bay sea bass landed and then taken straight to Birkenhead Market, Southport potted shrimp, Oldfield Farm Galloway beef from Callum Edge in Heswall, we're talking about ingredients that aren't simply top class local produce, but world class. At the Art School our menus are very much ingredient driven, they're all about the integrity of the ingredients cooked in ways which are sympathetic to what they are. We start off with something amazing and set out to make it even more amazing."
Paul is now a familiar face on TV. He's appeared on Celebrity Masterchef, the Great British Menu and Saturday Morning Kitchen, and is back on Channel 4's Sunday Brunch on May 12.
1 Sugnall Street
Liverpool L7 7EB