There's no season quite like spring for making a change at home, whether it's having a spring clean, a declutter, redecoration or remodeling.
And as nature helpfully provides a fresh palette of outdoor shades, it can give inspiration for new colours indoors too.
While living rooms and bedrooms might be still in a 50 Shades of Grey phase, bathrooms and kitchens are following their own fashions.
That means for the first time in more than a decade white bathrooms are about to get some colourful competition.

It's not quite a comeback for 1970s avocado, but mid-pastels like peaches, deep pinks, purples, duck egg blue and mustard yellow are all vying to make a statement in bathrooms for 2019.
At the recent ISH design show in Germany, colour was certainly making a big splash.
"We have a German manufacturer of steel enamel baths called Kaldewei and they showed basins, baths and shower trays in 18 different colours for the new season," explains Inspired Bathrooms & Kitchens Managing Director Mike Lloyd.
"That is a major turnaround from what we've seen for the past 15 years where white has really dominated. Now an increasing number of people are experimenting with colour because they've seen it on TV, in a magazine or on Pinterest, or they've stayed at a hotel where there's been a splash of colour in the bathroom.
"So whereas a colour burst 20 years ago was in a band of mosaic tiles, then it was with removable items like towels and blinds, now it's the bathroom itself."
Mike says advancements in technology mean that the finishing for bathrooms, and brassware such as taps and shower fittings, has moved on allowing colours and matt finishes to become more mainstream.
But it's not just bright shades which are catching the eye of homeowners wanting a spring change – black is the new black for shower frames, shower cubicles, basins and even toilets.
"It's a bold trend, and it's not for everyone, but it's a modernisation of a 50s and 60s look that definitely sets a bathroom apart."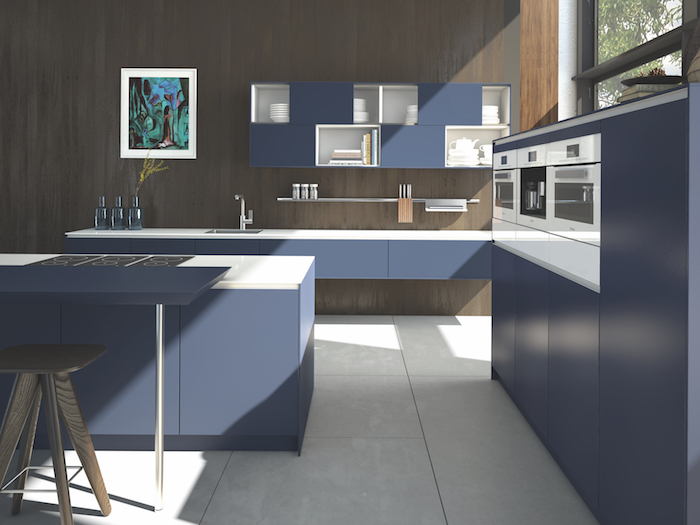 Kitchen manufacturers have also been showing their true colours for 2019, with blue and deep red doors, bronze, and tactile silvers and graphites coming into fashion.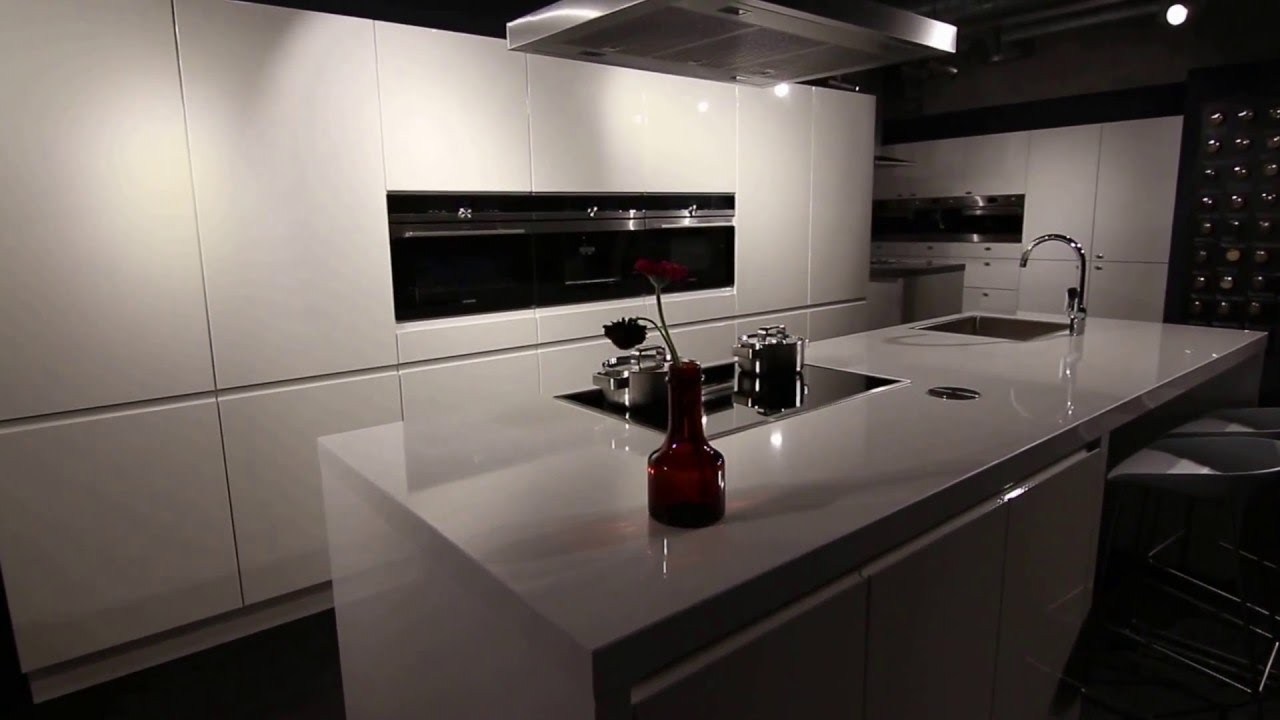 But the biggest innovation has been in ceramic-coated cupboard doors which allow stunning natural effects to be created.
"The doors have a 3mm covering so they can have a finish which replicates a rock such as concrete, onyx or granite," explains Mike. "Instead of a kitchen having a simple flat colour like white, grey or cream, it looks like a slice through a rock face so it has an extra dimension to it.
"Something like that really makes a design statement, it takes you away from what you'd expect, so it pushes the boundaries which is what we like to do as a company.
"There is no norm anymore for bathrooms and kitchens – there's just endless individualism."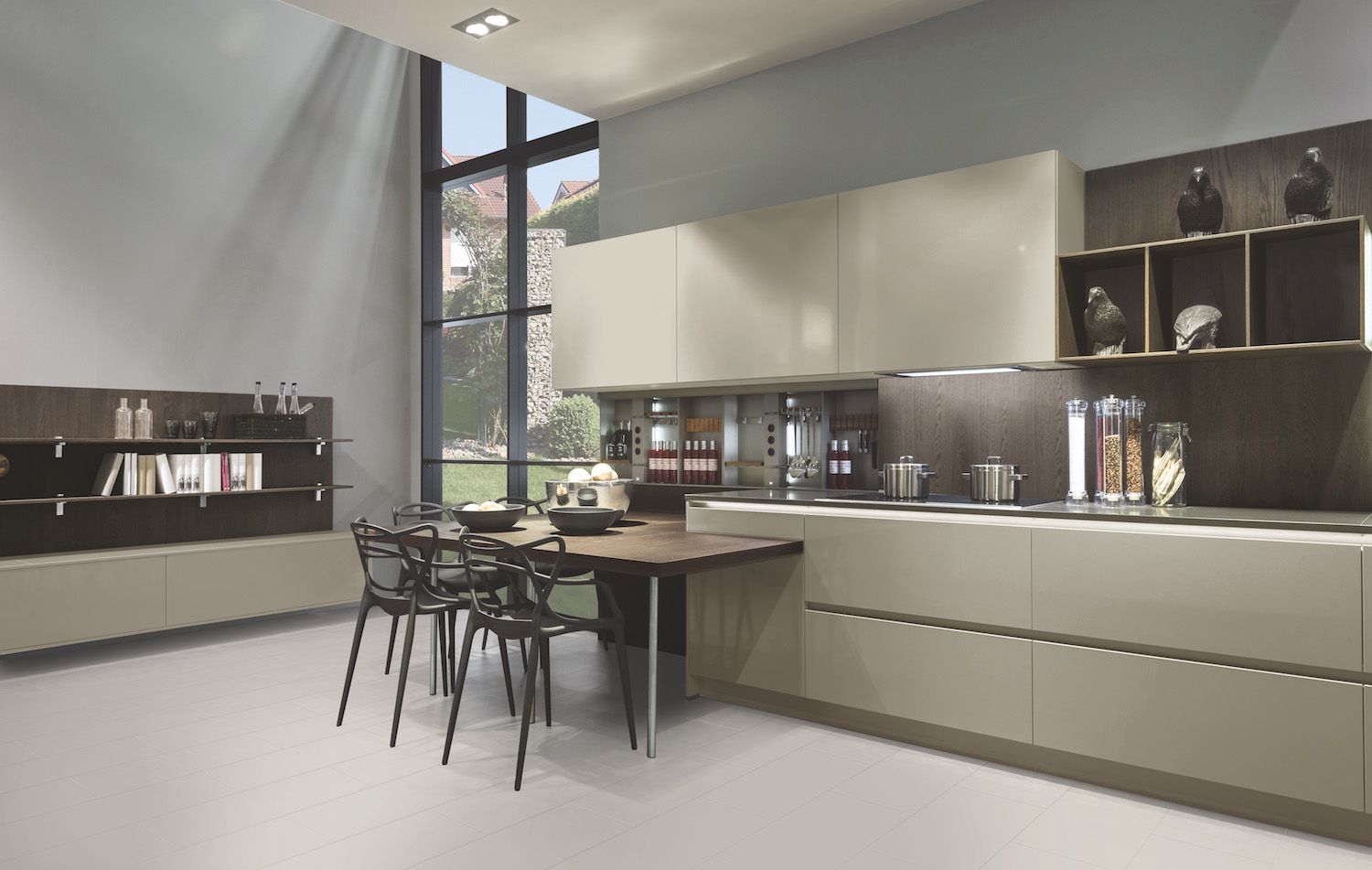 To find out more:
Click or tap Inspired Bathrooms & Kitchens
Visit 250 Telegraph Road, Heswall; or call 0151 342 1000