More than five centuries were spanned at Liverpool's Walker Art Gallery when leading hairdresser Andrew Collinge and two members of his Creative Team, Amie Frew and Nicola Cunningham, took inspiration from a drawing by Leonardo Da Vinci to create looks as modern as they are historic.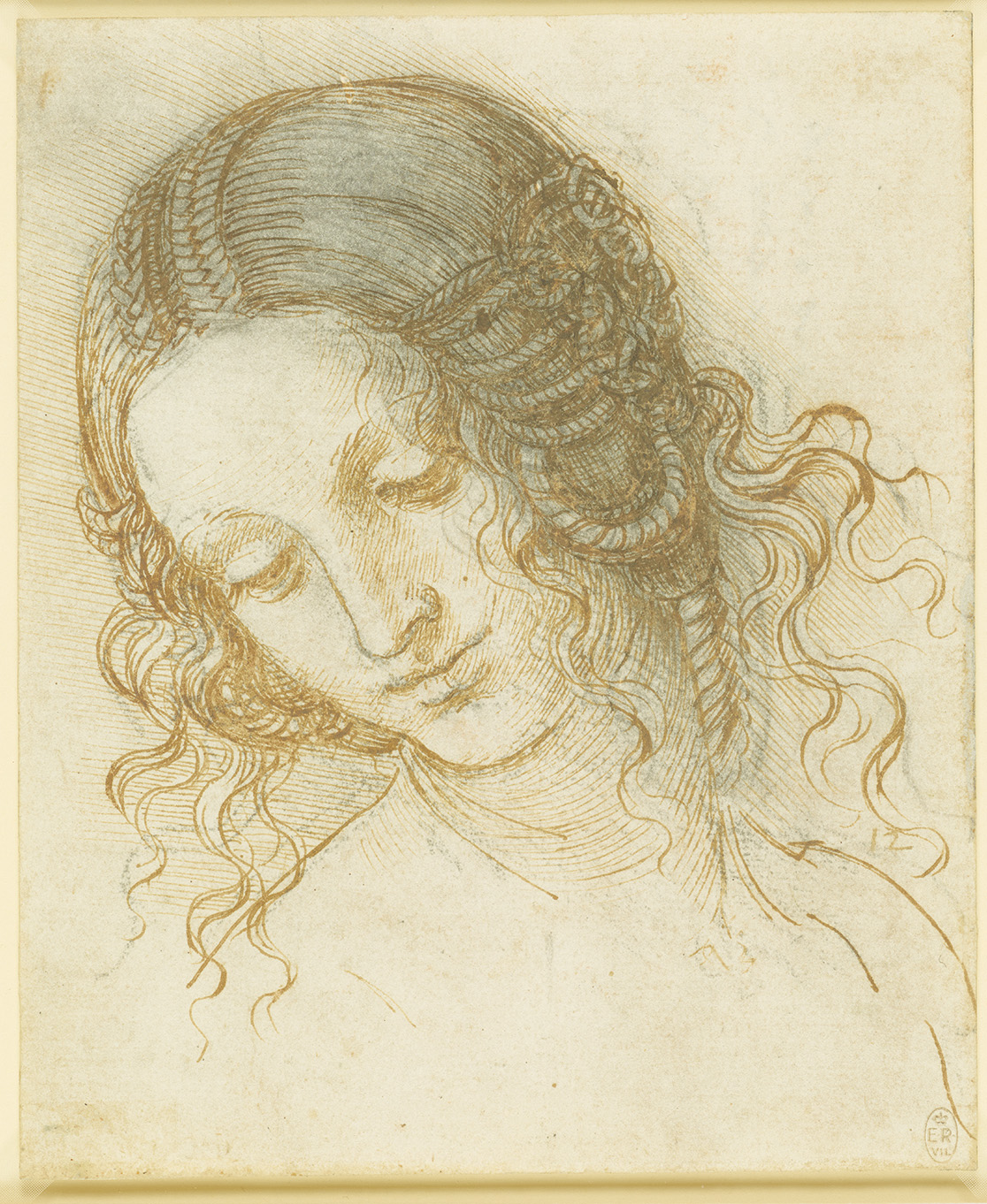 This exquisite, small likeness of a young woman with intricately styled hair is one of 12 currently on exhibition at the Walker to mark the 500th anniversary of the death of an extraordinary man who was both brilliant engineer and artist. The picture is called Head of Leda, referring to the Greek myth of the seduction of Leda by the god Zeus in the form of a swan.
The three hairdressers set about creating looks that were not only faithful to the techniques and taste suggested by the da Vinci drawing, but also contemporary. Andrew's wife, Liz, was responsible for the models' beautiful makeup.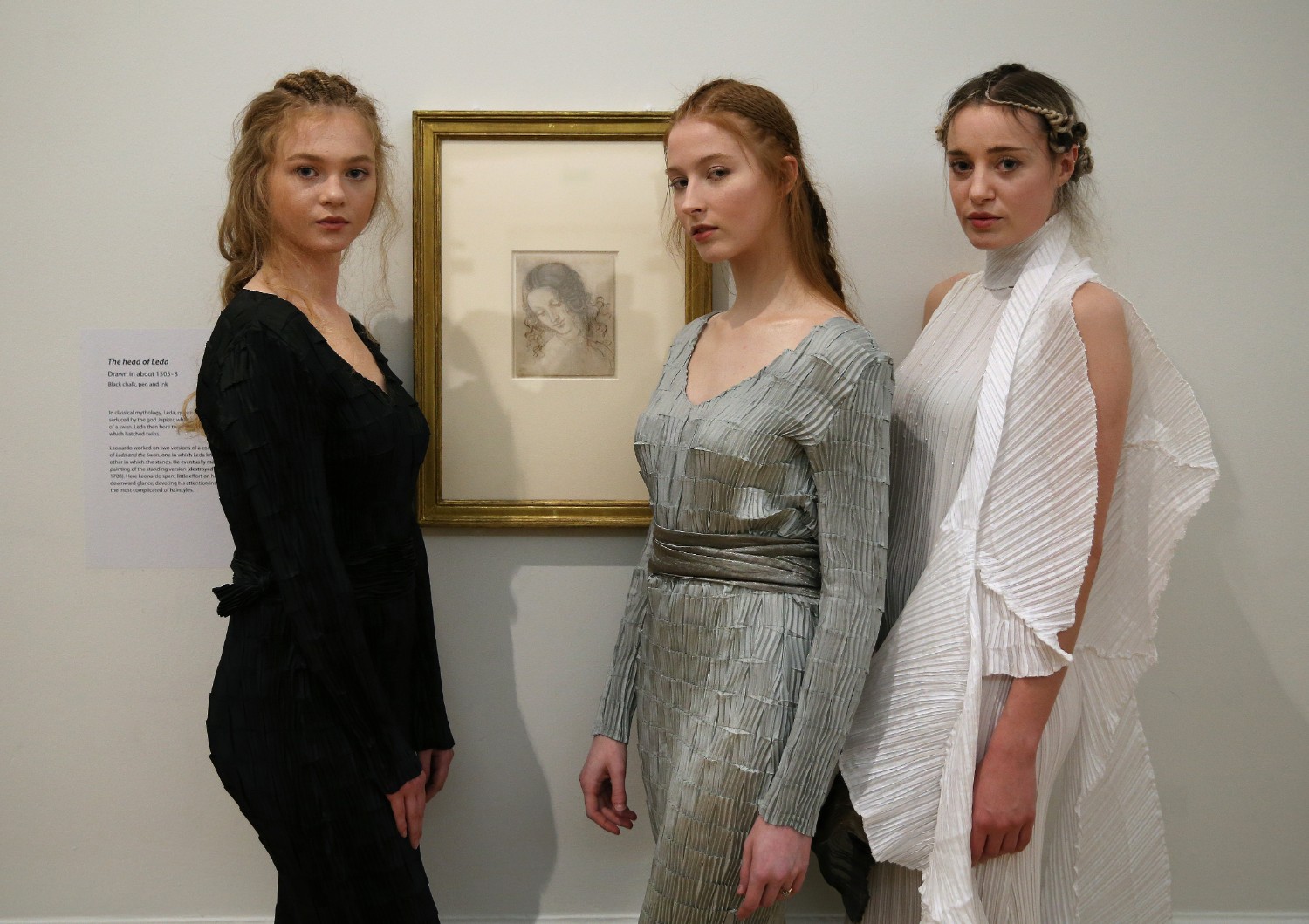 Andrew explains: "The Head of Leda by Leonardo de Vinci has been a source of inspiration for a hairdressers over hundreds of years. Her hairstyle consists of intricate braided and twisted strands of hair that combine to create an elaborate head of hair. The drawing presented us with quite a challenge."
To create his own interpretation Andrew concentrated on twisting sections of hair into a series of knots that followed the hairline. A single scalp braid taken from the forehead to the nape completed the look.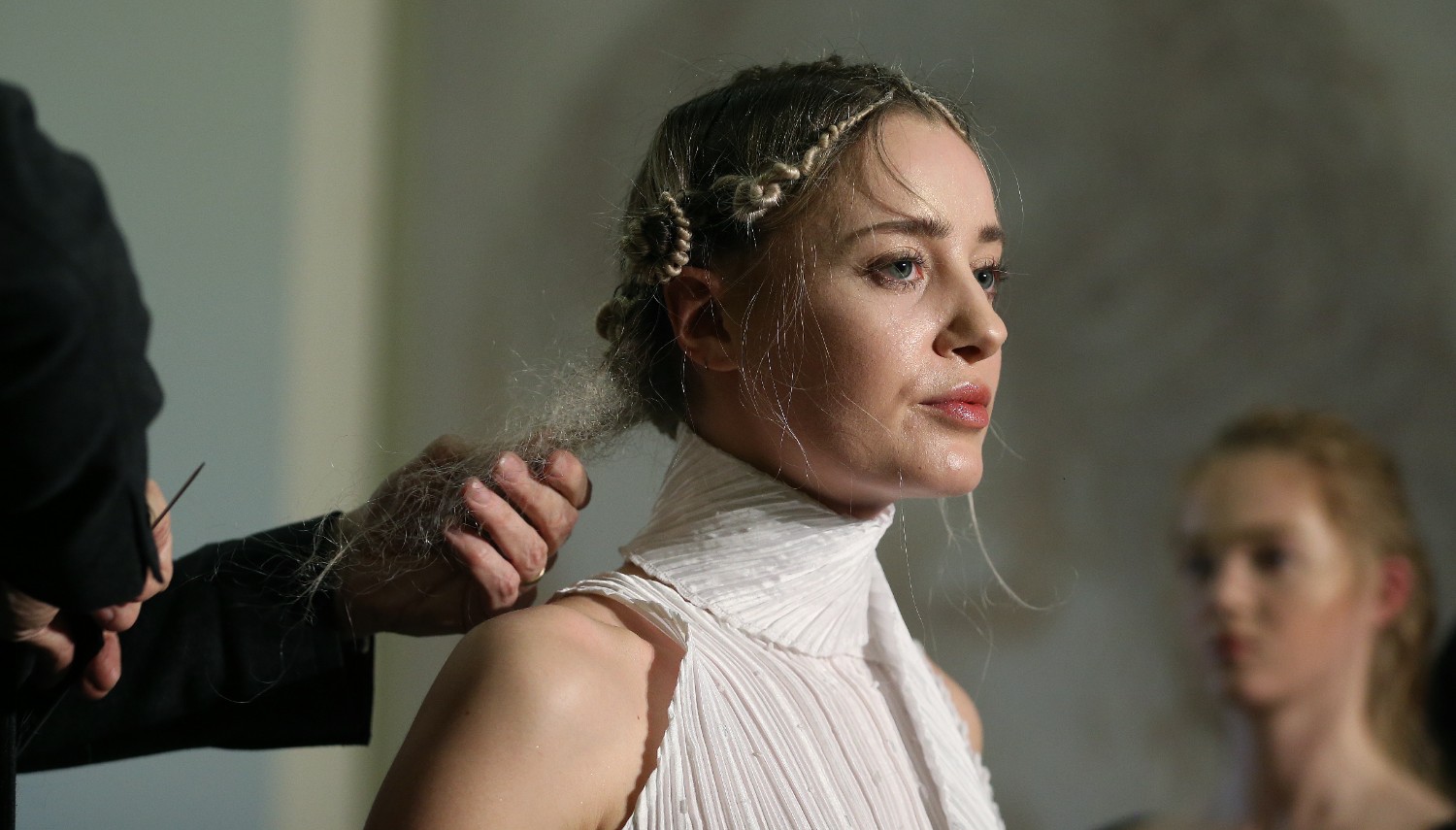 Amie Frew, twice a finalist at the British Hairdressing Awards, is renowned for the way she can intricately weave hair, a talent she brought to bear when creating her exquisite interpretation of the Head of Leda. Fine sections of hair were woven either side of a centred fishtail braid with the longer lengths at the back left to fall into soft waves.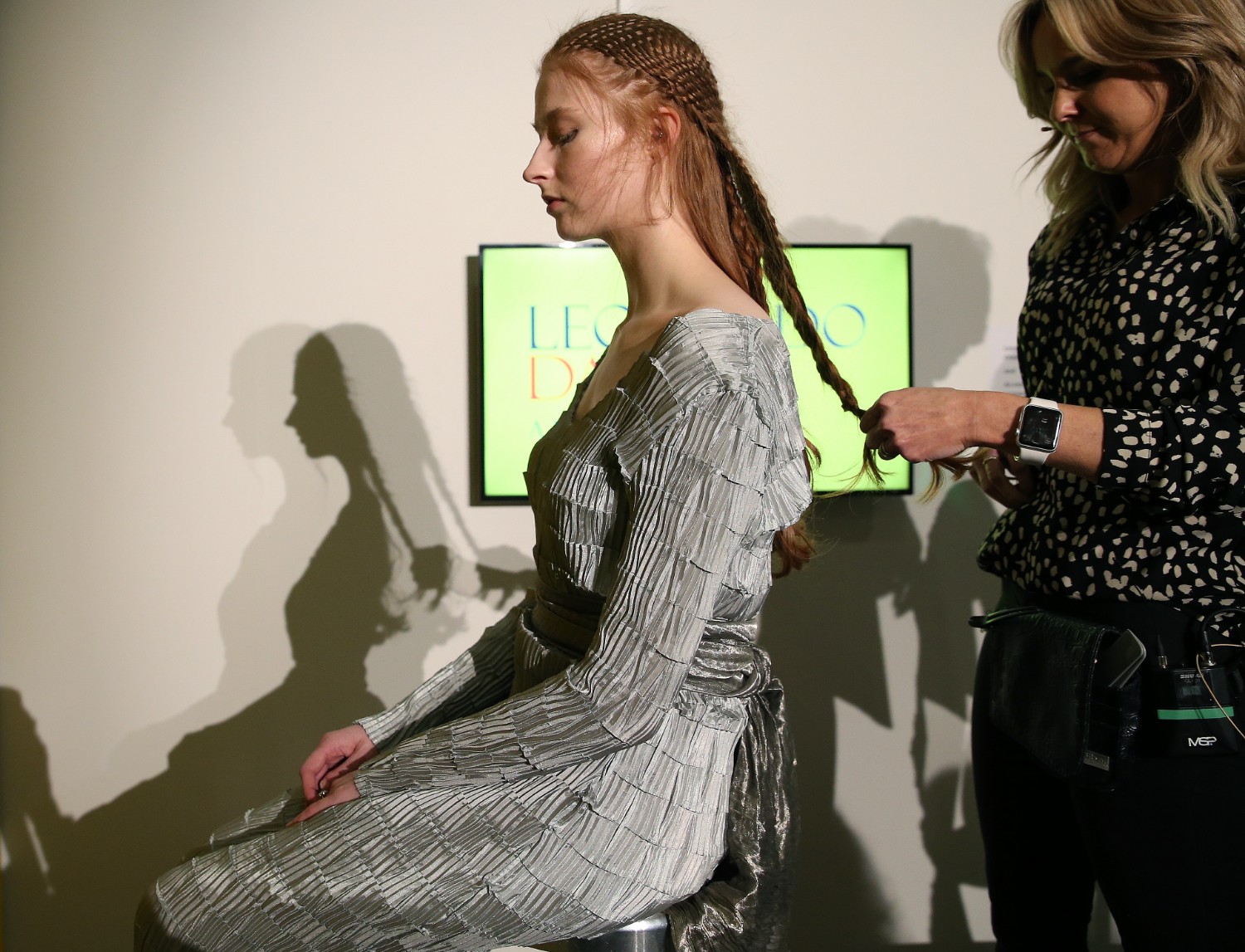 To complete the trio of looks Nicola Cunningham, the 2019  winner of the Andrew Creative Stylist Award, produced a beautiful style that perfectly complemented the model's long, naturally wavy hair. Strands of hair from around the face were left out to show off the natural wave with the rest of the hair taken into three figure of eight scalp braids that were brought together at the crown to create a stunning twisted rope braid.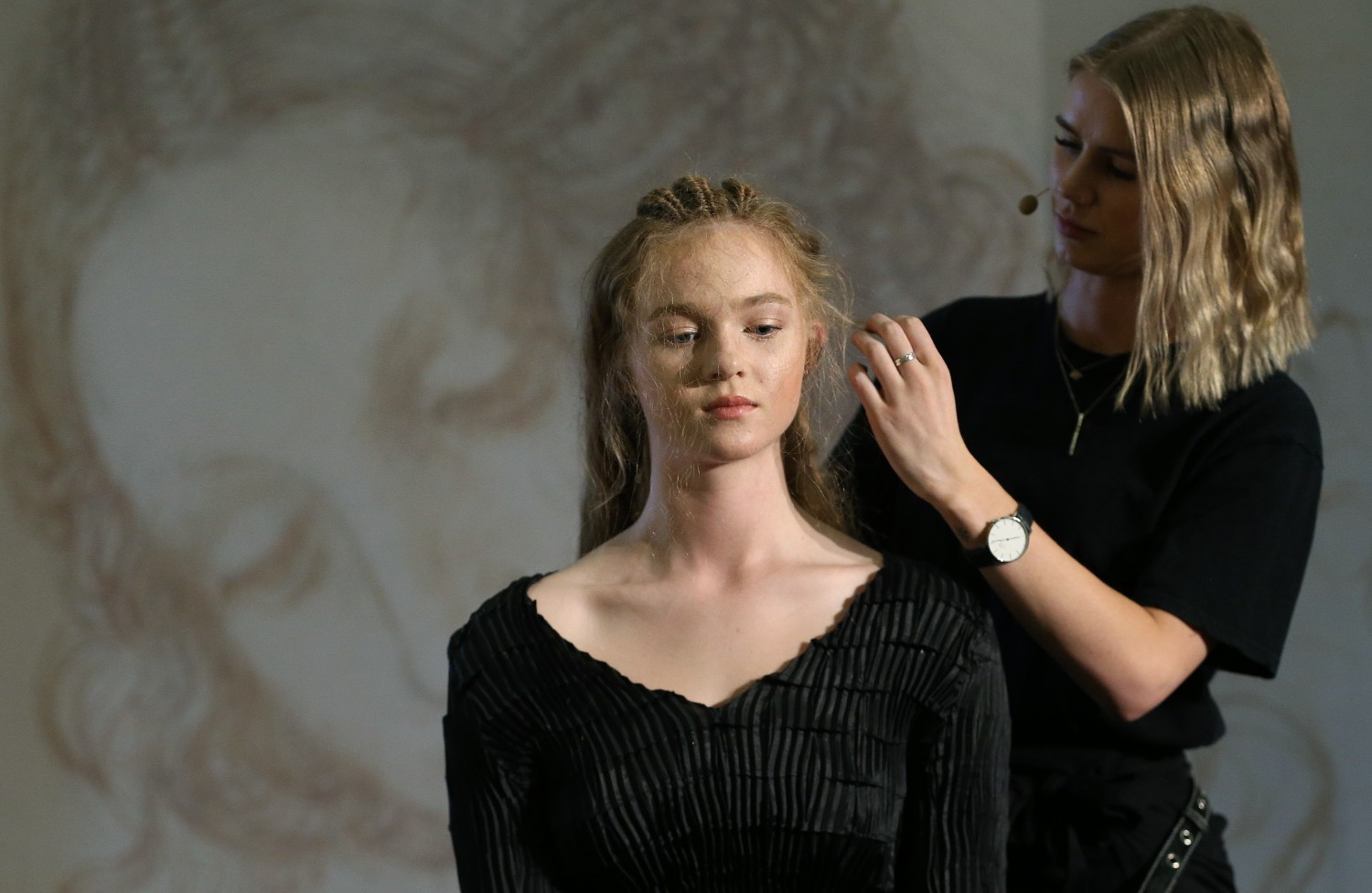 Andrew adds: "Being invited to work at the Gallery was a unique and exciting opportunity. The three of us all took our own references from the drawing to come up with individual creations. We found it an inspiring and enjoyable experience."