Who is your sporting hero?
Alistair Noakes, a writer and sports fan who plays his golf at Royal Liverpool, can answer the question instantly. John Ball.
"John Who?" I hear many of you cry, especially if you are not golf fans.
John was a Hoylake man, and one with a prodigious talent.
A golfer who had perfected his game by learning as a child from the world's best players, he made history by becoming the first amateur to win The Open Championship and would go on to win a record eight Amateur Championships.
He was a true great of his day, but his successes must also be seen in the light of how he achieved them.  
John Ball was a humble farmer, an extremely modest man who was loved, almost worshipped by his home town and across the nation and yet he never wanted the praise that was heaped upon him.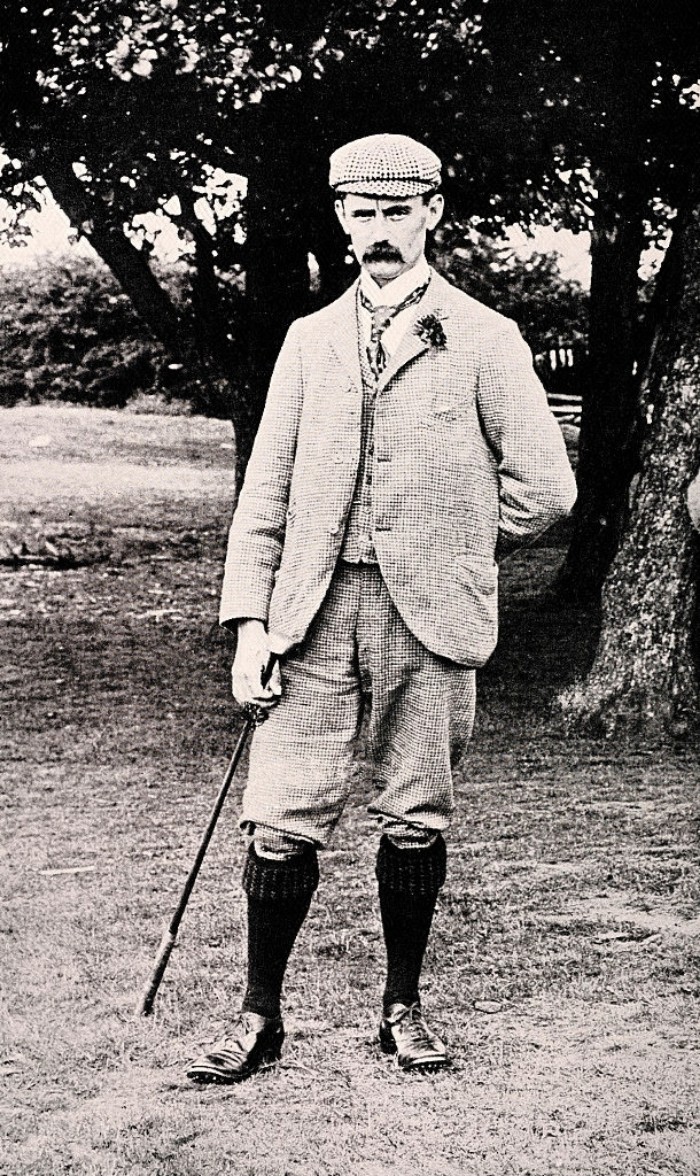 After his final victory, with thousands waiting to welcome him home at Hoylake station he avoided them all and stepped off the train a stop early to walk back along the beach. He revelled in the cut and thrust of the game, but he wished for nothing more.
Alistair was keen to discover the man for who he truly was and in his newly published novel Hoylake Hero he has achieved just that.
Based on careful study of golf histories, the news reporting of the day and a thorough combing of the Royal Liverpool archive, Hoylake Hero is an entertaining imagining of the life and times of a shy giant of the game, from small boy to retirement after a long and truly illustrious career interrupted by military service during the Boer War.
A compelling novel, it is told with passion and sensitivity and will appeal to all sports fans.
The book can be purchased from Alistair's website – alistairnoakes.bigcartel.com – for just £10.99.
Delivery is free for Wirral customers.