Tim Cogley died after collapsing in Rocky Lane, Heswall, in April 2017.
The much-loved 34-year-old development manager suffered a fatal heart attack, an inquest ruled.
Pathologists carrying out a post mortem on Tim's body found one of his main arteries was 75% clogged with cholesterol – despite his healthy diet and lifestyle.
His dad Frank set up the 'Tim Cogley Cardiac Screening Foundation' in his son's name to help other young people to understand the importance of screening.
The potentially life-saving test for 18 to 39-year-olds, devised by Tim's brother Jeremy who is a Health Sciences lecturer at Liverpool Hope University, can detect various signs of heart disease such as harmful build-ups of cholesterol.
The foundation's pilot screening phase in November and December last year led to six people receiving results that warranted a follow-up with their GP.
Now a second phase is to take place in Wirral and Liverpool this month and in March.
"We are so pleased that what we thought was an important initiative has already proved to be successful," said Frank.
"Hopefully more people can get involved this time around. The doctors and GPs we've consulted have been extremely supportive."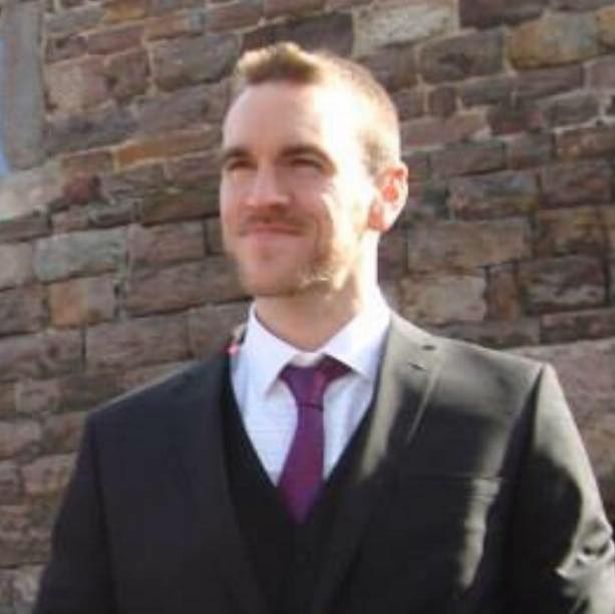 Doctor Sam Huddlestone, who is a GP in Eastham and Tranmere Rovers' club doctor, said the screenings will "undoubtedly benefit" people in the area.
"It's a fantastic service which will undoubtedly benefit our patients and those in Wirral by raising the profile of cardiac disease in the young and identifying young patients at risk that could benefit from lifesaving early intervention," he said.
"We are very fortunate to have them working in our area."
Dr Rachael Syvret GP Partner at West Wirral Group Practice said: "The work they are doing to raise awareness of cardiac disease is highly commendable and the impact this may have on young people and their lives is potentially huge."
Anyone, male or female, between the age of 18 and 39 and living on Merseyside, can apply for a free 15 minute session to check for risk of coronary heart disease.
The slots must be pre-booked – and involve a short pre-screening questionnaire and a six-hour fast before the actual screening.
Go online at www.timcogleyfoundation.com/cardiac-screening/ for further details on booking an appointment and the pre-screening questionnaire.

The screening dates and places are:
TUESDAY 26TH FEB 13:30 – 20:00  TESCO, TELEGRAPH ROAD, HESWALL CH60 7SL
THURSDAY 28 FEB 09:30 – 16:00 THE WARRENS MEDICAL CENTRE, ARROWE PARK ROAD, CH49 5PL
SATURDAY 2 MAR 09:30 – 16:15  UTS FOUNDATION, NEWHALL LANE, HOYLAKE CH47 4BP
TUESDAY 5 MAR 09:30 – 16:00 LIVERPOOL HOPE UNIVERSITY, HOPE PARK, L16 9JD
THURSDAY 7 MAR 13:30 – 20:00  BLACKBURNE HOUSE, BLACKBURNE PLACE, L8 7PE
SATURDAY 9 MAR 09:30 – 16:15  GREASBY MEDICAL CENTRE, GREASBY ROAD, CH49 3AT
MONDAY 11 MAR 09:00 – 17:00  THE RANDOX CLINIC, 25-31 TITHEBARN STREET, LIVERPOOL L2 2QP
WEDNESDAY 13 MAR 13:30 – 20:00   LIVERPOOL COMMUNITY COLLEGE, ARTS BUILDING, MYRTLE STREET, L7 7TA
THURSDAY 14 MAR 09:30 – 16:00 LIVERPOOL HOPE UNIVERSITY, HOPE PARK, L16 9JD