Ukulele players from the Wirral are among more than a hundred who are set to get Liverpool smiling with a mass singalong of the classic lullaby 'You Are My Sunshine', to celebrate World Ukulele Day.
Musicians from ten Merseyside ukulele bands will join together for the biggest open air uke jam the city centre has ever seen, on Saturday February 2.
Among the bands that have joined together to organise the day are Splintered Ukes, D'Ukes of Hazzard, the Secret Ukulele Band, Ukulele Club Liverpool, and Wirral band Broken Strings.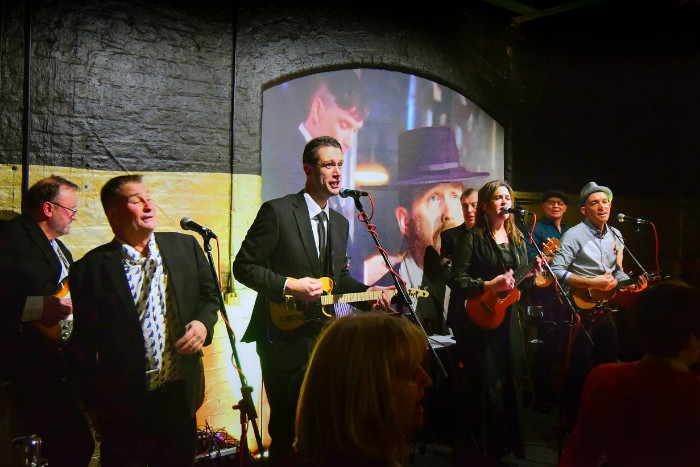 D'Ukes band leader Dave Cornett from Bebington, said: "It's lovely seeing people's reactions when we perform, the smiles spread and it's just really good fun.
"There will be World Ukulele Day events going on around the world and we're delighted to be involved in this one for Liverpool."
It comes 80 years after You Are My Sunshine was first recorded in 1939, and will be the highlight to a day of free ukulele gigs in aid of Clatterbridge Cancer Charity's Go Green appeal.
Also signed up to take part on the day are Ormskirk Ukulele Band, Wirral Ukulele Fanatics, the YinYanBand, Uke n Dream and the Travelling Wannabes.
All ten bands will join together for the singalong, on the John Lewis steps leading down from Chavasse Park, at 3pm.
It's set to be one of the biggest open-air gatherings of ukulele players Liverpool city centre has seen, in a bid to spread the joy ukuleles brings to so many people.
The idea to get the city smiling with a singalong was inspired by George Harrison's love of the ukulele. The Beatle wrote: "Everybody should have and play a 'uke' it's so simple to carry with you and it is one instrument you can't play and not laugh!"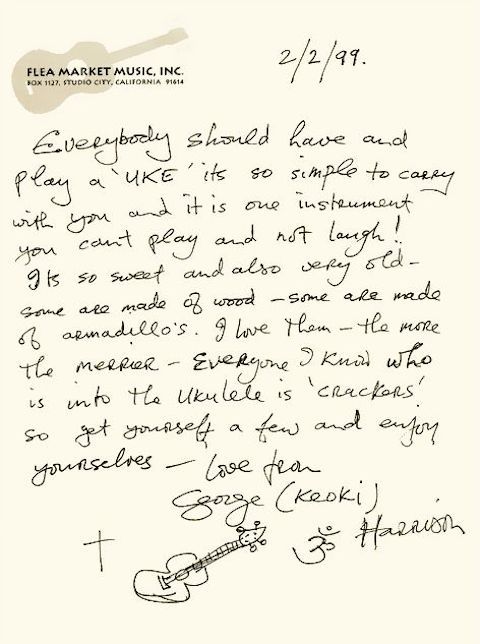 As well as fund raising, the bands involved in Liverpool's World Ukulele event hope to encourage more people to pick up the instrument, enjoy music and maybe join one of Merseyside's growing number of ukulele clubs and bands.
The Liverpool World Ukulele Day event will run from 1pm and finish at 5pm. There will be further evening performances by some of the bands inside the Bierkeller from 7pm until 10pm.