WHAT MAKES A GREAT BATHROOM?
The bathroom is the sanctuary of a home, a space where you can relax, unwind and soak away stress at the end of the day.
But when the alarm goes off, it can also be the busiest room in the house, where time is in short supply and efficiency is the number one priority.
The perfect bathroom must be practical, to fit in with the ever-changing demands of our lifestyles, but you want it to look fabulous too – so who says it can't be both?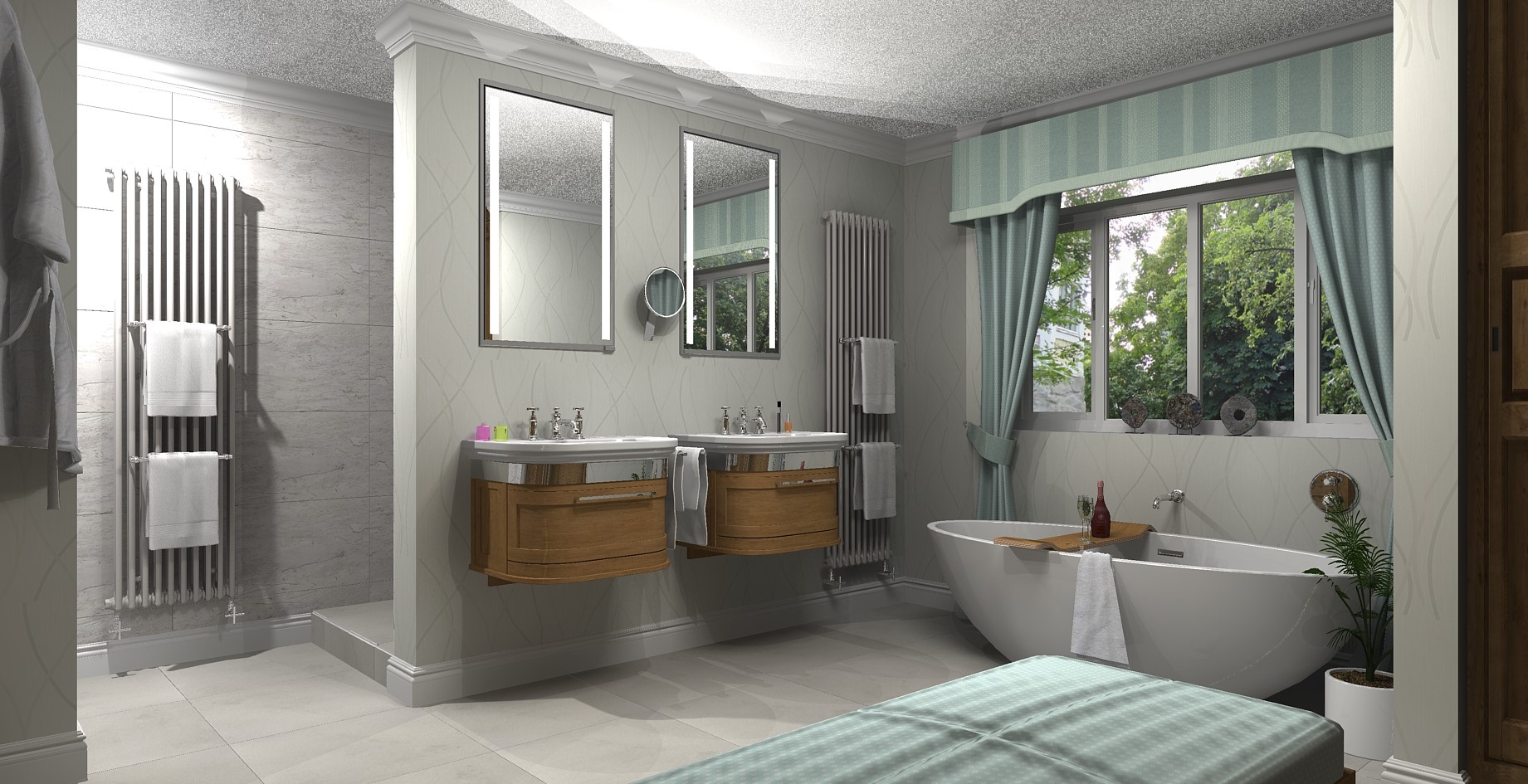 With imagination and innovation, and the skill and expertise of a great designer, anything is possible whether you want contemporary state-of-the-art incorporating the latest technology or timeless and classic.
Bathroom features don't just need to make a stunning statement, they should make daily routines more of an easy pleasure, and it's that all-important pairing of function and form which is dominating the season's trends.
TRENDING IN BATHROOMS
Inspired Bathrooms & Kitchens Managing Director Mike Lloyd picks out three which are making a splash:
Wet rooms

– They've been the biggest growth area in bathrooms for several years, but they show no sign of losing momentum. In fact, new design features mean they've never been more popular.
Mike says: "A lot of people don't have a conventional bathroom now because they've opted to have the bath taken out and a wet room put in. The latest designs have linear drainage, which is almost invisible, and underfloor heating.
"We are an ageing population, so accessibility is a key consideration – the new generation of wet rooms has totally level flooring so there are no steps to negotiate."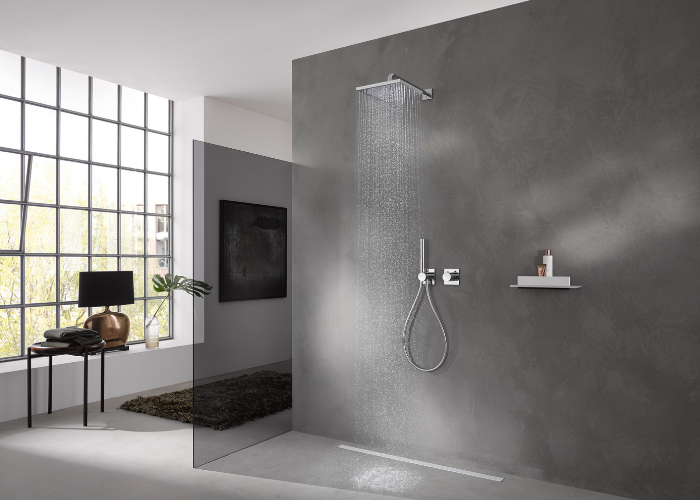 Architectural pottery

– Bathroom basin shapes, sizes and styles regularly change with trends but new materials and manufacturing processes have created a beautiful sculpted alternative.
Mike says: "Some of our latest basin designs feature incredibly modified porcelain which has made a big difference to their appearance.
"Basins are generally quite bulky, but this process hardens the pottery so the side walls can be less than 10mm thick. That means you can have a much deeper wider basin taking up the same space which gives a striking focal point."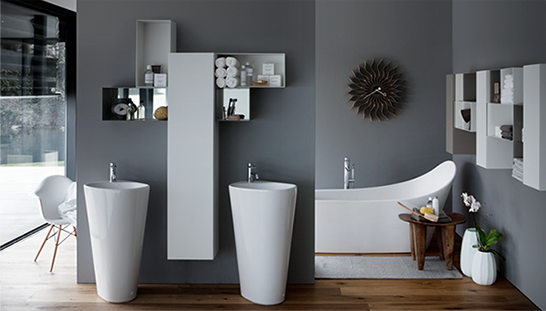 Wall-hung toilets and cisterns

– The options for loos used to be pretty limited, but not anymore. Now a bathroom design can incorporate a toilet and cistern which not only suits a customer's style, but their height too!
Mike says: "Wall-hung toilets and cisterns have become really popular because they come with lots of advantages.
"They are visually good looking, they're easy to clean, strong and durable, but one of the biggest factors is positioning. Typically toilets are low, but with wall-hung we can alter the height of the toilet to fit a customer's height."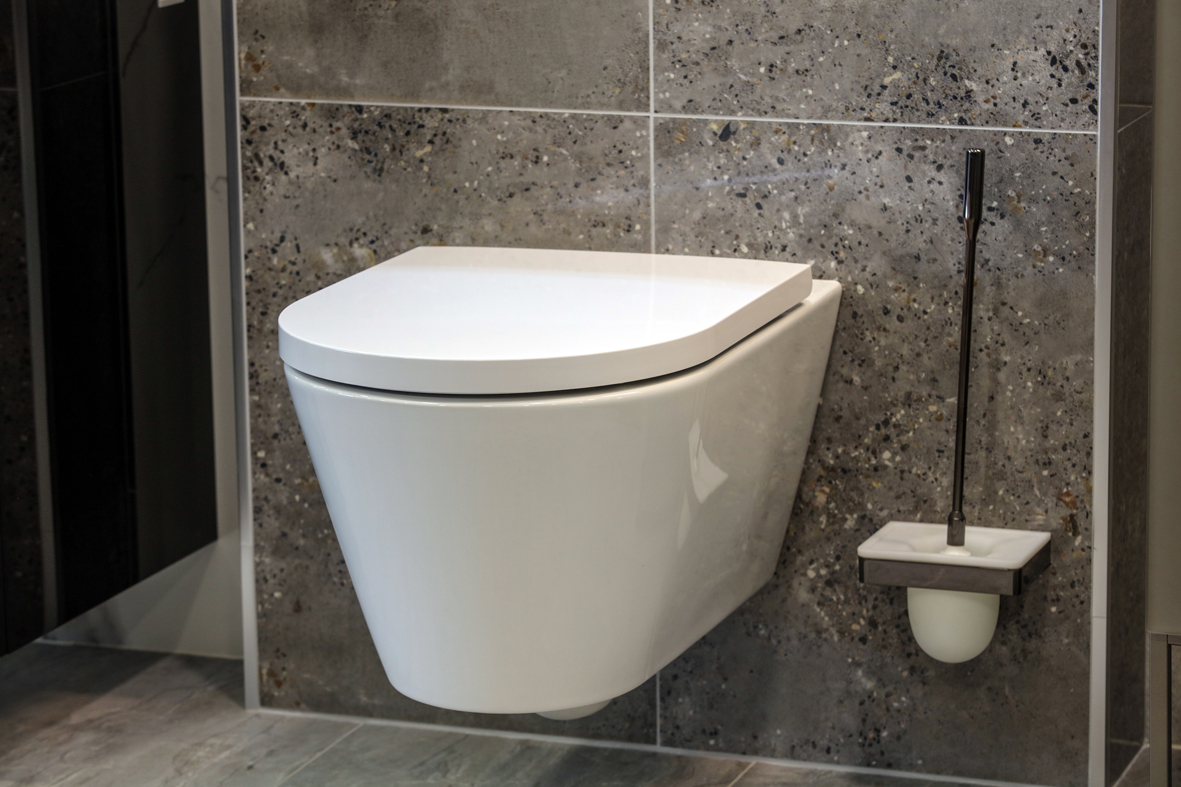 If you want to find out more about any of these ideas for a future proof bathroom in particular, or anything about Inspired's bathrooms and kitchens in general, why not call 0151 342 1000 or visit the spacious Inspired showroom at 250 Telegraph Road, Heswall. Visit the Inspired website by clicking or tapping here.