Andrew Collinge Hairdressing has been honoured for its commitment to upskilling its workforce with a 2018 Princess Royal Training Award.
Chairman and Creative Director Andrew Collinge received the award from HRH Princess Anne at an awards ceremony in St James's Palace yesterday. The prestigious awards honour UK employers for their outstanding training and development programmes, which have directly resulted in measurable success. 
The company, which has salons across the North West including Heswall, received the commendation for its unique Graduate salons concept. Created in the mid-1980s by Hazel and Peter Collinge – who believed training should be at the heart of the business – a Graduates salon is akin to a finishing school for hairdressers.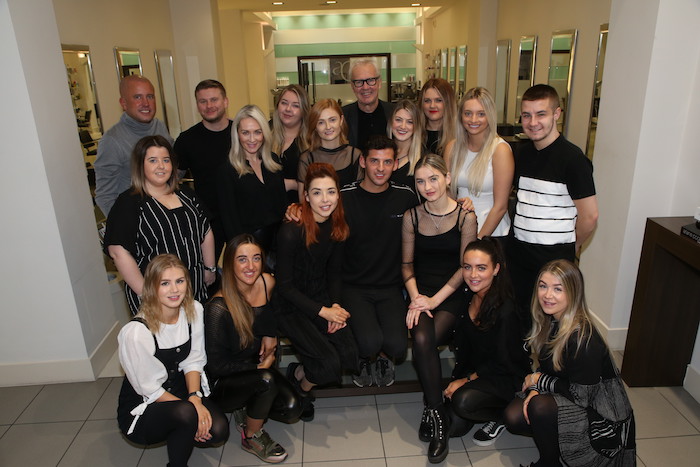 This successful programme has not only resulted in improving client retention year-on-year and fast-tracking careers, but also ensured the company has a solid base of loyal home grown talent. 
In 2012 Peter Collinge, the founder of the company, received an OBE from the Princess Royal for services to hairdressing. Peter, who lives in Parkgate and is now 91, said: "From very early on my late wife Hazel and I believed in the importance of training young people, for their sakes and the industry's.
"That's why I was awarded the OBE, which was also bestowed on me by the Princess Royal. So this award for Andrew Collinge Hairdressing is very welcome. I'm very proud, not just of the family and the company and the great people there, but also of the trade in general."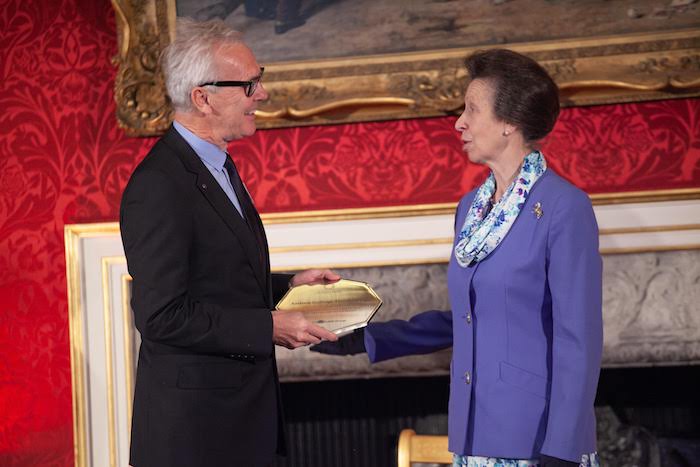 Andrew Collinge said: "To receive this prestigious Award from HRH The Princess Royal in recognition of our Graduate salons gives me great pride. These stand alone salons, founded by my parents, have over the years produced some of our finest hairdressers and tutors, many of whom play key roles in the company today. The Princess Royal commented to me that she had previously awarded my father an OBE for services to hairdressing training and congratulated all involved on this continued success and commitment to training.
"The award ceremony at St James Palace was a very special occasion and I was particularly pleased to be able to share the occasion with Jane Wood, our Advanced Apprenticeship Training manager and Georgia Meacock, the current Andrew Collinge Graduate of the Year. Both are excellent representatives of all those who do fantastic work within our salons and training division."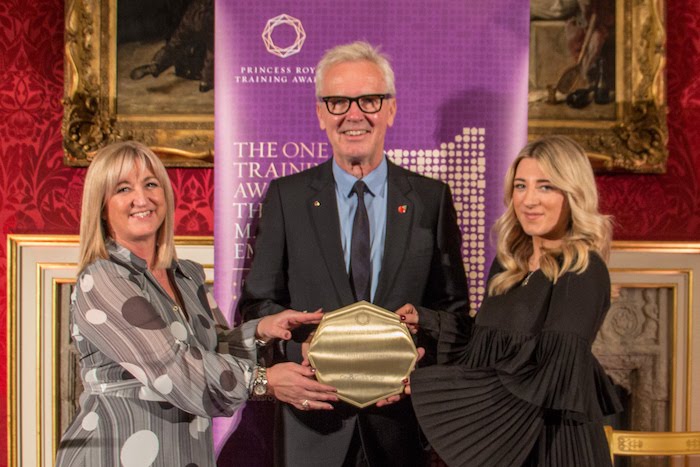 The Princess Royal Training Awards, delivered by the City & Guilds Group, are now in their third year. Each of the applications was assessed against three Hallmarks of Excellence by the Princess Royal Training Awards Commission, which comprised of HRH The Princess Royal and seven leading figures in the business and training community.