Well, we won't know for a while because tomorrow brings the very first episode of the brand new series of The Apprentice.
And among those who'll be craving to hear the word 'hired' rather than 'fired' is Heswall's Alex Finn.
The 21 year old IT analyst and drone pilot – Alex is a young man of many talents – says he is blessed with the "gift of the gab" and could charm anyone, but also admits that at times he can be a little headstrong.
Alex also has intriguing role models. His grandfather invented the Finn Chocolate Coater, a machine mould capable of coating chocolate bars and biscuits; while American billionaire entrepreneur Elon Musk is a particular source of inspiration, even though he has just been obliged to step down as Chairman of his electric car business, Tesla, in order to settle fraud charges brought over claims he made saying he'd take the company private.
Alex admires Mr Musk, also the man behind SpaceX and reusable rockets, because "in business, he reaches for the stars, rather than everyone else who just aims to conquer the earth."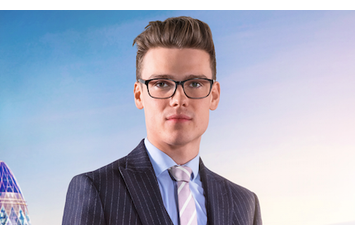 Alex also compares his encyclopaedic knowledge to that of a search engine. "Call me Google," he says. It's my middle name."
Having previously worked at the Bank of America Merrill Lynch, Alex also has a passion for drone flying, now channeled into a Heswall based company he co-owns called SkyFade, which offers professional aerial photography and filming services across the UK.
"Drones," explains Alex, "are becoming a major part of any dynamic business. I'm honoured to be a part of SkyFade and lead the way."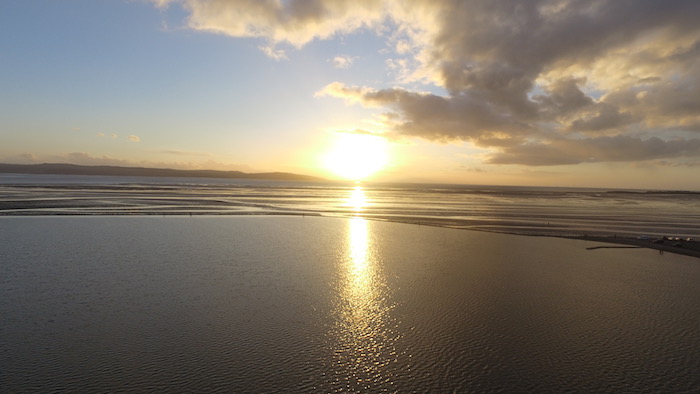 What will become of Alex as he battles with the other would-be Apprentices for Lord Sugar's £250,000 investment? Who knows? One thing's for sure, he is not lacking in confidence.
In his audition video he announces, "I'm good-looking, and I'm a complete 12/10 for schmoozing. I can dig my way into anywhere and please anyone.
"There's pretty much nothing I wouldn't do to get to the top. I think I'd be able to hold it pretty steady."
This was backed up by a bold claim on his LinkedIn account: "So I'm pretty over the moon to announce I'll be a candidate on BBC 1's The Apprentice this year! Lord Sugar  prepare to empty your wallet, I'm coming for you!"
The Apprentice begins at 9pm tomorrow on BBC 1. Watch the trailer here: