A plea to persuade Historic England to list and therefore protect Heswall police station has been rebuffed.
Earlier this year the defunct station and adjoining car park were put on the market by the Police and Crime Commissioner as a development opportunity. Among the schemes planning experts deemed suitable were apartments, a convenience store and a boutique hotel.
At this point the Heswall Society submitted its listing application to Historic England. The Society pointed out that the police station is one of the few distinctive buildings in Heswall, designed by the respected architect Harry Beswick, and that its facade is a key feature of Telegraph Road.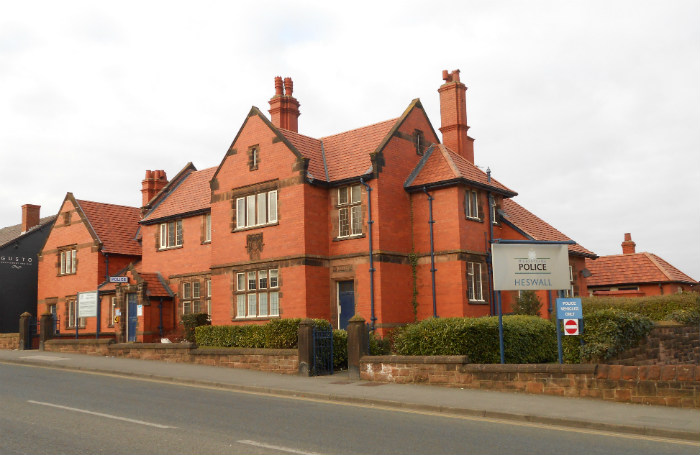 The initial response from Historic England was not encouraging, and therefore the Society commissioned an historic building consultant to prepare a report to strengthen its application – but all to no avail.
Chair of the Heswall Society, Steve Anderson, says: "It was with great disappointment that we recently received word from Historic England that our application has not been successful. While they confirm that the building has high local interest, they do not consider it of sufficient national importance. We have discussed this decision with our consultants and they have advised us that it is not worthwhile challenging this decision.
"The only option now left to the Society to protect the police station is to contact the Police and Crime Commissioner and stress the local importance of maintaining the exterior of this building for the future rather than accepting an offer for the redevelopment of the total site which could well be financially more advantageous.
The temptation to accept the most lucrative offer will be great however. Hence the building's fate depends on a difficult decision that the Police and Crime Commissioner is likely to have to make between maximising the return of the sale against maintaining a building of historic local importance and thereby respecting the wishes of a large proportion of the residents of Heswall."
Please let us know your opinions on Heswall Today's Facebook page.