Thornton Hall Hotel and Spa in Thornton Hough is celebrating after being named one of the top 50 in Hospitality by a global luxury lifestyle magazine.
The international accolade has been bestowed by LUX Life – described as the leading publication covering the best in luxury lifestyles and the finest in food, drink, hotels, health and beauty.
And the award for four star Thornton Hall Hotel comes hot on the heels of its winning the Best Taste title in the prestigious UK-wide Afternoon Tea of the Year competition last month.
Thornton Hall General Manager Geoff Dale said: "This is another marvellous accolade for Thornton Hall following our recent success in the Afternoon Tea of the Year competition.
"We pride ourselves on giving all our guests a very special experience whether they be staying in one of our characterful rooms, dining in our acclaimed Lawns Restaurant, planning the wedding of their dreams, or relaxing in our award-winning spa.
"So we're very pleased LUX Life has recognised the exemplary service we offer by naming us in the Top 50 in Hospitality."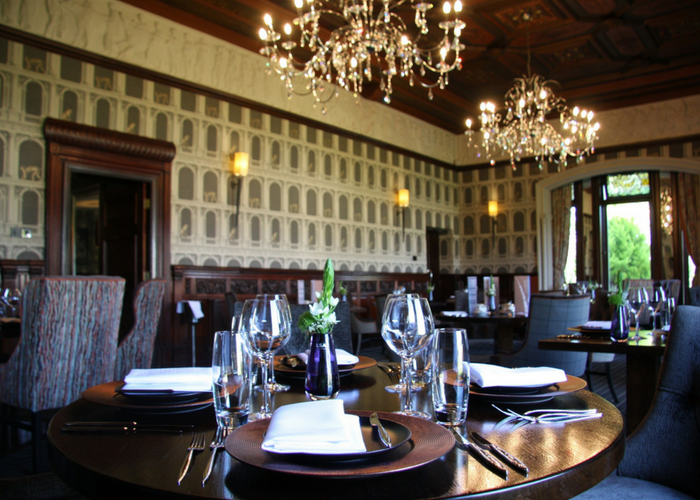 LUX Life is a premium lifestyle publication with a global reach, read by people in more than 170 countries who are said to have combined annual earnings of more than £40 million – which gives Thornton Hall Hotel a chance to further contribute to Wirral's important visitor economy.
The magazine's awards recognise the very best from across the luxury lifestyle market.
A LUX Life spokeswoman said: "We carefully scrutinise everything from the nominee's region to their performance in the past 12 months, from their commitment to innovation, their methods and their competition.
"Those listed in our Top 50 have made an impact on their patrons through the unique experiences they offer. In creating this list, we considered restaurants, resorts, spas, hotels, cruises, travel experts, caterers, bakers, burger joints, event management firms, and theme parks – to name but a few.
"We wanted to name the very best of the best, and showcase the achievements, outstanding products, awe-inspiring views, award-winning services and best dishes to our 238,000-strong global circulation."
The hotel is home to function suites, the award-winning Lawns Restaurant, gym, luxury spa, and hair and beauty salons, and specialist beauty therapies.