A nurse at Wirral Hospice St Johns in Higher Bebington has been awarded the Cheshire Woman of the Year Lifetime Achievement Award for her professionalism and dedication.
Brenda Taylor started working at the hospice 34 years ago as a 29 year old Auxiliary Nurse.
She was the first Auxiliary Nurse to work a day shift on the ward and that was her role for 24 years.  During this time, she has also worked in the Outpatients clinic one day a week and in the Day Therapy Unit.  Brenda's current role is co-ordinating the Outpatients Clinics.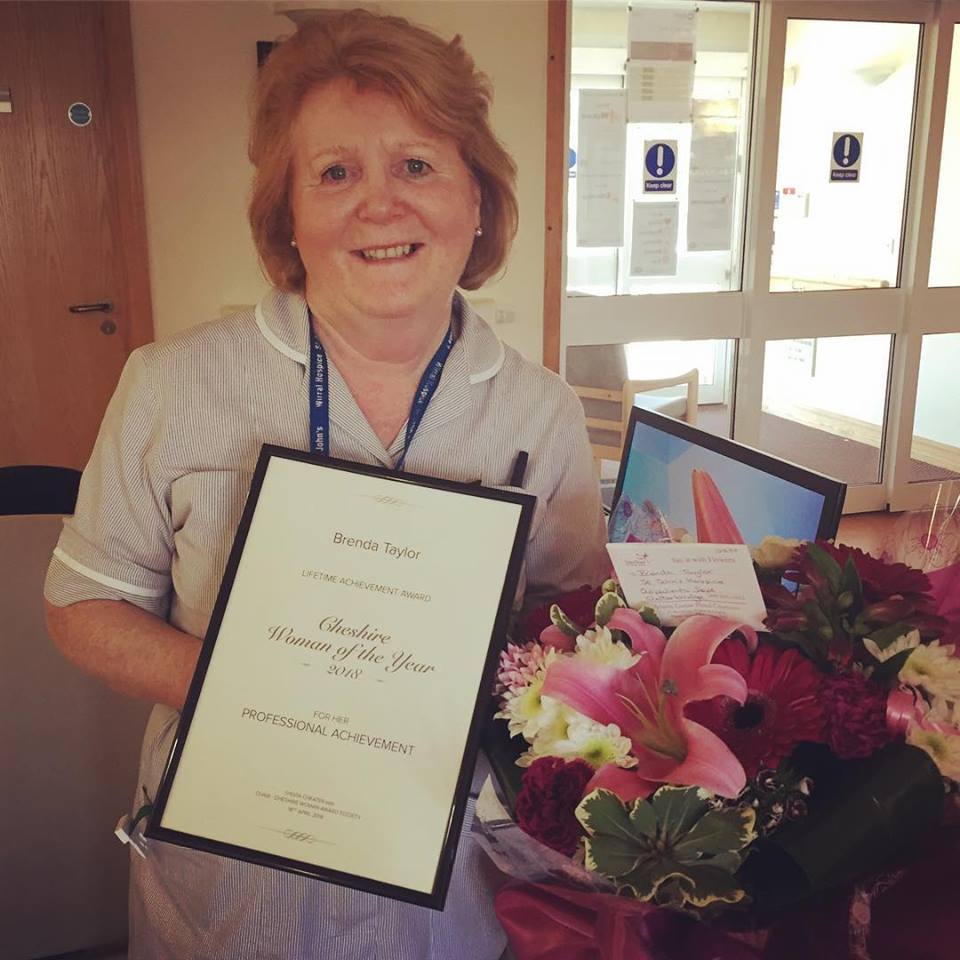 Brenda has seen many changes while working at the Hospice –  it has grown from a small single building to a larger purpose built Inpatient Ward and Outpatients Department. In more recent years the Hospice at Home service has provided care to patients in their own homes.
Working in the Outpatients Department has been the highlight of Brenda's career. When asked, "What does hospice care mean to you?" Brenda replied: "Treating people with compassion and dignity on a daily basis. Supporting patients who have been on a long journey really is an honour and is a privilege to be able to assist patients and their families.
"The relationships I have built with fellow staff and volunteers make them feel almost like family and Wirral Hospice St John's feels like my second home."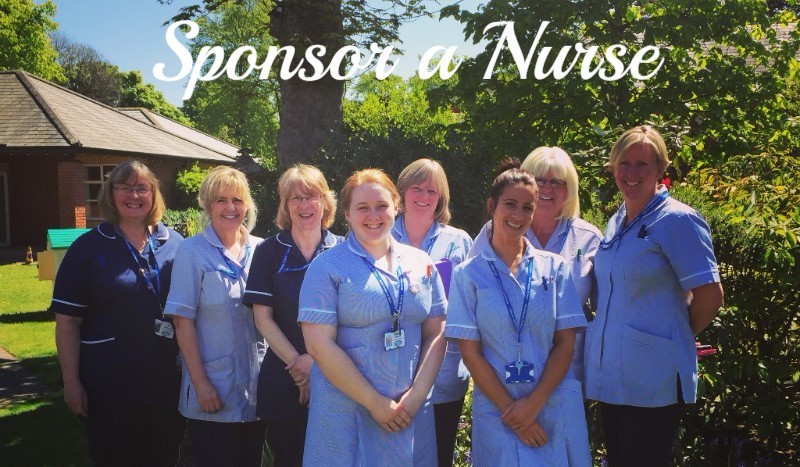 Wirral Hospice St John's has launched a new campaign called Sponsor a Nurse. By sponsoring a nurse like Brenda, you can help to make a big difference and your donation will help to fund the care that Wirral Hospice St John's nurses provide.
You can Sponsor a Nurse today by setting up a monthly donation.  Monthly donations are welcome from as little as £5.00 per month.  If you are unable to commit to a monthly donation but would still like to support this campaign, single donations are also welcome.
For more information please visit www.wirralhospice.org, email fundraising@wirralhospice.org or call the Fundraising Office on 0151 343 0778.