Gary Usher, the man behind Heswall's The Burnt Truffle and an expanding group of restaurants, including the recently opened Wreckfish in Liverpool, has been nominated for the title of Chef of the Year 2018 in the the Estrella Damm National Restaurant Awards.
Competition is strong – other nominees include Tom Kerridge, Andrew Wong, Simon Rogan, Gareth Ward and Nieves Barragán Mohacho.
Gary is well known for having used crowdfunding to expand his empire of eateries and raising hundreds of thousands of pounds in the process in return for investor rewards. Back in 2014 The Burnt Truffle Kickstarter appeal raised £103,000, and a bid of £5000 would have secured Christmas Lunch for you and 49 friends.
He also has something of a reputation for declaring TripAdvisor war on anyone who leaves a review he regards as unfair. As reported by Heswall Today, Gary knocked seven digital bells out of a diner who awarded The Burnt Truffle just two stars.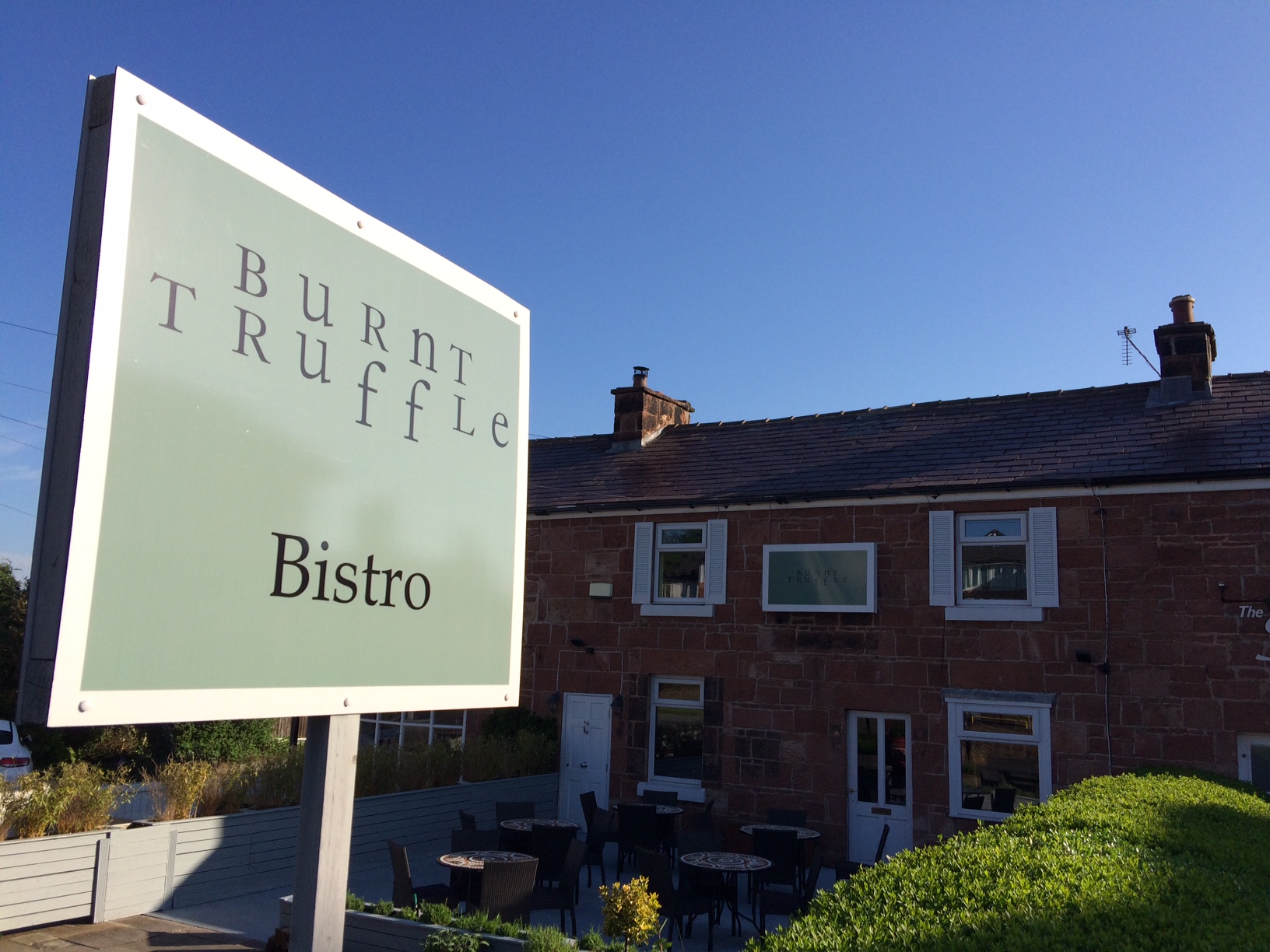 The Chez Bruce and Gordon Ramsay-trained chef is now preparing to launch another crowdfunding project for a new venture called Pinion in Prescot in Knowsley with the intention of raising £50,000 in just 24 hours.
Gary says: "Myself and the team have put loads of hard work into the last twelve months, with crowdfunding and opening Wreckfish, so it feels amazing to be recognised for this.
"The support we received from the industry for the crowdfunding was really incredible and I couldn't have done it without it. I'm totally made up to be sitting alongside these chefs in the shortlist, it's actually really surreal and means a great deal."
Last year, the Estrella Damm Top 100 UK restaurants saw Usher's Sticky Walnut feature at number 47, fighting off tough competition from the likes of Dinner by Heston Blumenthal which placed at 60.
The winner will be announced during a ceremony at London's The Hurlingham Club on Monday 11 June.