The former NatWest bank at 238 Telegraph Road may get a new lease of life as the latest addition to the town's food and drink offer.
Plans submitted to Wirral Council's planning department by Liverpool based Built-In Kitchen Appliances seek "Change of Use from A2 (Financial and Professional Services) to A1 (Shops and Retail Outlets), A3 (Restaurant and Cafe) and A4 (Drinking Establishment)".
This will require "renovation to the existing ground floor facade through demolition of fenestration and replacement with new traditional frontage".
Presumably "demolition of fenestration" translates as doing away with the existing windows.
The plans propose that the building will look like this.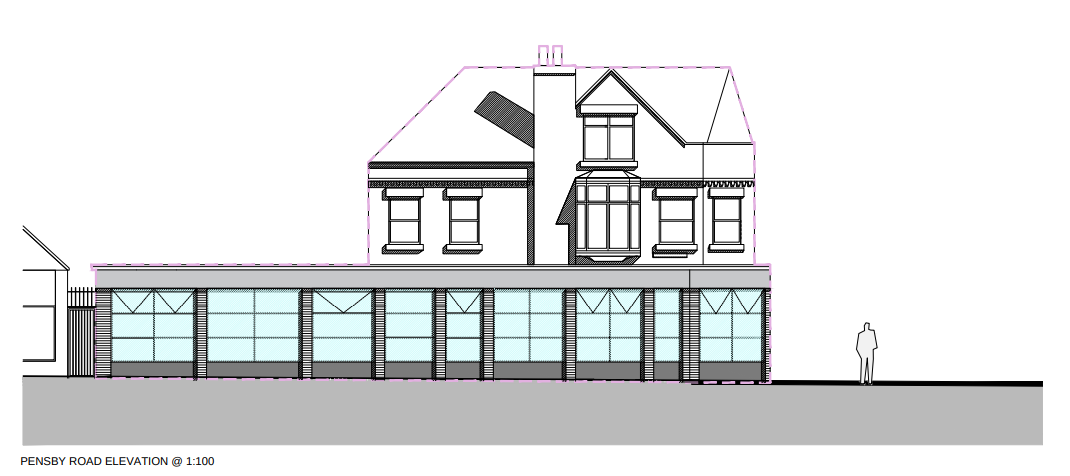 Parkgate resident Steve Woods, the Managing Director of Built-In Kitchen Appliances, is no stranger to property development. Of the Telegraph Road site he says: "My thought processes were that the building and its location lend themselves well to some sort of restaurant.
"I'm hoping to attract a national chain to lease it, though it's too early to say what sort of companies they might be. I live locally and understand the demand for quality restaurants in Heswall, and obviously I think there's room for more or otherwise I wouldn't be getting involved!"
Steve bought the old bank from NatWest two months ago and submitted the planning application for Change of Use on April 10, so he could be in a position to offer the site to tenants in a month or so.
The NatWest closed in late September last year, facing its customers with a choice of switching their accounts or travelling to West Kirby for branch services.