[dropcap type="circle"]P[/dropcap]lans have been submitted to Wirral Council by Tesco for an unmanned petrol station that would occupy part of the Heswall superstore's car park.
The proposed development comprises a modular filling station unit with an above ground 60,000 litre storage tank and four pumps dispensing diesel and petrol, along with an air and water filling area. It is a pay at the pump system, with no onsite staff, kiosk or retail outlet.
To build the station 44 of Tesco Heswall's 380 car parking spaces would have to be sacrificed. Tesco says it "is satisfied that the removal of [the] spaces can be managed to accommodate the new arrangement to maintain the effectiveness of the car park to serve the store."
"The petrol filling station would be accessed from the existing main road on the route between the store access on Telegraph Road and the car park. The location of the PFS allows vehicles to enter and leave the PFS without interfering with the operation of the car park, recycling centre or service yard. The main pedestrian routes to the store would also be unaffected by the proposal."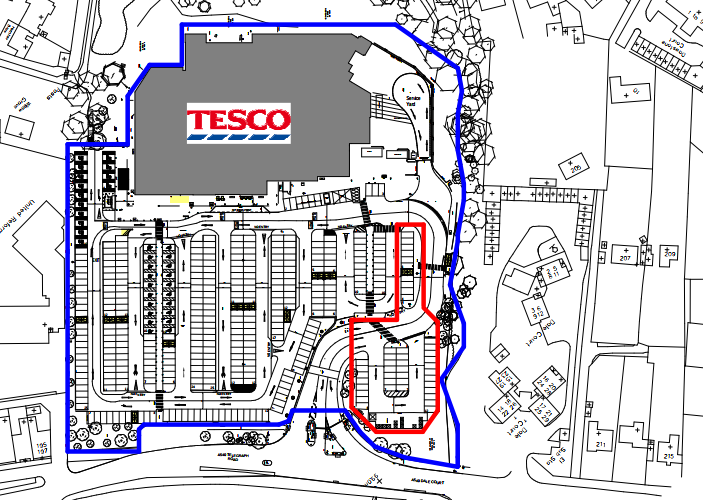 Tesco notes that there are three existing petrol filling stations within 2 kilometres of Heswall Town Centre, with the nearest to the Tesco superstore being the Shell filling station on the Devon Doorway roundabout, and the Texaco outlet on Pensby Road.
The retailer also claims that the 'small facility' it has planned is "intended to generate the majority of its trade from existing store customers. Some 'petrol only' custom is anticipated, predominantly as passing trade, which would not be expected to have a significant impact on the operation of the surrounding highway network beyond the access."
What is not clear is how Tesco will link the purchase of fuel to shopping in the store, either by discounting incentives for Tesco customers, or the Tesco Clubcard loyalty scheme, or both, and what levels of demand this could generate.
What are your opinions of this proposed development? Please let Heswall Today know over on our Facebook page.