[dropcap type="circle"]T[/dropcap]he dream of a Hoylake man has become reality with the opening in time for Christmas of the unique H1780 Tap & Still, the latest addition to Liverpool's thriving food and drink scene.
The former and completely transformed warehouse on Bridgewater Street in the city's Baltic Triangle is now home to an urban brewery, distillery, kitchen, three bars and a retail outlet. Next year will bring tastings and tours.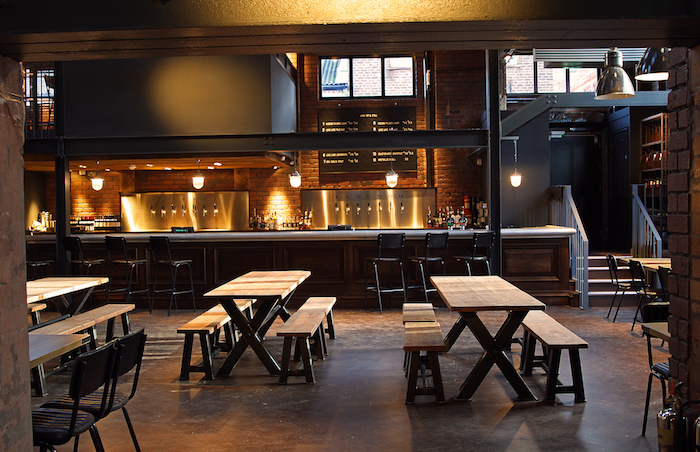 The new venue is the brainchild of entrepreneur Stephen Crawley, who has more than 20 years experience in the brewing industry. He says: "H1780 Tap & Still is a place where great drinks are made, and a destination where people can eat and drink beside a working brewery. The distillery is right next to the bar, so our guests will be intimately involved in the making of our beers and gins, and can also enjoy great food cooked from fresh and sourced wherever possible from local producers."
The Tap & Still's chef, James Dodds, has returned to his north west roots after years working very successfully in the south. While presiding over the menu at Darsham Nurseries cafe, restaurant critic and Masterchef regular Tracey McLeod awarded him a 15 out of 15 score, an honour she had only previously given to the three Michelin starred El Bulli.
"There are three main sections to the H1780 Tap & Still offer," explains James. "The snacks, the 'on toasts' and the main meals, all of which offer great value food that's fresh and lovingly-cooked. I want people to eat here and let the food persuade them to come back again and again."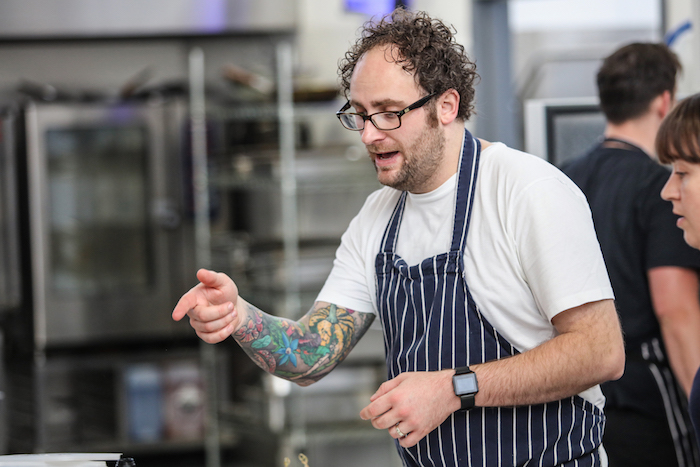 The Tap & Still is also the focal point of the great Higson's comeback. Higson's beers were part and parcel of life in Liverpool and well beyond for 200 years before production ceased in 1990. Now they are back, wetting whistles on Merseyside once again, and responsible for the name of the company behind the Tap & Still.
The H of H1780 is for Higson's. 1780 is the year Higson's was first brewed in premises on Dale Street.
"Every great city should have at least one great brewery," says Stephen Crawley, "and Liverpool is a great city. I was given an opportunity to reinvent Higson's beers, and it was just too exciting an opportunity to pass up. There are three new brews for a new age, and we hope they'll win lots of friends and put the Higson's name back where it belongs."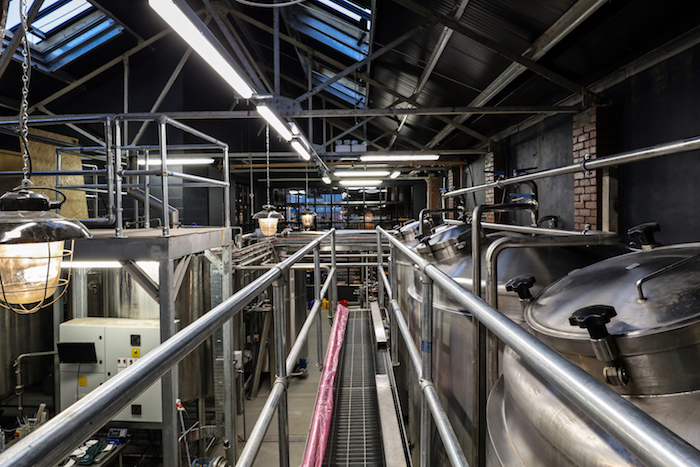 Head Brewer Mike Benson says, "We're launching with two Higson's cask ales and a Pilsner, and we also brew the popular Love Lane ales. It's been exciting getting the new brewery up and running and into production, and it's going to be even more exciting seeing drinkers being served our beers right where they're made."
H1780 has also created a gin brand called Ginsmiths of Liverpool. Head Distiller Ben Murphy says, "All the gins I make start with juniper, coriander seed and angelica root. They're the holy trinity of gin. Then I add others, and in the case of Ginsmiths of Liverpool that means botanicals that are somehow connected to the city – like sea holly, which I harvest on Crosby beach. It adds really good body to a gin."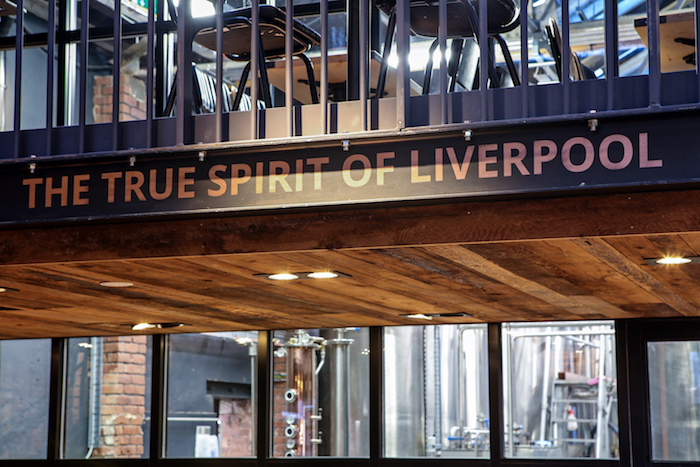 The Operations Manager and Retail Director at H1780 Tap and Still is Paul Seiffert. The one-time accountant co-founded the Liverpool Craft Beer Company, maker of the Love Lane pale ales, which are now part of the H1780 family.
He's also very involved in Liverpool's food and drink world and says the Tap & Still will quickly make its mark.
"In the Baltic Triangle everywhere tends to have its own niche market," he explains, "but the Tap & Still is something different. It's going to appeal to my dad's generation, my friends, to tourists, and that's going to be great for the Triangle in general which, up until very recently, has been very much an events destination.
"If there's an event on then the area is busy, if there isn't, it's not. But the Tap & Still is the first venue here that will have constant mass appeal, and that's what makes it so exciting.
"We want the Tap & Still to be right at the centre of Liverpool's food and drink offer. Great food, great drinks and great people.
"There'll be something for everyone."