[dropcap type="circle"]S[/dropcap]pace Invaders, Cats in Space & Kung Fu Girl! No, this isn't my video game Christmas wish list, it's what I'm going to be drinking this festive season!
Space Invaders – Invader Orange Muller-Thurgau, Austria
Arnold Holzer has been at helm of his families wine estate in the picturesque Austrian town of Wagrum for several years now, and the quality and innovation of his wines speaks for itself.
The latest edition to our shelves is his Orange wine made with the grape Muller-Thurgau with a label depicting the retro 70's game, space invaders. Rather than be a throw back to 1978, this wine is fashionable and cool, a wine that is resonating with a younger generation of wine drinkers.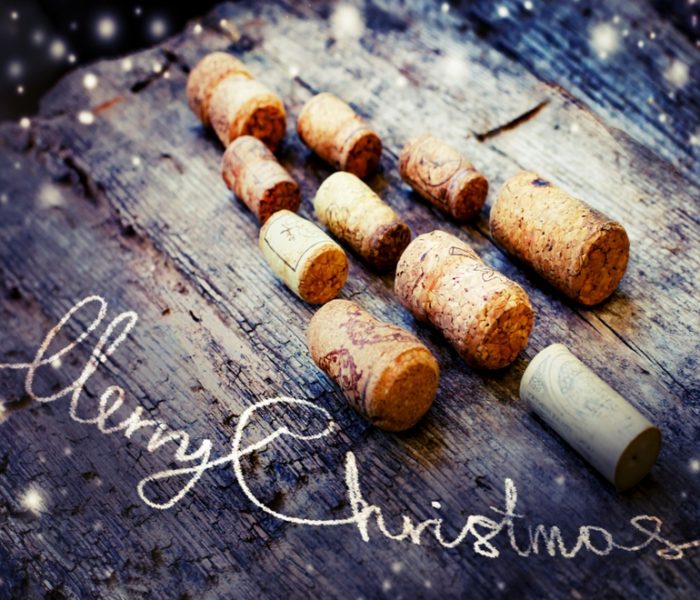 To achieve his desired 'Orange' style, Arnold leaves the wine on the skins of the grapes for an extended period. The resulting wine has a beautifully textured mouthfeel, the nose is intensely fragrant, full of Orange blossom, tropical fruit notes and hints of freshly baked bread.
The palate is as intense, blossom notes dominate before giving way to robust stone fruits and baked apple flavours, the finish is dry, nutty and satisfying.
This is the wine I will be drinking as an aperitif on Christmas day, with some simple canapés, or maybe with a boxing day sandwich the day after!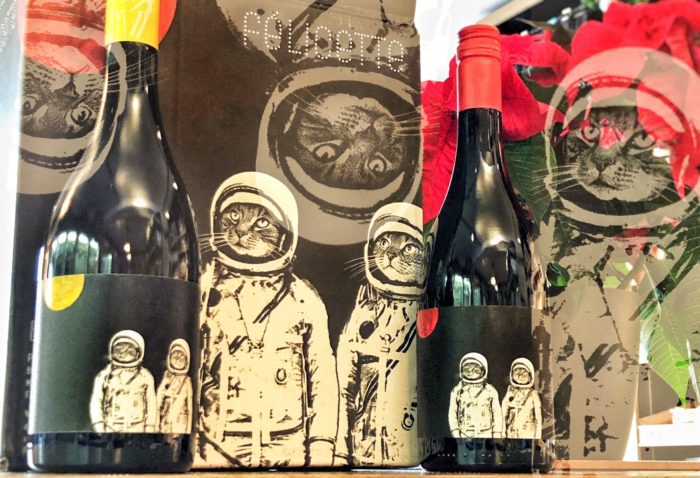 Cats in Space – Felicette Grenache Rouge, France
Cats in Space is a reference to the awesome label this wine has, an image of Cats in Spacesuits gazing into out with a look of inquisition and wonder!
It pays homage to those who think outside the box, by immortalising Felicette, France's first cat in space (yes, seriously!).
If you haven't already been sold by this wine, then one taste and you will be! It has a juicy palate of plums and red berries, hints of a herbaceous note and delicate minerality.
The nose offers layers of floral notes and raspberries. This is a superb easy drinking French red for under £10, it is perfect for those family get togethers at Christmas – wine that wows both visually and in taste. This will be great on its own, or with some lovely French cheeses.
Kung Fu Girl – Charles Smith Riesling, USA
I love Riesling, it is such a versatile grape, yet is so overlooked. Charles Smith is a maverick self-taught winemaker who describes himself as "the Forest Gump" of the winemaking world.
His Kung Fu Girl Riesling has an eye-catching label design by Danish designer Rikke Korff, and the wine itself is just as memorable.
This is a wine that will be perfect for that inevitable family meal that consists of either a Chinese takeout or that inevitable turkey curry.
The palate is mouth-watering and satisfying, full of citrus notes like lime and candied lemon. There are white peach notes and a subtle sweet spice of ginger, the finish is long and incredibly satisfying!
What ever you choose to drink this Christmas, Whitmore & White has got you covered!
We'll have a selection of bottles open or in the tasting machines available to try throughout the festive period so please swing by and say hello!
Ciao for now.