[dropcap type="circle"]O[/dropcap]ne hundred thousand people on the Wirral are suffering from a painful and unsightly condition that the NHS no longer treats.
According to Heswall resident Stephen Bair, a specialist vein surgeon at the Spire Murrayfield Hospital, near Heswall, the NHS in Liverpool stopped treating varicose veins five years ago and in Wirral it has also now suspended treatment.
Mr Blair, who has pioneered internationally recognised treatments for varicose veins for the past 30 years, said that only when the problem becomes complicated will the NHS provide treatment.
He added: "Varicose veins, if left untreated at an early stage, can cause problems like phlebitis, the inflammation of the veins, which is very painful and debilitating and causes rashes and venous eczema.
"Treatment at a later stage may require an operation under general anaesthetic and a stay in hospital rather than as an outpatient.
"Women in particular find them embarrassing and they can have a significant effect psychologically and socially.
"They may not feel comfortable showing their legs in shorts or with skirts and this inhibits them from enjoying holidays in the sun, swimming or even going to the gym."
Mr Blair, 62, developed the four-layer bandage used all over the world to treat varicose ulcers in 1987 when he was a young surgeon at Charing Cross Hospital in London.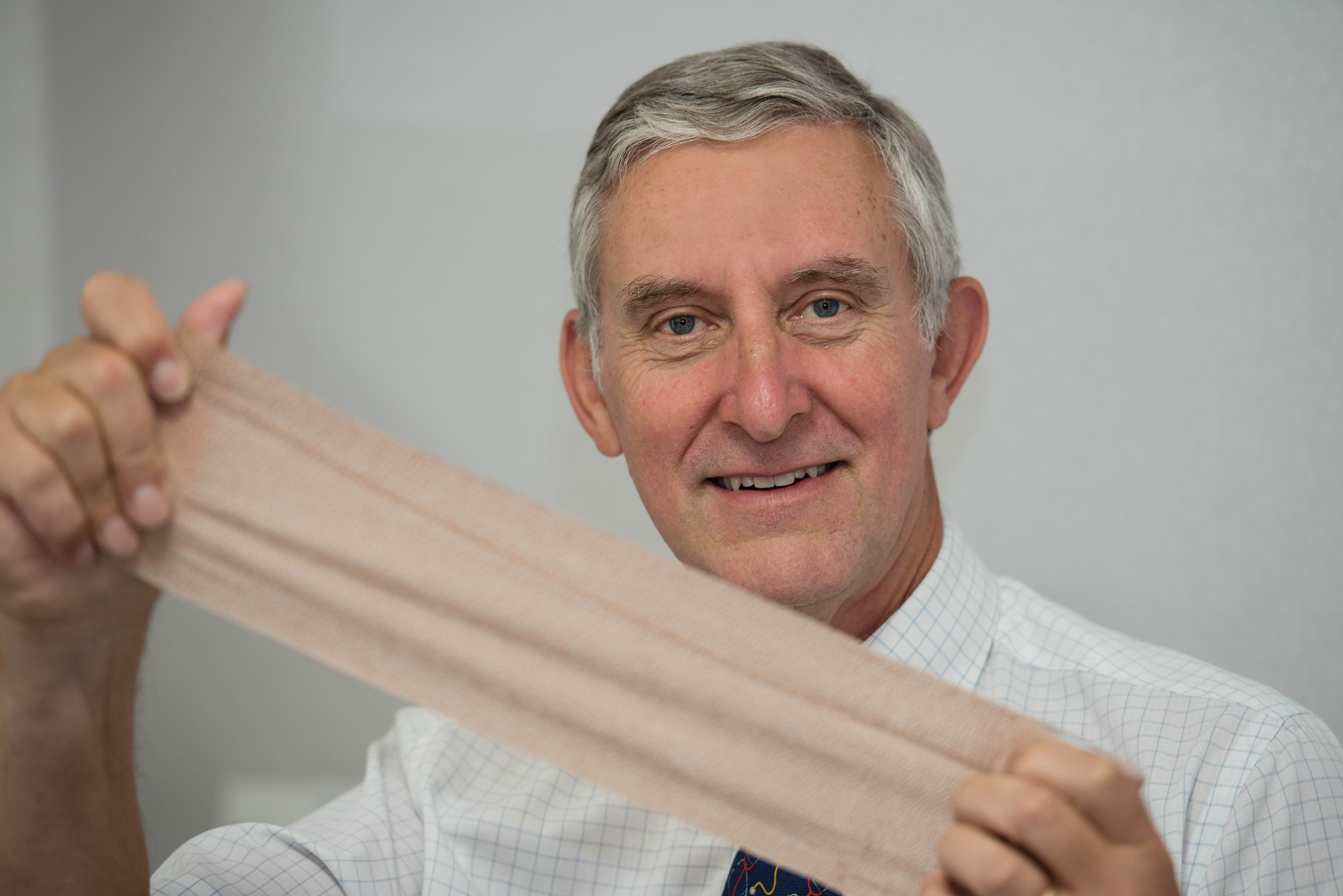 More recently he developed a better method for removing varicose veins than the conventional approach carried out under general anaesthetic.
He is opening the region's first specialist varicose vein clinic in January and is the first surgeon on Merseyside to offer a cheaper and pain-free alternative to expensive laser treatment.
Varicose veins are caused by failure of the valves which prevent blood flowing back down the leg through gravity. The consequent build-up of blood in the small veins close to the surface causes unsightly bulging as well as soreness and discomfort.
Mr Blair's views were backed by Ian Eardley, vice-president of the Royal College of Surgeons, who said many desperate patients were now ineligible for treatment on the NHS on cosmetic grounds.
He said: "You must be at risk of developing other symptoms, such as painful ulcers, in order to be considered eligible on the NHS."
Mr Blair's new technique avoids surgery to remove the varicose veins and he added: "It uses sequential avulsions which is a series of tiny nicks in the skin through which you tease out the vein in stages.
"It's much less invasive and you're back on your feet and active a lot more quickly."
This NHS Choices short video explains how varicose veins are formed.
https://youtu.be/68xaUJ0kCnA
Mr Blair, who also treated NHS patients for many years at Arrowe Park Hospital, will open his new Liverpool Varicose Vein Clinic in Rodney Street in Liverpool in January with treatments also carried out at Spire Murrayfield Hospital where he has also pioneered the use of the revolutionary ClariVein catheter.
He said: "The catheter gives a mild vibrating sensation like an electric toothbrush while the vein is destroyed from inside.
"It replaces painful laser treatment which required multiple injections of local anaesthetic and caused bruising, potential nerve damage and an average of three and a half days off work.
"ClariVein is genuinely a walk-in, walk-out procedure, with a rapid return to normal activities and without the pain, complications and higher cost of laser treatment."
Mr Blair is also active with charity work and for ten years the Rock of Joy organisation, a charity he and his wife, Christine, founded, has been visiting Uganda, taking parties of young people to support educational and medical help.