[dropcap type="circle"]P[/dropcap]eople power expressed itself this afternoon in Heswall as protesters gathered on land put up for sale by Wirral Council.
The amenity space on the corner of Telegraph Road and Boundary Lane is scheduled to be auctioned off on December 13. The guide price is £225,000, and the most likely development upon it is one detached home or two semis.
At least 200 people hoping to put a spanner in the sell-off works congregated on the plot and formed a circle around its perimeter. They planted placards and banners expressing their desire to SAVE OUR GREEN SPACES – signs which attracted many supportive hoots from passing motorists.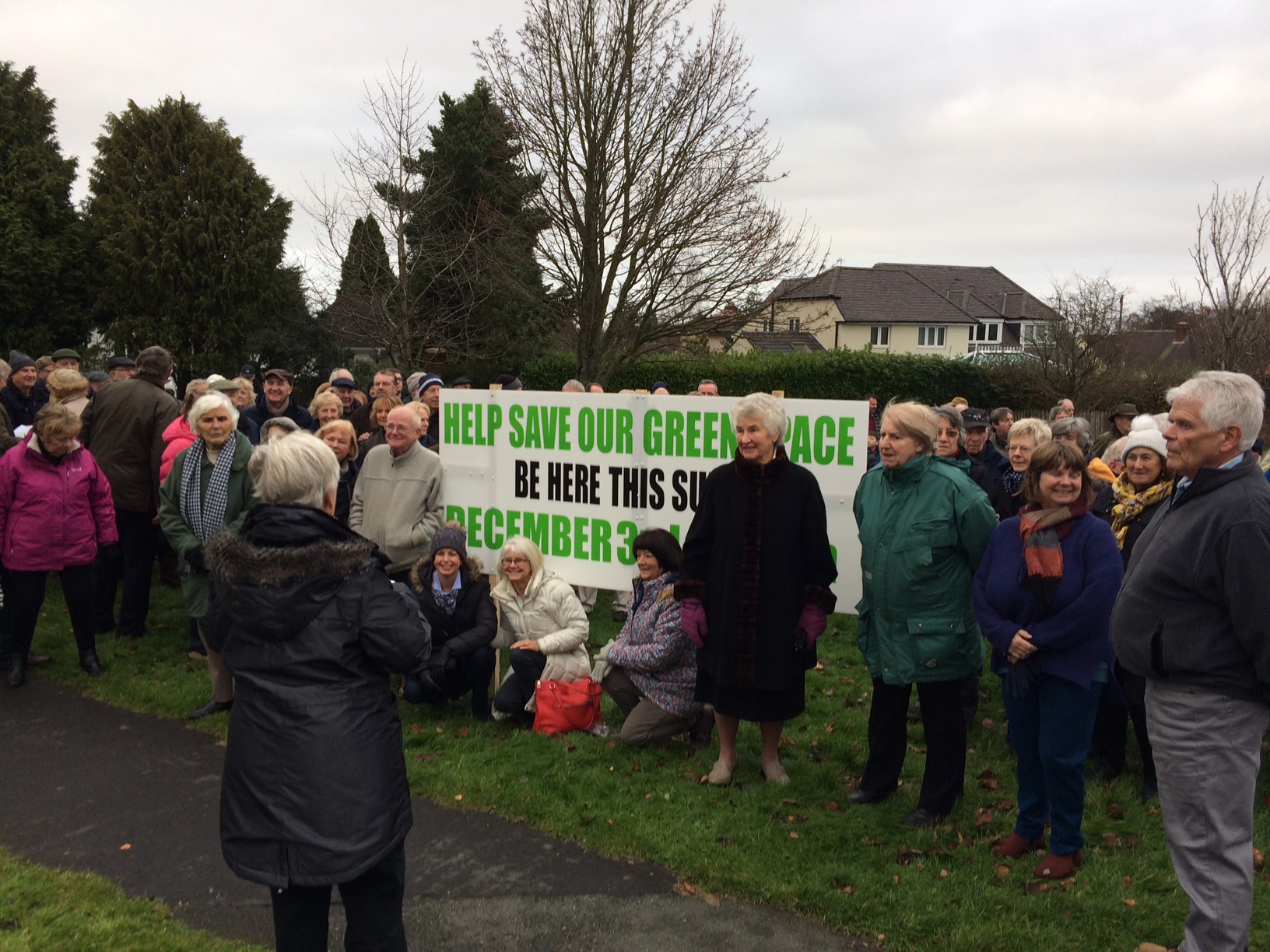 The protest follows the launch by the Heswall Society of an online petition asking the Council to overturn its decision – at time of writing it has so far attracted more than 800 signatures in just 6 days.
Steve Anderson, Chair of the Society, said: "Basically what we're trying to show here today is the groundswell of local feeling against the selling off of an important green space. Once you lose land like this it's lost forever and people are getting more and more concerned about the pleasantness of the place they live in.
"My view is that the Council should be concentrating on vacant houses and brownfield land before they start disposing of small but highly valued amenity spaces like this one. It's the thin end of a wedge, and has nothing to do with creating much needed housing."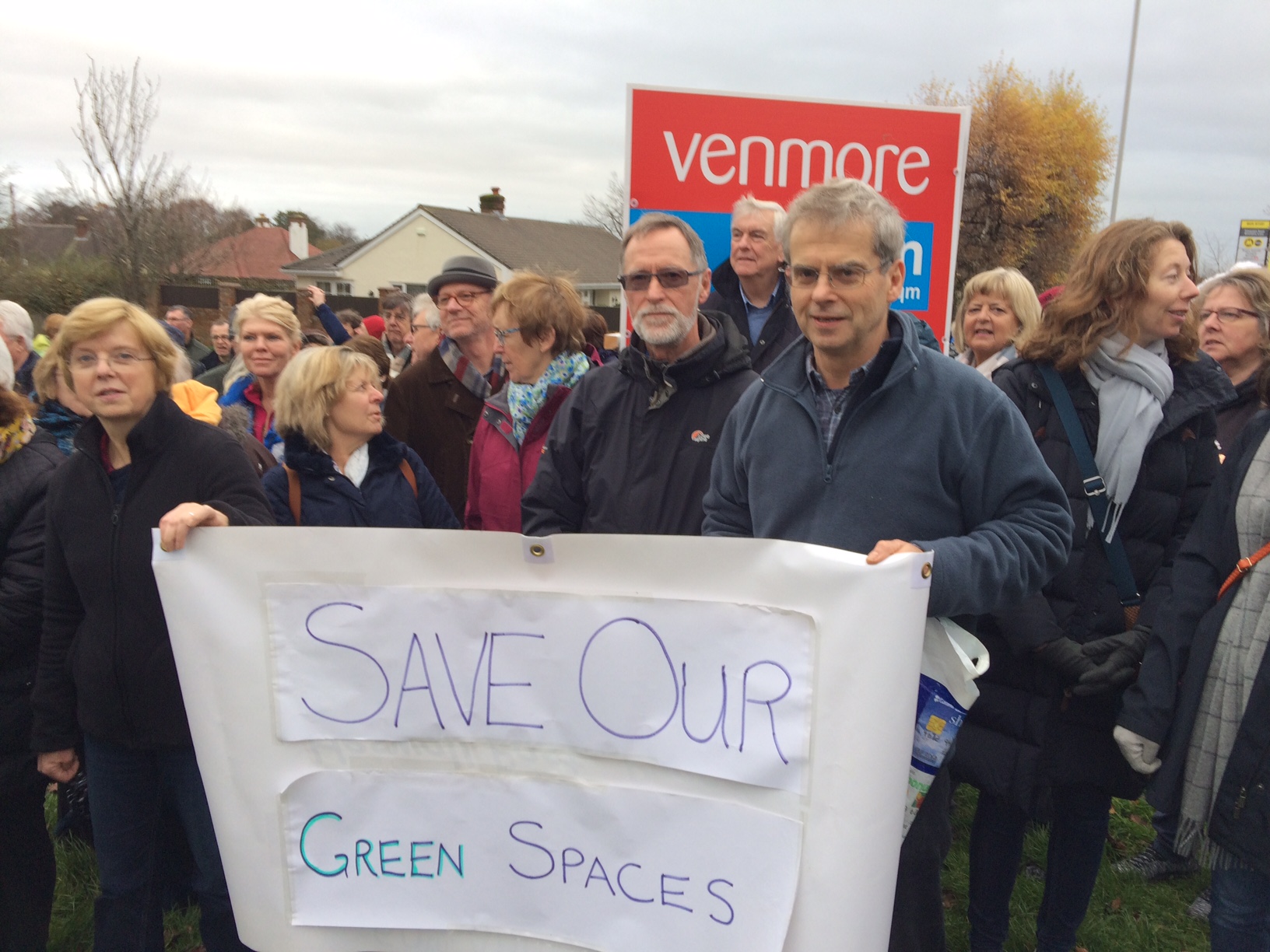 Conservative Councillor Les Rowlands echoed the assertion that it was important to stop a more wide ranging sell-off. "The attempted sale of this green space could set a precedent. Councils had to consult with the public if they were going to take land or a building that belonged to council tax payers and sell it. If they do this with this land they are saying they no longer need to do this.
"And if that happens it means they could look at selling the Puddydale in Heswall or anywhere in the Wirral and dispose of pieces of amenity land without consulting the public. So today people are making a very important point."
He added that it is not too late to make the Council think again. "I want everyone who's concerned about this to write in to Eric Robinson, the Chief Executive of the Council, with a letter saying, 'This is not on.'
"Taking land like this to fill the coffers is out of order and we're not going to stand for it. If a sack full of mail lands on his desk then he's going to have words with his officers about doing things in a different way."