[dropcap type="circle"]M[/dropcap]ore than 3,500 people got into the Christmas spirit this month at the annual Wirral Bazaar in aid of North West Cancer Research.
The two-day event held at Thornton Manor has so far raised an incredible £51,000 – all of which goes directly to North West Cancer Research to fund life-saving cancer research projects in Merseyside and Cheshire.
With over 70 handpicked stalls both from the Wirral and all over the UK – offering unique and beautiful Christmas gifts, food and drink products not found on the high street – it was the perfect opportunity for visitors to shop around and back a good cause into the bargain.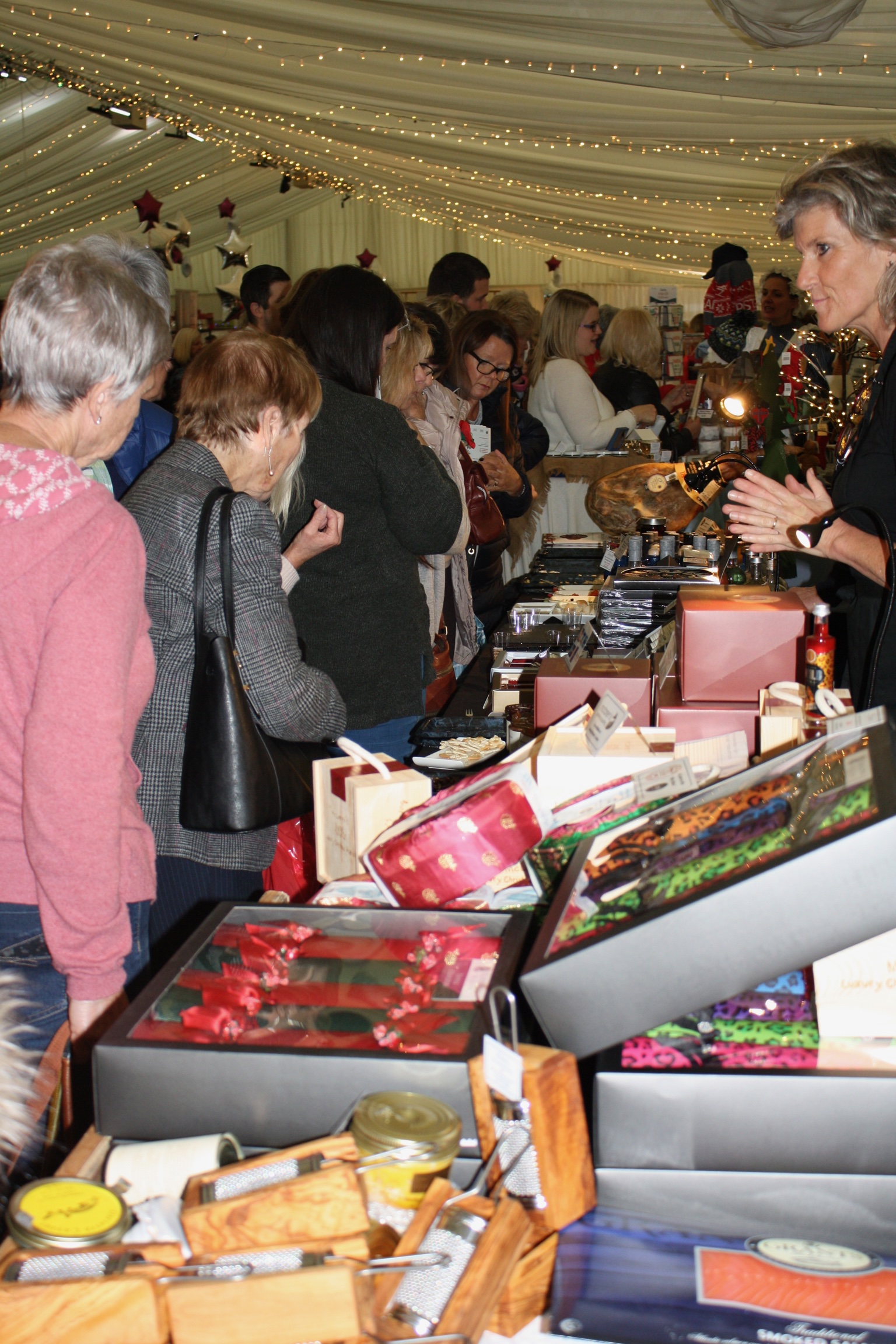 Stalls donated 10% of their takings giving shoppers the unique opportunity to donate to charity whilst doing their Christmas shopping. In addition, the £4 entry fee and profits from the catering went directly to NWCR. So by simply coming visitors made a huge difference.
Chair of the Wirral Bazaar committee Kate Williams, said: "It was a fantastic 2 days and it was wonderful to welcome so many visitors though the doors, and to see the full shopping bags heading out.
"We are thrilled that this year's Bazaar is our most successful to date but it's not possible to put on without the help of our friends and huge army of volunteers who support the committee, so a big thank you to them.
"All the hard work over the year is worth it when we know that we can enable North West Cancer Research, our local, independent cancer research charity, to continue its work in supporting research into cancers that effect those in the North West. We look forward to seeing you all in 2018."
The Wirral Bazaar was first organised by local resident Lady Borringdon at Heswall Hall in 1989, with a dedicated group of volunteers taking on the responsibility ever since.
Over the past 27 years the Bazaar has raised £364,000 for North West Cancer Research which has helped fund projects such as looking at the advantages of proton beam therapies in head and neck cancer treatment, the development of effective skin cancer drugs, and a first ever clinical trial for patients with bile duct cancer.