9 year old Gayton Primary school girl Lucy Moroney is still responding well to treatment in Mexico, while back in Wirral the £300,000 fund raising target set by family and friends has been exceeded.
Lucy was diagnosed with Diffuse Intrinsic Pontine Glioma (DIPG), an inoperable, malignant brain tumour. The tumour was described as Grade 4, the highest degree of severity.
The youngster has now received several courses of treatment known as intra-arterial chemotherapy, and her tumour continues to shrink.
An update on the Pineapple Appeal Just Giving page, which has attracted almost £150,000 of the £340,000 raised in total for Lucy so far, says: "We've been absolutely blown away with all the support we've received to get us on this treatment programme and again, we can't thank you enough.
"Lucy caught a cold straight after her fourth procedure, so took a week or so to recover. As soon as she was feeling better, the family went to the local park and Lucy managed to hang from a bar for 10 seconds.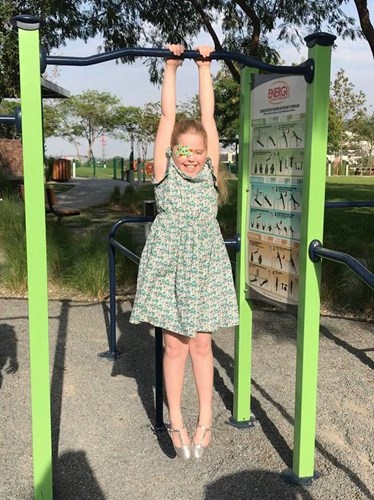 "Having struggled to use a knife and fork to feed herself when she left the UK for Mexico, this is a big improvement and she was really pleased with herself. Great to see her confidence and strength returning.
"The last procedure went well and the doctors confirmed there was even further tumour reduction. Lucy is clearly responding to the treatment here and we're so thankful for the support of everyone who is helping to make this possible."
This is great news for a family which has endured more than its fair share of tragedy. In January 2012, Lucy's mum, Nicola, died from sudden cardiac arrest aged just 33, due to an undiagnosed heart condition called Dilated Cardiomyopathy.
Furthermore, Nicola was pregnant when she died, and a baby girl called Ruby was delivered by c-section during her attempted resuscitation. Ruby survived for just 14 hours.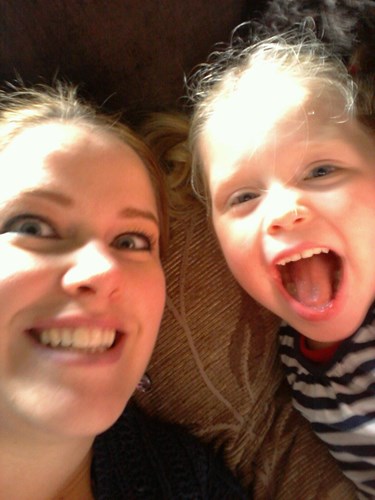 Lucy has a sister called Amy.
If you would like to find out more or donate to Lucy's Pineapple Appeal, please click or tap here. Money raised surplus to the cost of her treatment will be used to fund research into DIPG.