[dropcap type="circle"]T[/dropcap]en thousand beautiful lights will be switched on in memory of loved ones at Wirral Hospice St John's this December.  This special event is an opportunity for our people to come together to sponsor a light and remember their loved ones.  
The switch-on will take place in the Hospice gardens on Sunday 3rd December from 4.30pm.  The names of those remembered will feature in the books of honour on display in the hospice chapel.  Each name sponsored will receive a Light up a Life card and there is an opportunity to buy a Light up a Life star as a keepsake tree decoration.  
This year the lights will be switched on by eight-year-old Sam Bryson whose dad died at Wirral Hospice St John's in 2015.  Sam was six and his sister Florence was just two when their dad Roger died from bowel cancer aged 48.   
The children spent a lot of time visiting their dad at the hospice and were always made to feel welcome and cared for; their father was an in-patient for almost three months.  Periods of stability meant he was able to live at the family home in Hoylake for a few weeks at a time.  Roger was a news journalist who worked for the BBC in Liverpool, and was a former news editor of The Liverpool Daily Post.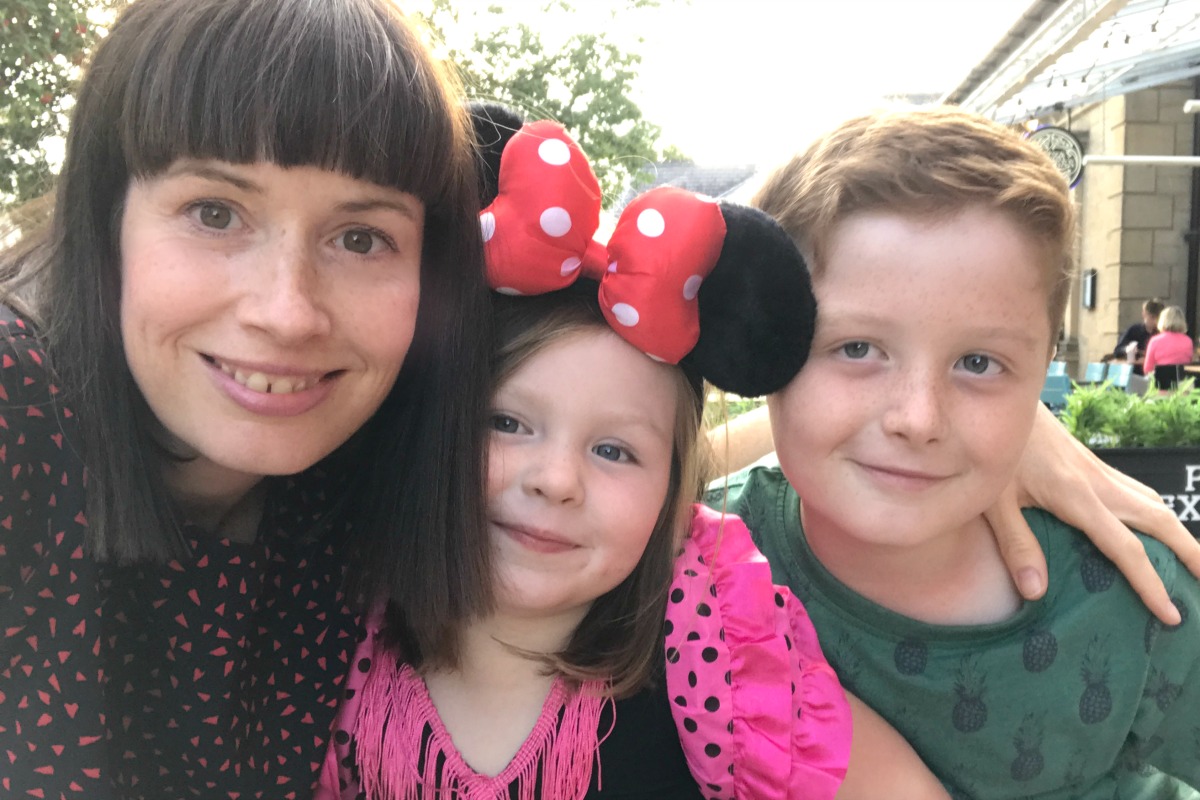 Roger was hospitalised in May 2013 with essential thrombocythemia – a blood disorder that caused a series of blood clots, resulting in complications and emergency bowel surgery.  He returned to work nearly 18 months later, but developed further problems and was diagnosed with terminal bowel cancer in April 2015. He moved to Wirral Hospice St John's days later.
The family have since moved from Wirral to Julia's hometown in Ilkley, West Yorkshire, but visit Hoylake often.  Roger's family – his mum was 91 this year and lives in Moreton with his sister Jehane, and his brother Pete and sister-in-law Glenys live in Irby.
Julia Bryson writes a blog called Rainbeaubelle and documents their journey online. Writing about her husband's cancer diagnosis, his move to the hospice and eventually his death helped her to get through the experience and connect with others in a similar position. It has also served to give people an insight into life at a hospice and how the hospice can benefit not only the patient but also the whole family.
A news journalist like her husband, Julia works at the BBC in Leeds and in her spare time writes about how the family has moved forward through grief.
Sam said: "I feel really proud to have been asked to switch on the lights and can't wait to see them shining in the trees.  "Last year we won the raffle and took home a huge teddy bear called Frosty, it was really fun!"
Last year's campaign helped to raise almost £90,000 towards running costs and patient care. To sponsor a light call 0151 343 0778 or click or tap here.