[dropcap type="circle"]S[/dropcap]tart-ups and micro businesses seeking investment are being offered the chance to pitch their ideas to Wirral Wolves, a new Dragons' Den-style initiative aimed at helping fledgling firms get off the ground.
Taking inspiration from the hit BBC television show, Wirral Wolves is the brainchild of Nik Ellis and Justine McLaughlin, directors of Heswall-based SME incubator service Whitfield Business Support (WBS). Established in April 2015, WBS works with more than 200 clients providing marketing and design services, office space, virtual office functions and a range of bespoke business support packages.
Backed by a £50,000 investment pot and decades of business expertise, Nik and Justine are inviting firms from across the region to present a case for investment in return for equity.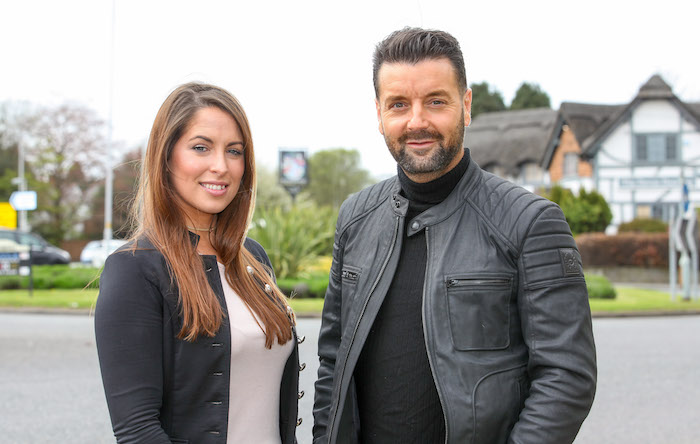 Justine said: "The North West is a hotbed of entrepreneurial activity and we want to help the brightest prospects enjoy the best chance of success by providing critical support, especially in the early stages. Through Wirral Wolves we're hoping to invest in a wide range of exciting start-ups and micro firms, using our know-how and financial backing to help them become thriving businesses. We are particularly keen to hear from firms operating on the Wirral, Cheshire and North Wales regions.
"As well as funding, we are offering a complete range of business support services. Start-ups that pitch successfully could receive help with start-up assistance, accounts and IT support, recruiting, and a host of marketing services such as web and graphic design, social media and email marketing.
"Crucially we can also provide guidance, advice and mentoring support through a network of senior managers and business owners who operate within the Whitfield Business Hub. This includes director level personnel currently running multi-million turnover businesses."
Nik, who is also the founder and managing director of Laird Assessors, said this is a unique opportunity for businesses operating across all sectors. Laird is an expert witness services firm supporting the legal, insurance and motor industries across the UK. It has a £5 million turnover employing more than 60 people across the country.
"The Wirral Wolves is made up of entrepreneurs who have a common understanding of what is required to be successful in business," he said. "Sound judgment, resilience and the ability to capitalise on opportunities are important assets for any business owner. However, these skills are often honed over time, through many mistakes. We are offering fast track support to help fellow entrepreneurs navigate their own business journey with greater certainty.
"We are hugely passionate about business and find real joy in seeing other regional businesses succeed, especially start-ups, micro businesses and SMEs. The Wirral Wolves platform provides an opportunity for us to invest greater time and energy into the local business community and share our broad knowledge and expertise for mutual benefit."