[dropcap type="circle"]A[/dropcap] century ago in Belgium, the Battle of Passchendaele, also known as the Third Battle of Ypres, would become notorious not only for the scale of the casualties on both sides, but also for the mud in which an estimated half a million men were killed or wounded.
The battle forms the background to the play 'King and Country' which will be performed next month by the Neston Players at the town's Civic Hall.
'King and Country' tells the story of Private Hamp, a simple Lancashire lad who has survived years of horrific combat. One day he walks away from battle, technically an act of desertion, but one committed by a man with a desperate need to distance himself from unimaginable horror.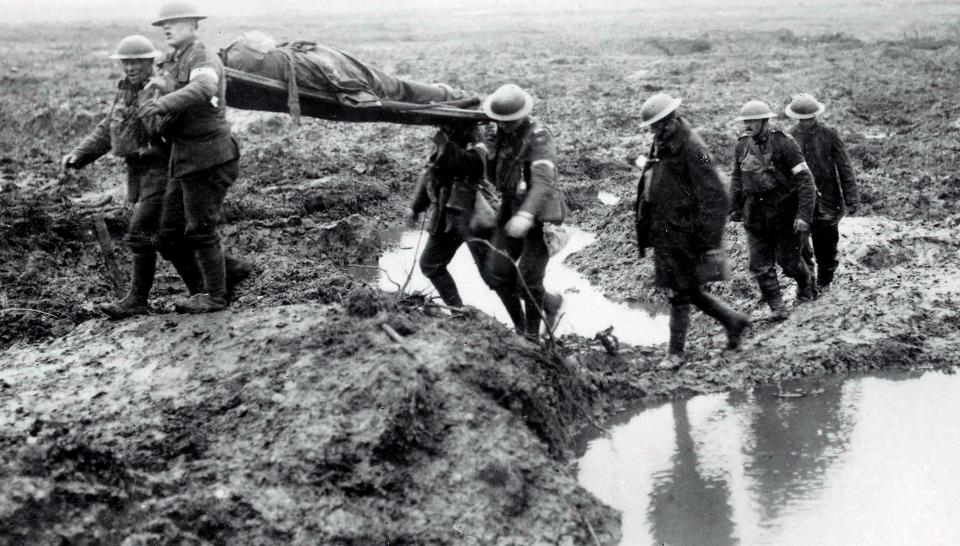 At the heart of the play are two good men, Hamp and Captain Hargreaves, the officer given the task of defending him. There is no trace of falsehood in Hamp – he simply tells the whole truth and is likely to condemn himself out of his own mouth. Hargreaves wishes to help him, but his client's honesty amid the evil of war is an obstacle to his acquittal.
In early 1917, when the outcome of the war still hung in the balance, duty mattered above all else. It was a time when he who walked or ran away from battle could expect little understanding or mercy, and whose conviction would be used as an example to others.
Neston Players have made a short video trailer for the play.
The play's director, Martin Riley, says, "This is not just another war play as it does not seek to glorify war or the exploits of brave men. Instead it examines the consequences of war upon individuals and the obligation and cost of doing one's duty. 'King and Country' portrays how ordinary men cope with extraordinary circumstances."
Neston Players' production will be performed at Neston Civic Hall from Wednesday 8th to Saturday 11th November. Doors open 7.00pm and performances begin at 7.30pm.
Tickets are priced at £9.00 for evening performances.
Concessions (£7.00) are available for Wednesday and Thursday evenings only.
Tickets are available from: The Brown Horse, Neston; My Gift Place, Neston; Neston Natural Health & Beauty Clinic, Moskitos Coffee House Parkgate;
Alternatively you can book online with NCYC by clicking or tapping here.