[dropcap type="circle"]C[/dropcap]hanges proposed by the Boundary Commission for England look set to create a new constituency called Bebington and Heswall.
Following a decision by Parliament to reduce the number of constituencies in the UK to 600 from 650, an initial 12-week consultation was held in autumn last year, giving the public the first chance to view and comment on BCE's plans.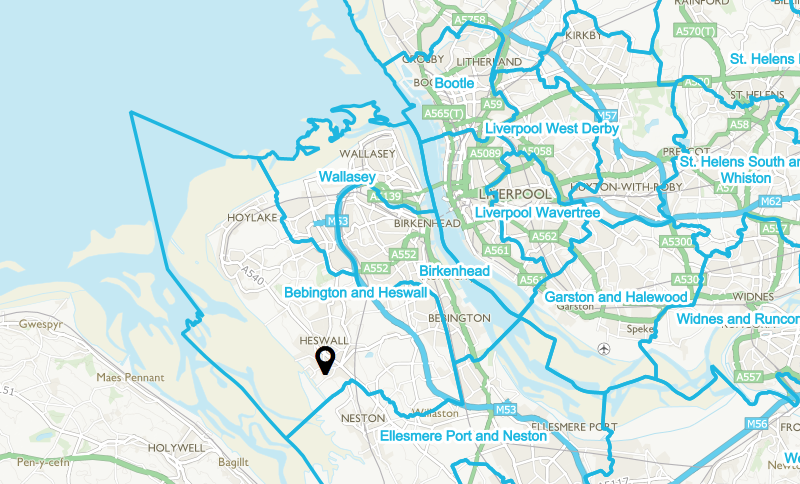 This was followed by a second consultation in the Spring of this year. A series of revised proposals has now been published and the public has until December 11 to have its say.
The new constituency will effectively merge the existing Wirral South and Wirral West, meaning that Wirral will be represented in the House of Commons by one less MP.
The current sitting MPs are Alison McGovern and Margaret Greenwood, both Labour.
The commissioners report that they have received plenty of feedback during the consultation process thus far, some of which lead to amendments of their initial plans.
These included the composition of the new constituency, which was expanded to include the Bebington ward, while the Bromborough ward was transferred from Bebington and Heswall to the Birkenhead constituency.
You can view and comment on the latest proposals by clicking or tapping here.
Following this final consultation, the Boundary Commissioners will consider all the evidence and will then decide on final recommendations before submitting them to Parliament in September 2018.
If agreed by Parliament, the new constituencies will be in use at the next scheduled General Election in 2022.