A survey designed to find the happiest place to live in Great Britain has concluded that Wirral is the third most contended in the country, and at the very top of the happy tree in North West England.
More than 17,000 people across 159 British areas took part in the study organised by property portal, Rightmove.
Residents were asked how happy they are and invited to rank 12 happiness factors.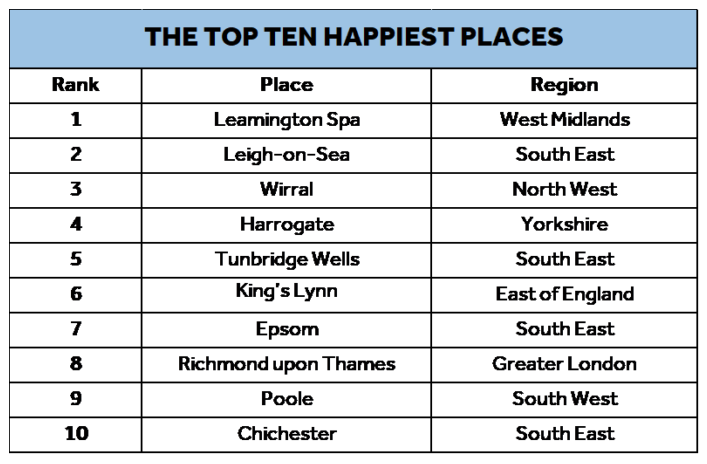 The so-called Happy at Home Index revealed that Royal Leamington Spa in Warwickshire is allegedly top of the happiness chart, while Leigh-On-Sea came second and knocked Wirral into third spot.
Wirral scored highly for residents feeling the peninsula gives them a sense of belonging, and is also a place they can be themselves and take advantage of good local amenities.
Councillor George Davies, Cabinet Member for Housing and Community Safety in Wirral said: "We're delighted this study has confirmed what we have all known for a long time – Wirral is a fantastic place to live.
"Our residents enjoy great schools, unrivalled leisure opportunities and stunning scenery.
Urban, executive homes sit side by side with picturesque and quaint rural villages in Wirral; there genuinely is something for everyone.
We have the only Blue Flag beach in the North West, more Green Flag parks than anywhere in the region, and we're minutes away from major cities such as Liverpool, Manchester and Chester.
It's no wonder there is such a demand to live, visit and work in Wirral. It is a unique, thriving and happy place!"