[dropcap type="circle"]T[/dropcap]he final touches are being given to a Heswall branch of Papa John's, the takeaway and pizza delivery chain that already operates more than 300 stores in the United Kingdom.
The Heswall outlet is scheduled to open on October 11 or 12.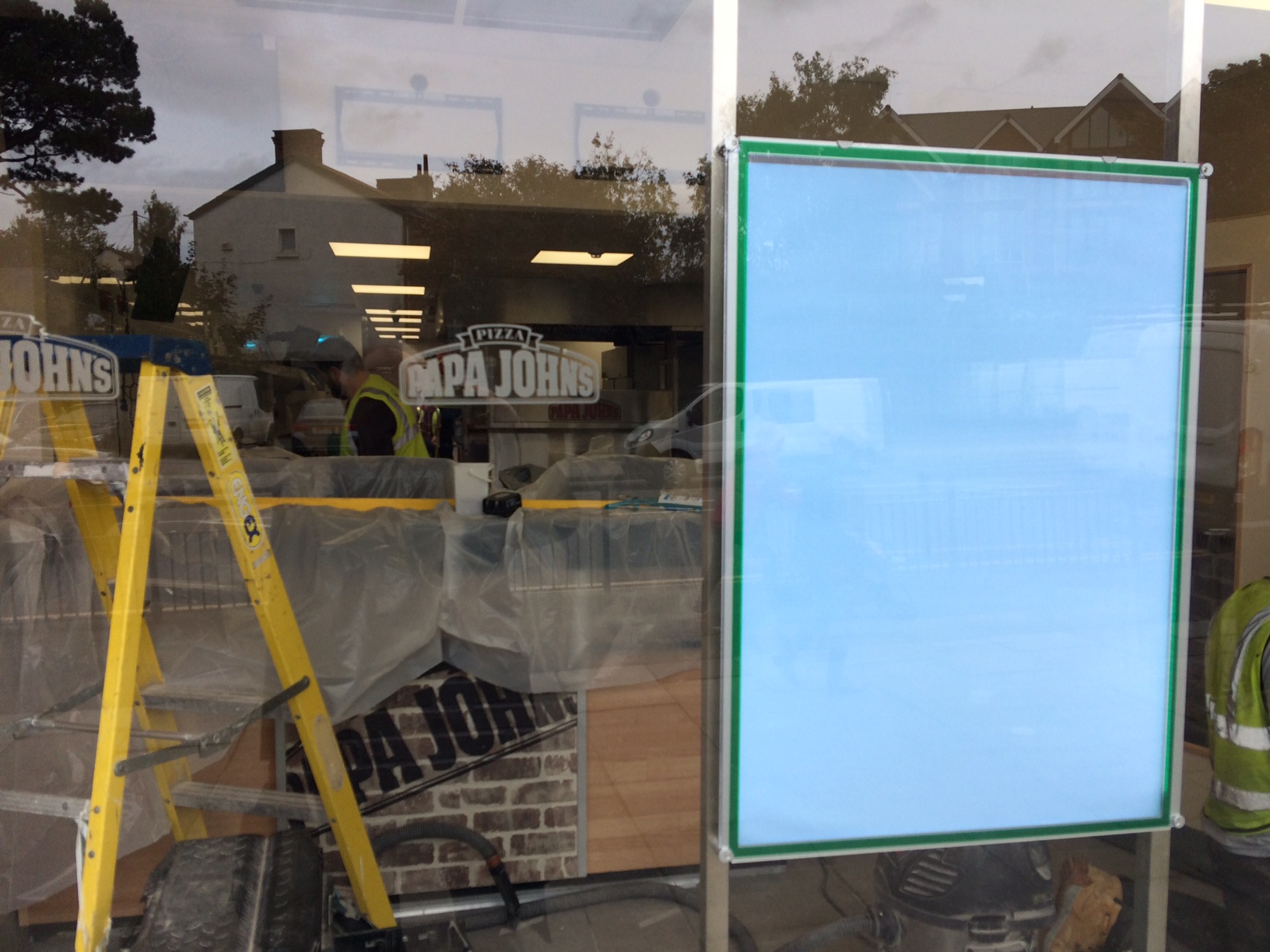 Papa John's is a franchise operation and, in order to buy into its brand and methods, franchisees pay a fee of £22,200 and spend anything between £185,000 and £225,000 on fitting out the shop. Once a franchise is in business Papa John's takes 5% of net sales as a royalty, and another 5% of net sales as a contribution to marketing costs.
It's a model that seems to work: the American company is responsible for the third largest take-away and pizza delivery chain in the United States, and plans are in place to roll out more stores across the UK.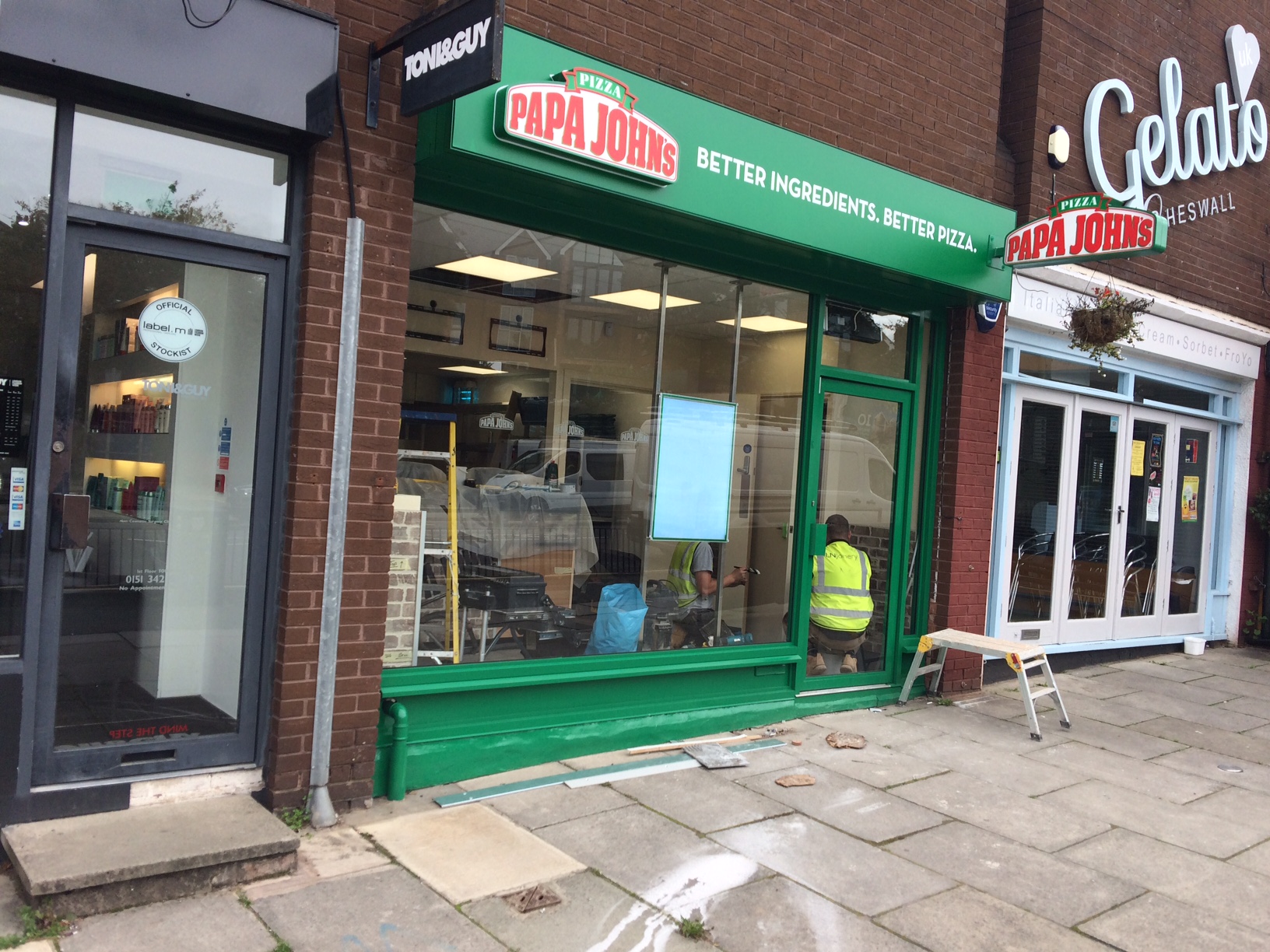 The Heswall franchisee is Vishal Mohanan who normally resides in Norwich, but who'll be spending the next several weeks in Heswall getting his new venture up and running.
Vishal said, "I've worked in the pizza business for 8 years nationally with Dominos and I was looking for an opportunity to do something myself. I think there's huge potential. Papa John's is a great product and brand, and having been through the Papa John's approval process I can't wait to get started."
The opening of Papa John's will create around 20 jobs, 10 of them full-time. Recruitment is underway now, and anyone interested can click or tap here to find details and apply.
Vishal added: "Having made the investment I feel that if we can find the best team, deliver the best service and maintain the standards that have made Papa John's popular in other places, then hopefully everything will go well. All I can honestly say is, please try our pizzas and see what you think."