[dropcap type="circle"]T[/dropcap]hornton Hall Hotel in Thornton Hough has applied for a judicial review against Wirral Council that aims to overturn planning permission given in error by the Council that allowed nearby Thornton Manor to erect three large marquees without any conditions.
As reported in Heswall Today, despite the land being Green Belt, the Council decided to give permission to Thornton Manor on the basis that it would last just five years, and that some of the profits generated by the new facilities would be reinvested in parts of the estate considered to be "at risk". Other conditions included the installation of noise limiters and restrictions on the use of fireworks.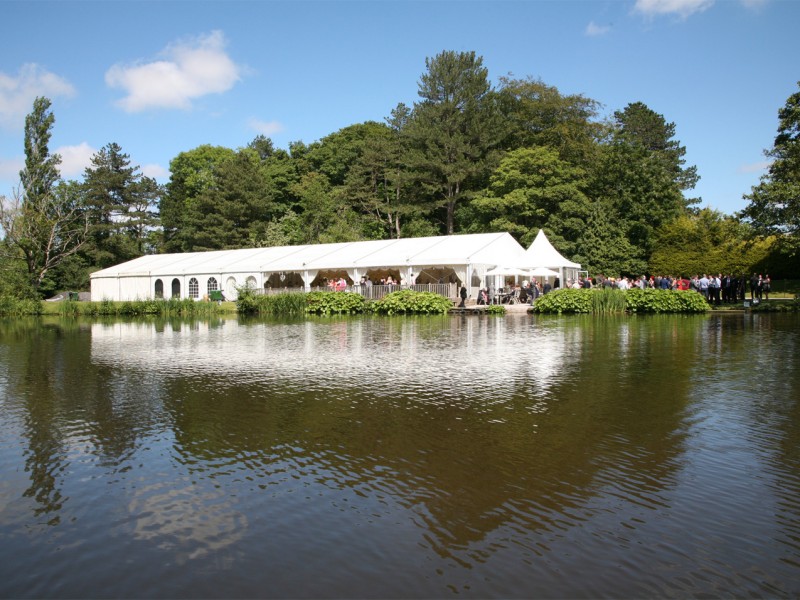 However, for reasons which, the Council says, are "impossible to understand", the Decision Notice was sent out without any such conditions, and the Council was blissfully ignorant of the error.
When the five years elapsed late last year and planning officers assumed a new planning application would have to be made, Thornton Manor produced the Decision Notice it had received and stated that its terms were the ones it intended to abide by. In other words, the three marquees were here to stay and there was nothing the Council could do about them.
The presence of three marquees that can stand for as long as they are able has irked some in the local events and hospitality business. They believe the playing field is not level.
They also want to know how an important Decision Notice could be issued and delivered without its most vital component – the Conditions on which planning permission was given.
Furthermore, the revelation, in the minutes of the Council's planning committee, that Thornton Manor is in breach of something called a Section 106 agreement, has stoked the fire.
The 106 agreement, which is legally binding, requires Thornton Manor to account to the Council for income from the marquees and demonstrate how some of it has been spent on regeneration of areas like the historic gardens and the lake. The Council says this has not happened, and has contemplated legal action of its own to ensure compliance.
The application for the judicial review by Thornton Hall Hotel will not be contested by the Council, while Thornton Manor will oppose it.