[dropcap type="circle"]T[/dropcap]his year is the 70th anniversary of the publication of the novel Under the Volcano, and the 60th anniversary of the death of its author, Malcolm Lowry.
Malcolm Lowry is Wirral's great gift to our literature and Under the Volcano is his masterpiece, a beast of a book, big, complex, difficult, and often written in a style that owes more to poetry than it does to prose. It is not easy to follow or understand, but then neither is the world. Lowry himself stated that to feel its full imaginative force the novel had to be read two or three times.
In many ways Under the Volcano resembles Herman Melville's Moby Dick and Lowry was much influenced by the American. They are books that dare to be different and daunting, and yet manage to become massively popular classics despite being met with confusion and criticism when first revealed to the world. 
But whereas Melville ranged across a lonely ocean determined to destroy the submerged monsters that cruised through his imagination, Lowry descended into Hell in search of some elusive truth and destroyed himself. He paid the ultimate price, dying after consuming plenty of booze and barbiturates, in June 1957, aged 47. Mystery swirled around his death; some said it was suicide, others even suggested he was murdered.
Lowry was born in New Brighton in 1909, the fourth son to parents Evelyn Boden and Arthur Lowry, a cotton broker. Aged 3 the family moved to Caldy and a mock Tudor home standing in two acres with a tennis court and small golf course. It is said that young Malcolm felt neglected by his mother, and that he began drinking when just 14.
This didn't prevent the occasional sporting triumph. The archive of the Royal Liverpool Golf Club at Hoylake reveals that in 1923 the Under 15 Boys' medal was won with a score of 95 by 14 year-old C. M. Lowry. In 1925 the Over 15 medal was presented to the same player.
The C stood for Clarence and the M for Malcolm, the Malcolm who was already blossoming as the non-conformist black sheep of a well-to-do family that expected him to follow suit. Instead he kicked against the pricks and agreed to go to university only if he could first travel by sea as a cabin boy to the Far East.
Aged 18 his parents drove him to the Liverpool waterfront and waved farewell as their son set sail on the freighter S.S. Pyrrhus. His 5 month voyage would inform his first published novel, Ultramarine.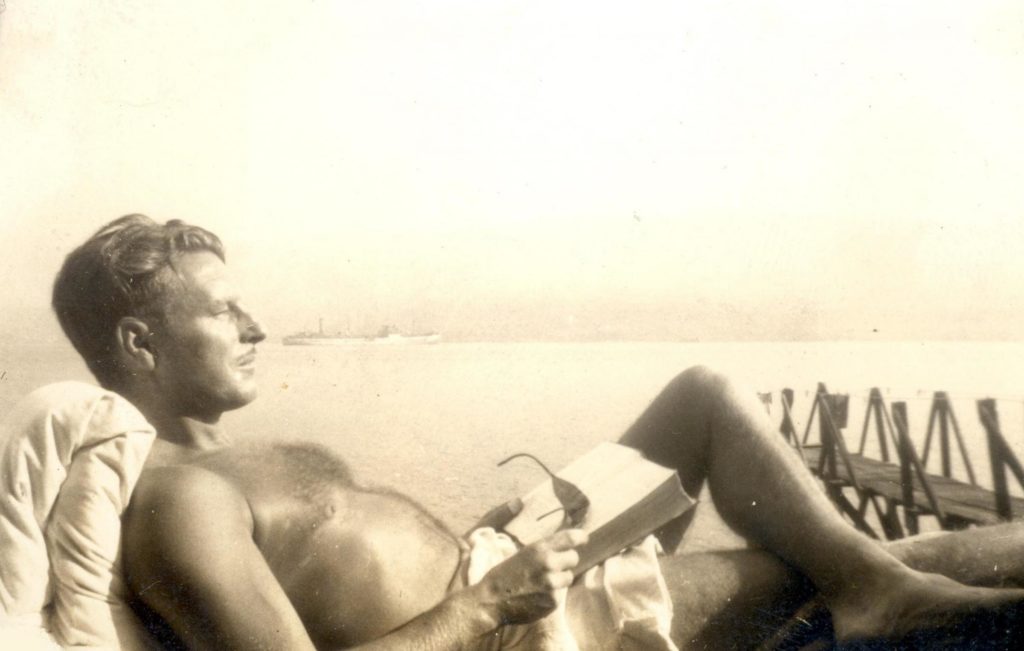 Under the Volcano tells the story of ex-British consul Geoffrey Firmin, an alcoholic spending what we come to realise – with a frightening inevitability – is the last day of his life. The action unfolds in Mexico on The Day of Death, a macabre and frenzied festival that blends Catholicism with pagan superstition. Against this background damaged people and a doomed protagonist are immersed in a waking nightmare.
There is only one real oasis of happiness in Under the Volcano, and it occurs when the book reflects on young Geoffrey Firmin's life on the coast of north-west England where he stayed with a family called the Taskersons.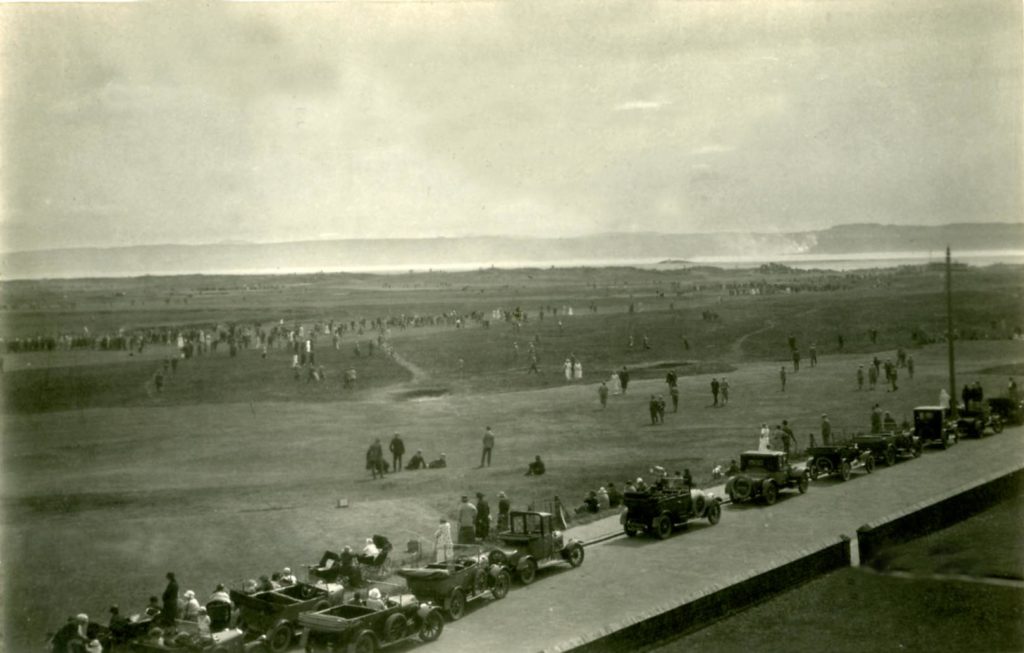 The Taskersons lived in a comfortable house whose back garden abutted on a beautiful, undulating golf course bounded on the far side by the sea. It looked like the sea; actually it was the estuary, seven miles wide, of a river: white horses westward marked where the real sea began. The Welsh mountains, gaunt and black and cloudy, with occasionally a snow peak to remind Geoff of India, lay across the river…There was an island in the estuary, with a windmill on it like a curious black flower, which you could ride out to at low tide on a donkey. The smoke of freighters outward bound from Liverpool hung low on the horizon. There was a feeling of space and emptiness.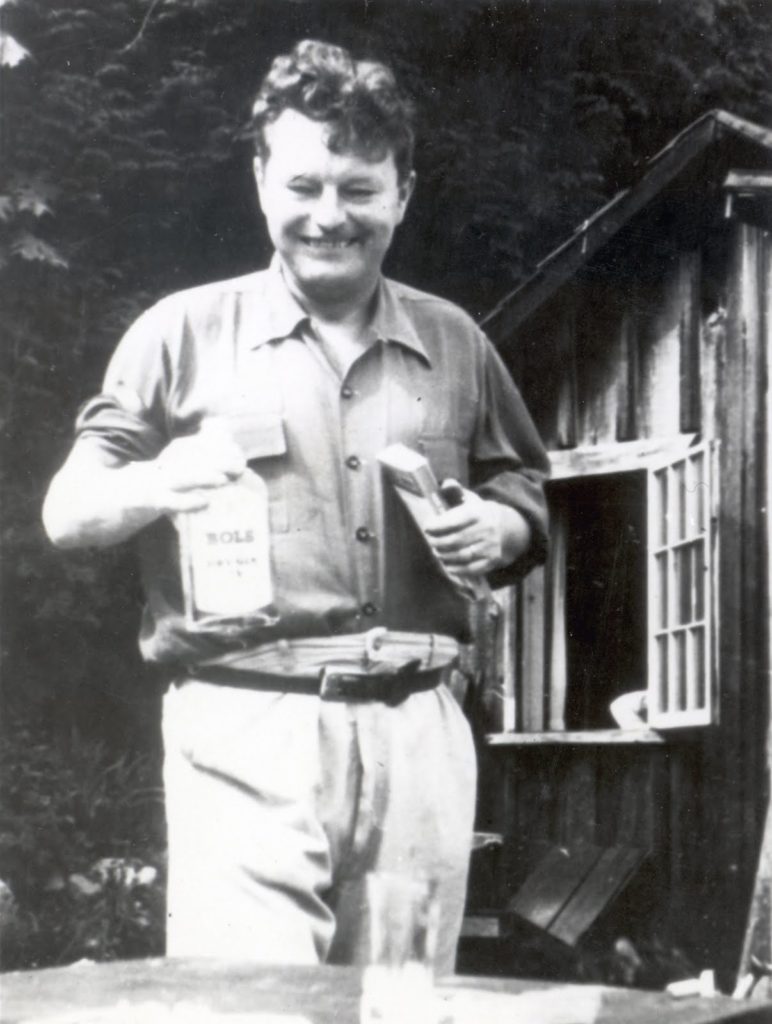 Youthful memories of his boyhood life are among the most straightforward passages of writing in Under the Volcano. Lowry feels no need to layer them with complexity. For this reason they are poignant – they hark back to the time before he began his journey into the heart of darkness.
The Hell Bunker was a dreaded hazard…The abyss yawned in such a position as to engulf the third shot of a golfer like Geoffrey, a naturally beautiful and graceful player, and about the fifteenth of a duffer like Jacques…the Hell Bunker would be a nice place to take a girl, though wherever you took one, it was understood nothing very serious happened. There was, in general, about the whole business of 'picking up' an air of innocence.
Young Lowry was a regular visitor to Heswall. In a letter to Carol Brown dated April 1926 he writes: "I climbed out of the window, on to the balcony, let myself down on our unused tennis lawn, and walked to Heswall. At Heswall I smoked three* (this * on second thoughts is an exaggeration – I smoked only two) pipes: then walked back again in time for breakfast." 
In another letter written the following month Lowry describes how he thinks "also of a certain sordid looking but not unromantic pond. And then I dream of walking there with you, and I dream and dream and kiss you to my heart's content." Unfortunately he doesn't give the location of the pond that so stirred his emotions.
Malcolm Lowry was also a great poet. For example:

Under the Volcano is available as a Penguin Modern Classic. Chapter 12 alone is worth the investment. Why not pick up a copy from Linghams in Heswall?