[dropcap type="circle"]A[/dropcap] Heswall based plastic surgeon is planning to lead a North West medical team on a mercy mission to help victims of the Syrian civil war.
Ali Juma, who is based at Spire Murrayfield Hospital,  has already made two trips to the war-torn region to treat refugees injured in the conflict.
Now he is aiming to set up a charity to help fund future visits by a team of medical specialists and he is appealing for volunteers to support the project.
Ali, a 54-year-old father of two, said: "I have been part of an American charity on visits to the Lebanon and Jordan but I would very much like to put together a team from the Merseyside, Cheshire and Manchester area.
"I have had a fantastic response from other medical professionals and already have the nucleus of a team but we really need more administrators to volunteer their time and skills to help us.
"The war out there is taking a terrible toll and I very much want to continue to play an active part in helping the victims who are still suffering terribly."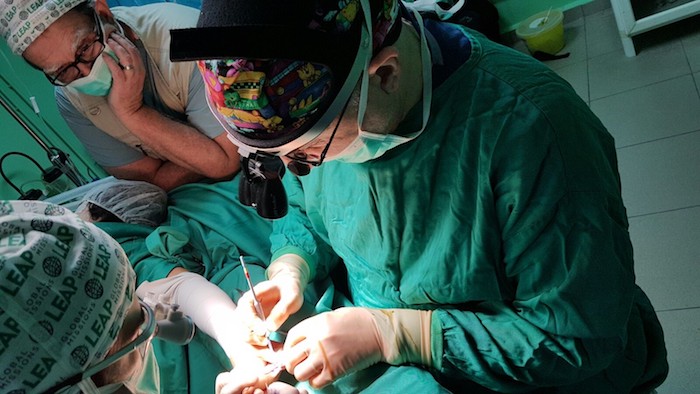 Ali returned from his most recent trip with LEAP Global Missions, a US charity, in January after eight days spent seeing over 90 patients, mainly children, and carrying out surgery on 37 victims of blast, shrapnel and bullet wounds and severe burns at the Safad Hospital in Tripoli in the Lebanon.
Since then he has been putting together a local team and has even been to the Houses of Parliament where he spoke to a meeting in a House of Lords committee room about the situation on the Syrian border where thousands of refugees are housed in camps.
Last year he also travelled with LEAP to Jordan on a similar mercy mission and he said: "The situation afflicting refuges from Syria and now neighboring Iraq isn't getting any better, in fact it's probably worse and they are going to continue to need help for some time to come.
"We have the skills they need here and we have people prepared to go out there but we really need some admin help here to enable us to put everything together and set up the charity."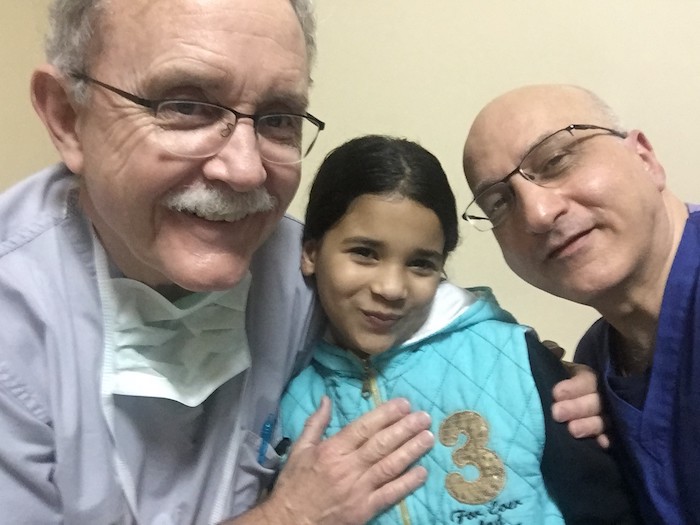 On Ali's most recent visit he said that sometimes they were having to improvise to perform surgery: "We needed a drill to inset a wire into a badly broken and damaged finger and had to use a very large heavy duty sterile drill designed for much heavier wires," he said.
"We also asked for a special wire cutter and were presented with a heavy gauge fencing sterile wire cutter almost two feet long when we usually use a surgical wire cutter about three inches long.
"It was a case of needs must but it was very sharp and it cut the wire. The procedure took a bit longer than usual but it achieved the desired effect.
"That's one of the things you learn out there – you have to improvise sometimes although generally the hospital conditions are very good and they certainly had sterilising equipment which could even cope with tools of that size.
"The conditions in the hospital in Tripoli Lebanon were more difficult than in Jordan with shortages of staff and supplies and it was fortunate that we had brought dressings and other materials donated by Spire Murrayfield and others.
"Most of the people we see are children and we see lots of scaldings, because in the refugee camps cooking and boiling water is done on stoves on the ground, and there are also blast injuries from the war.
"Enjoyable isn't the right word but we all gelled well and worked hard and the mission can be seen as a success and it's certainly fulfilling and morally satisfying."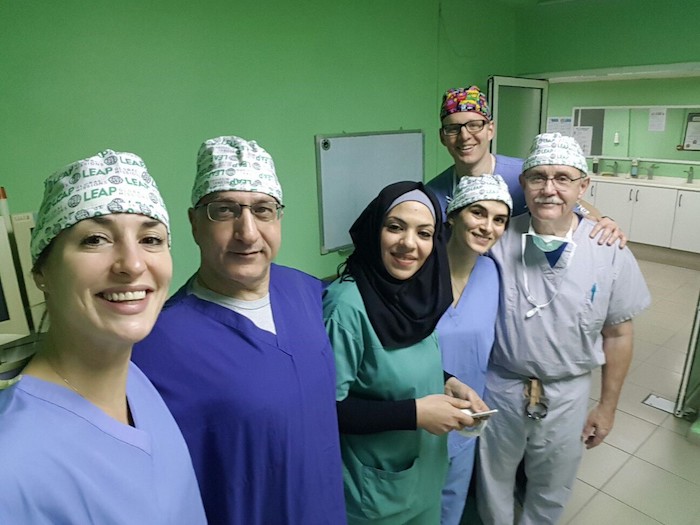 Ali, who was born in Baghdad and spent part of his childhood in Beirut in the Lebanon, has over 25 years' experience in plastic surgery and in the management of trauma and reconstruction.
His ability to speak Arabic has been vital on the visits and that and the contacts he has made and his knowledge of the area will help a British-based mission although he also intends to maintain his links with LEAP.
"There's been terrific interest in what we've been doing – I've received more than 15,000 views on my posts on professional medial like LinkedIn and social media – and it would be good to build on that to be able to go more often and to help with services like occupational therapy and co-ordinate it from the UK."
Anyone interested in supporting or volunteering their skills can contact Ali Juma at https://www.facebook.com/ali.juma.75054689