[dropcap type="circle"]O[/dropcap]ur campaign to raise money to restore and preserve the classic red telephone box in Lower Heswall has ended having raised a magnificent £425.
When Just Giving's 5% commission has been deducted just over £400 will be handed over to the Heswall Society.
The Society is arranging the adoption of the kiosk from BT Landlines, and sorting out other legal matters in order to allow the restoration work to go ahead and give the box the tender loving care it requires now and in the future.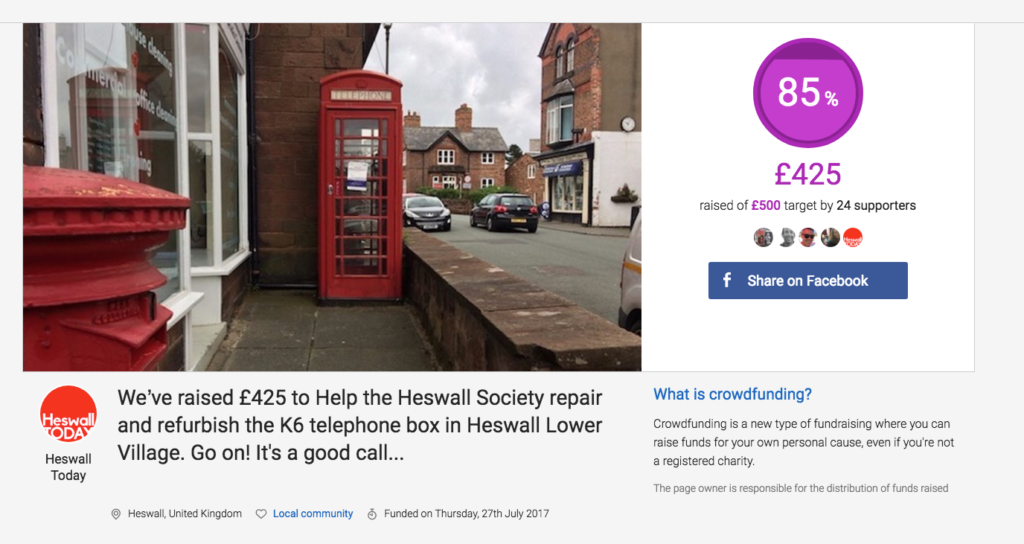 Now we can start to think about what purpose the phone box might serve.
It could be prettified and preserved just as it is, and it might even be possible to source the antique 'Press Button A' equipment and handset in order to return the kiosk to its original condition as an artefact from the past.
On the other hand, as reported in Heswall Today, other communities have chosen to breathe new and useful life into their decommissioned kiosks.
The residents of Kington Magna, a village near Gillingham in Dorset, had to put up with a 10 mile round trip to the nearest library. Harnessing collective zeal, they converted their redundant box into what is probably Britain's smallest library.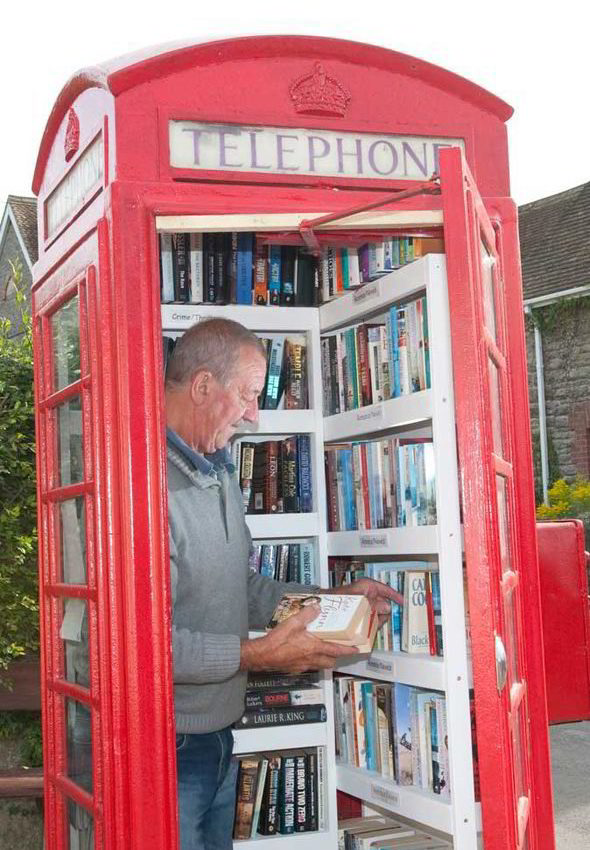 Over in the north east in Hexham you'll find the phone box art gallery.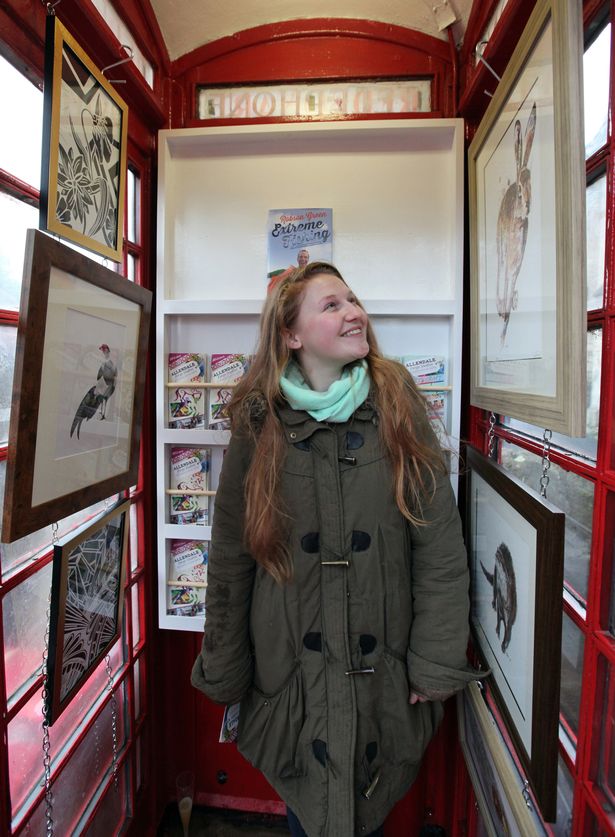 I don't think we'll encourage the wonderful artist Banksy to get involved.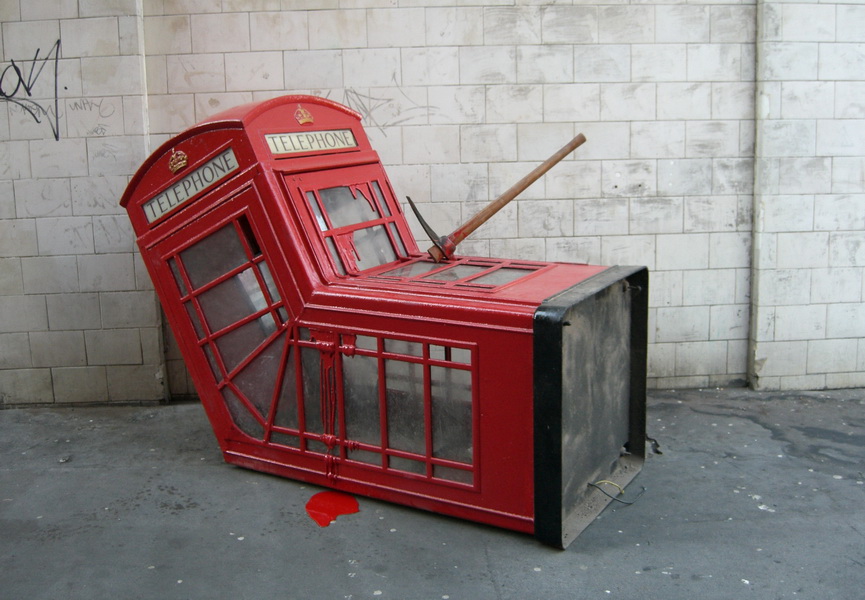 Heswall Today's thoughts on the matter? The library and art gallery are great ideas – perhaps we could combine the two…
As soon as the donated money reaches us from Just Giving it will be handed over to the Heswall Society.
Sincere and infinite thanks to everyone who chipped in. Don't forget, all donors qualify for a Heswall Today lucky sixpence; just click or tap the Contact Us button on our Facebook page, send your details and we will put them in the post.
In the meantime, if you have ideas for regenerating a classic, K6 telephone box for the benefit of the community, please share them on our Facebook page by clicking or tapping here.