[dropcap type="circle"]A[/dropcap]lready well known in Wirral and well beyond as one of North West England's finest spa resorts and the perfect place to celebrate a marriage, Thornton Hall Hotel & Spa has added yet another layer of excitement and innovation to its first class wedding and events offering.
The Cristal Suite is a new function room offering state of the art lighting, ten sparkling crystal chandeliers, ornate metal ceiling panels and sleek, art deco styling of the walls.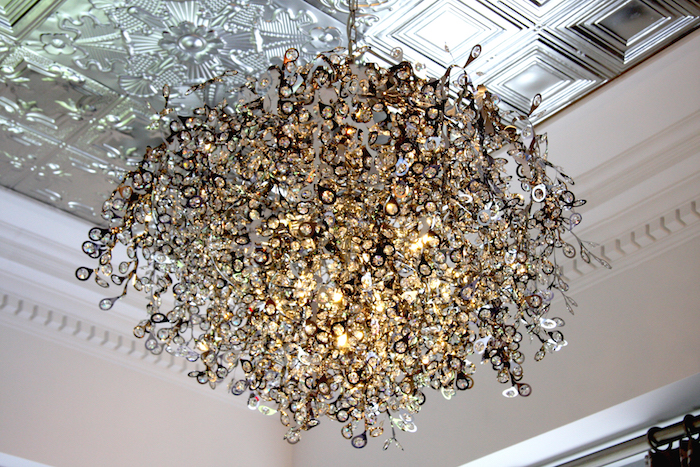 Imagine a space informed by style, glamour, luxury and a touch of sheer opulence, and you conjure up the Cristal Suite – a fabulous setting perfect for never to be forgotten celebrations and glittering good times.
Geoff Dale, the Hotel & Spa's General Manager, says: "We are extremely excited to unveil our latest project in the transformation of Thornton Hall. In recent years we've spent more than £4 million on refurbishment and new facilities and are driven by the desire to be the best we possibly can be. The Cristal Suite adds a new and unique function room helping us to create perfect wedding days and fabulous events.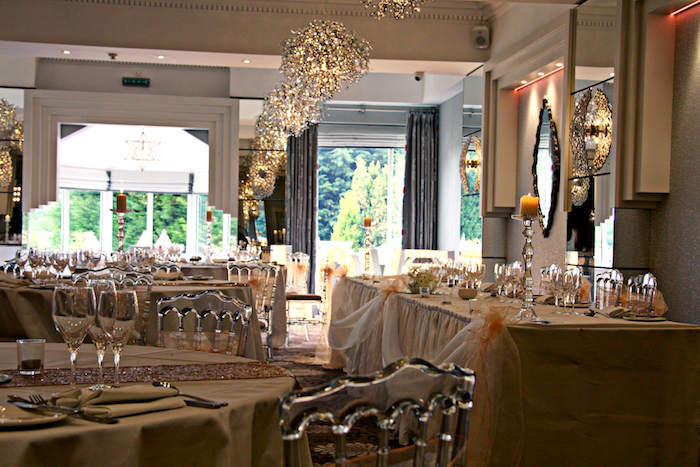 "It's our mission at Thornton Hall to help our guests create their own unique wedding in the midst of beautiful Wirral countryside, and our dedicated wedding team is always on hand to assist and guide in every way possible. If anyone wishes to come and have a look at the Cristal Suite and all our other gems then just make contact and we'll be happy to show you around.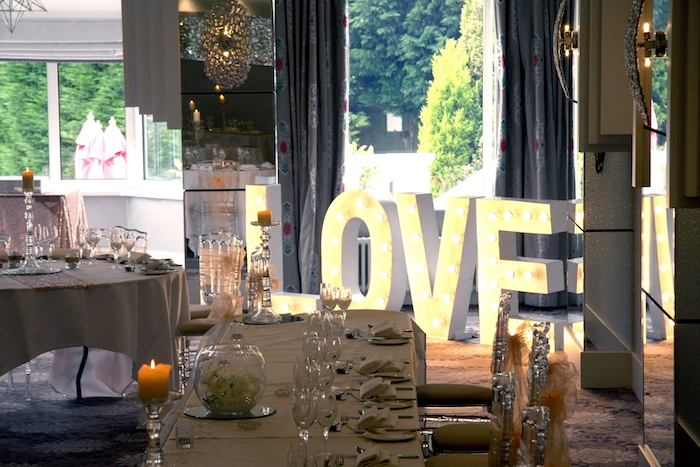 "The Cristal Suite beautifully enhances our existing offering, which already includes our own in-house venue dressing service called 'Tailored Occasions', which provides all your venue dressing needs from our ice chairs to table centres and backdrops to chair covers and bows, and much much more.
"Our wonderful chefs, led by Sam Wilson, are waiting to meet you to create something special for your big day. We understand that every wedding is unique and it's our role to ensure your day is exactly how you picture it."
Thornton Hall Hotel & Spa offers bespoke wedding packages, and to find out more about them just click or tap here to visit the Hotel website.
If you'd like to find out more from Geoff, simply email him at geoff@thorntonhallhotel.com and he'll get back to you just as soon as he can.