[dropcap type="circle"]F[/dropcap]or most of us a night's clubbing means a couple of drinks and throwing a few moves out on the dancefloor.
Not local golf professional Jason Dransfield. Today he aims to play ten rounds of golf in one day to raise money for Maggie's Clatterbridge, the Clatterbridge Cancer Charity, St John's Hospice, and Claire House hospice for children and young people.
Jason, who teaches the game at Heswall Golf Club, has been preparing for the double challenge of playing at high speed and in the dead of night.
Luckily he has balls that glow in the dark.
(I know, that was very childish, but true.)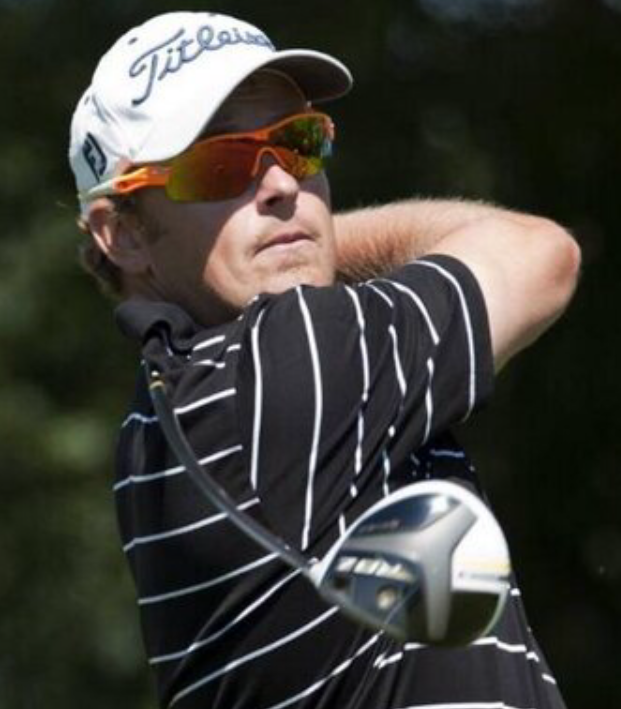 Personal experience inspired Jason's great effort. "My mum was diagnosed with breast cancer on my birthday, 15th October 2014," says Jason, "and the early prognosis was not good at all, which came as a real shock. She is a fighter though and has come out the other side smiling – unlike many others who aren't so fortunate. I wanted to try and help the charities to help other families."
Can Jason's remarkable feat be achieved and, if so, how? "I am looking to start at around 3am and have glow in the dark balls for the start and my goal is to try and complete the first 7/8 rounds in 1hr 45mins per round and the last few rounds in about 2hrs. The goal is to complete the challenge by 10pm and I hope to raise £5000 to split between the charities. I'll have walked around 55 miles.
"I think the last few rounds will be a struggle but I'll be relying on adrenaline and the thought of the people that need my help from the money raised."
If you want to support Jason you can make your way to Heswall Golf Club to help carry him back into the clubhouse.
More useful, though, would be to make a donation by clicking or tapping here  – or by completing a donation form in the Professional's shop at Heswall Golf Club.