[dropcap type="circle"]T[/dropcap]he garden refuse collection service charmingly and somewhat erroneously known as Wirral's Garden Waste Club will start its fifth year on June 1st.
Membership of a 'club' suggests more benefits than the emptying of a brown bin once a fortnight.
For example, we could have Bingo evenings with a Grand Prize of One Year's Free Collection. Or a Best Non-Overflowing Bin Competition. Or newsletters with advice on topics like 'how to put house numbers neatly on your bin'.
Anyway, that's as maybe. In the last four years those subscribed to the garden waste collection service have helped collect over 45,000 tonnes of garden waste.
Now is the time for those households who opt in to the service to renew their annual subscription before the end of May so that they continue to receive collections.
The annual subscription is £40 for a fortnightly collection which takes grass cuttings, hedge trimmings, leaves, weeds and flowers from outside residents' homes using their brown recycling bin.
The collections run from 1st June until 31st May 2018, with a break for collections over the Christmas and New Year period.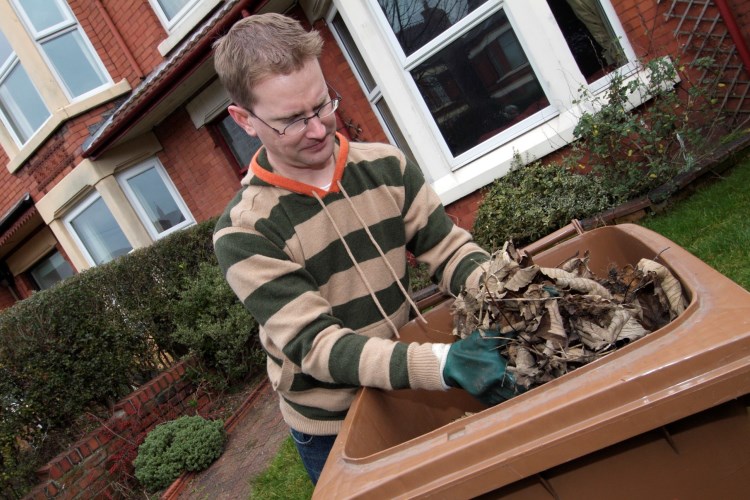 Those who are not currently subscribed can also sign up to receive the service. If you haven't already got a brown bin you will need to purchase a bin and this can be done at the same time as you subscribe to the collection service.
The collection service disposes of garden waste in an environmentally friendly way. All garden waste collected is taken to a centralised composting site.
Disposing of garden waste into a landfill leads to the production of methane, a powerful greenhouse gas which is bad for our environment.

For those people who have garden waste, but don't want to pay for it to be collected from home, they should consider taking it to their local household recycling centres themselves or try to find other ways of recycling it, such as home composting.
To subscribe to the garden waste collection services and find out more about alternatives, such as home composting, visit www.wirral.gov.uk/gardenwaste