[dropcap type="circle"]A[/dropcap] local group of dedicated participants took part in the West Lancs Sprint Triathlon around the Edge Hill University campus at the weekend and say they owe much of their success to Heswall's Creation Studios.
The triathlon consisted of a 400m swim in the university pool, followed by a 18.5k cycle and 5k run in the grounds of the university.
With over 450 participants of all abilities, the event offered a challenge to novices and experts alike.
The group took part in a number of different training exercises in the studios in Milner Road to prepare for the big day, under the careful supervision of the Total Transition Triathlon coaching team.
The participants have found new friends, supporting each other through the trying winter months, as well as enjoying the brighter weather in recent weeks – and training has transformed from a chore to something to relish.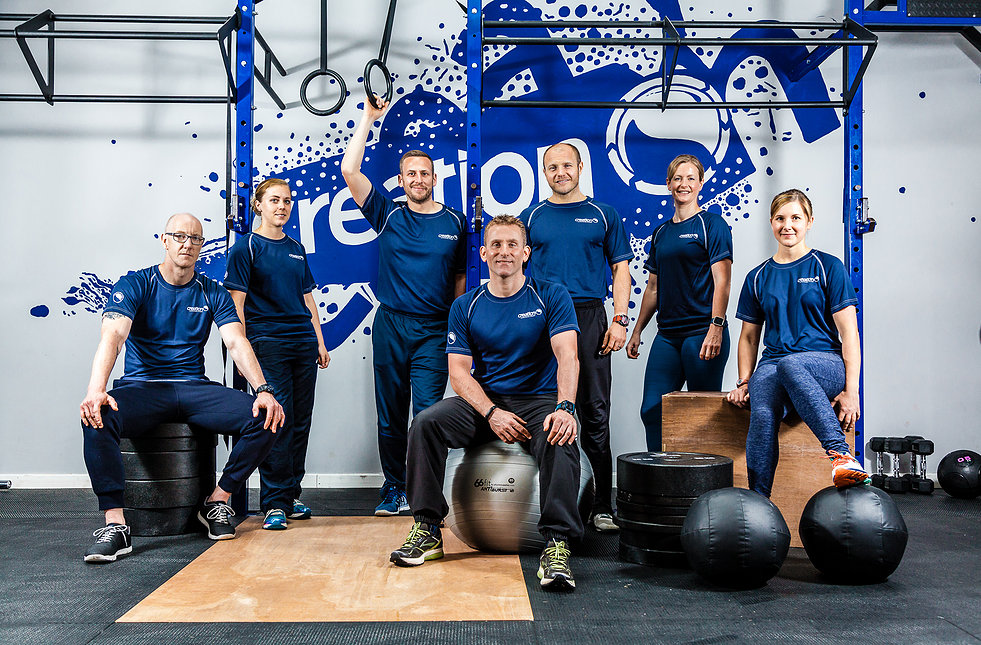 Dominic Martin, one of the race competitor who trained with Creation Studios, said, "It's been great fun preparing for the race – meeting new people, overcoming obstacles and losing a few extra pounds too! I've managed to raise over £1000 for my chosen charity, CALM, and the level of support I've had from Creation, my fellow racers and family and friends has been phenomenal!"
The training exercises varied from circuits sessions, to static turbo sessions on mounted bikes, as well as the important techniques required from transitioning from the swim to the bike and from the bike to the run.
The triathlon was the fourth of its kind and sold out in a matter of months, a testament to the current trend for fitness challenges, and in particular triathlons. The event will be repeated on August 27th, so if you're tempted, why not sign up?
The Wirral will also be hosting its very own triathlon at the end of August around West Kirby and Caldy, with the swim section taking place, of course, in the Marine Lake.
Dominic added, "The race was extremely well organised, and to be cheered on by supporters and the other people competing was really special. The weather was perfect and I enjoyed every moment of it. It's lit the touch paper to take part again in these kinds of events and I certainly hope to do more over the summer months."