[dropcap type="circle"]H[/dropcap]ard on the heels of the news that the Heswall branch of NatWest is to close, we learn that Lloyds bank is making massive changes to hundreds of its branches that could impact on Heswall.
The bank has already announced plans to close 400 of its branches around the UK, with 9,000 job losses.
By the end of this year Lloyds will be left with just under 2,000 branches around the UK, but this means it will still have the largest network of any high street bank.
Just like NatWest Lloyds says the plan for new look, streamlined outlets is the result of the increasing popularity of digital banking.
The bank will trial so-called "micro branches", converting existing locations to a new smaller format that will be run by just two employees.
Counters will be closed and unused space possibly boarded up, with the remaining staff helping customers to use self-service machines.
Lloyds will also trial new "flagship" sites – much bigger branches in city centres offering a broad range of services, including for businesses. In addition it will add 20 new vans to its fleet of "mobile branches" in coming months, to visit more remote areas.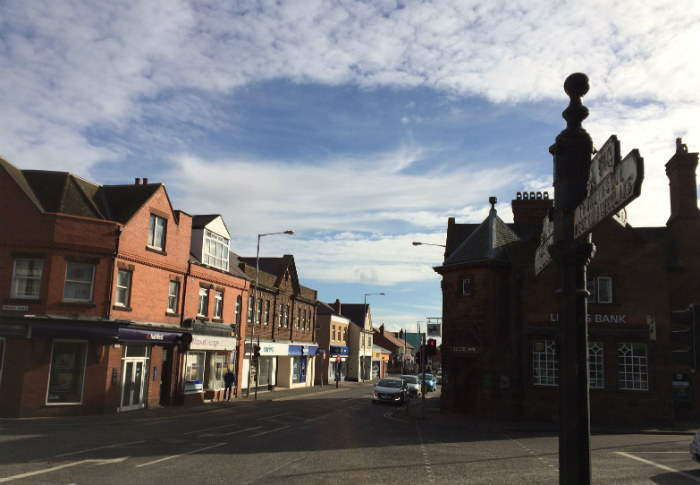 Heswall Lloyds is accommodated in a building which many people describe as iconic. It is of architectural significance and is listed, along with several other local buildings and artefacts. Across the road is the more modern Halifax branch, which is also operated by the Lloyds Banking Group and could therefore also be subject to reinvention.
"We have a lot of branches that used to have a lot of footfall, and therefore feel quite empty and intimidating for customers," said Jakob Pfaudler, Lloyds' chief operating officer for retail.
"So when there's too much space we may board up places in existing branches."
Though technology is changing banking at a rapid pace, eliminating space seems a shame and a waste. Should Lloyds and the Halifax be subject to the changes outlined today, is there not some way the banks and the community could work together to get the most out of these buildings?
One thought: free or peppercorn rent for small, start-up office based businesses in need of an early break…with financial advice and resources on tap.