[dropcap type="circle"]L[/dropcap]inghams Bookshop in Heswall has been placed on the regional short list for the coveted award of Independent Bookshop of the Year and needs your help to bring home the title.
By any standards a great achievement, it's all the more so given that Linghams owners, Sue Porter and Mike King, took control of the popular store only eighteen months ago.
Sue Porter said, "This is great news! We're so pleased to have made the shortlist. We wanted to make Linghams more exciting to give it a broader appeal to a wider audience. We've had fantastic support from our customers and friends and colleagues in the industry."

Linghams is well known for its welcoming atmosphere, eager to please staff, initiatives that encourage children to read, as well as fine cafe food and drinks provided by Toast. The shop has also become well known for popular author events that have made it something of a player in the world of book launches and publicity.
"In the last year," explains Sue, "we've held a large number of events with authors ranging from Graeme Simsion, to the Rev. Richard Coles and Liz Earle, and only last evening we held an event for 200 people with Joanna Trollope. We also held the shop's first outside event, promoting Damon Hill's autobiography, Watching the Wheels, when 450 people had a wonderful evening at Thornton Hall ending with a standing ovation."
The editor of Heswall Today was proud to play his part in that evening having been kindly invited by Sue Porter to interview Damon.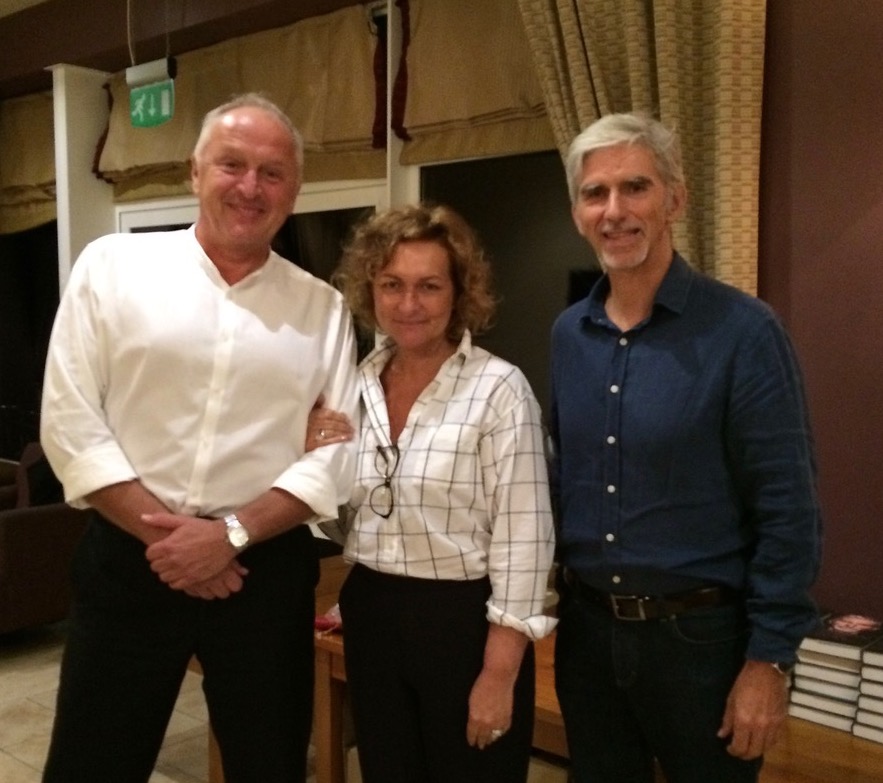 Sue adds: "It's been non stop this year. We have a wonderful group of customers and have had some memorable evenings. We've also had great support from authors with our children's and young adult events. Hopefully with the great team we have, we offer a great service and make buying and reading books fun. The Regional Winners of Independent Bookshop of the Year will be announced on 15th March with the overall winner being revealed at the Grosvenor House Hotel in May.
"We still need you to root for us, so all customers are invited to offer support via the online form."
You can find it by clicking or tapping right here.