[dropcap type="circle"]A[/dropcap] top plastic surgeon based in Heswall aims to create a UK-based specialist team to help the victims of the Syrian Civil War after returning from a week treating children injured in the conflict.
It was the second time Ali Juma, who is based at Spire Murrayfield Hospital, has been to the war-torn region to carry out humanitarian work.
He was part of a team put together by the US-based LEAP Global Missions, which saw over 90 patients and performed surgery on 37 victims of blast, shrapnel, and severe burns at the Safad Hospital in Tripoli in Lebanon.
The 54-year-old father of two was fulfilling a pledge he made 12 months ago after his first mission to the region when he and a LEAP team spent eight days in Jordan.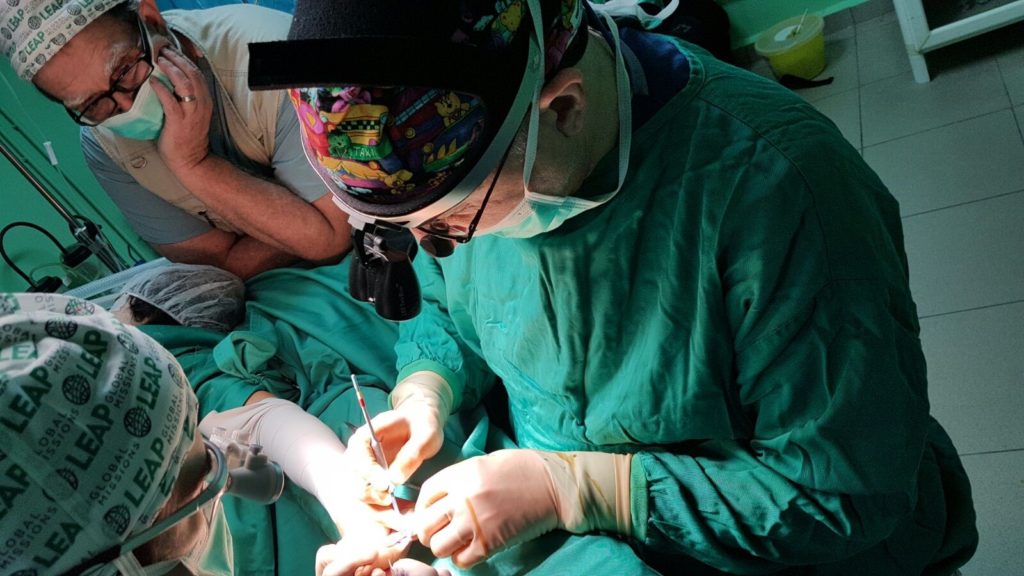 On his return this time he said: "It was certainly a busy week and we were able to see between 90 and 100 patients, the majority of whom were children. We operated on 37.
"The conditions in the hospital this time were more difficult than in Jordan with shortages of staff and local supplies; however, it was fortunate that we had brought dressings, equipment and other materials donated by Spire Murrayfield, and LEAP Global Missions.
"The patients we saw were as young as 19 months old, having suffered secondary effects of severe burns and other injuries, which they sustained as a direct result of the war, or as a result of living in the camps because they were displaced by the war.
"There were scald injuries because in the camps, cooking and boiling water is done on stoves on the ground, and there are also blast and shrapnel injuries from the war."
Mr Juma was born in Baghdad and spent part of his childhood in Beirut in Lebanon, and his ability to speak Arabic has been a pivotal contribution to the swift integration and success of the team over the two missions he participated in.
Now he would also like to put together a UK-based team and make further visits to the Middle East and set up continuing care for the patients he has treated.