[dropcap type="circle"]T[/dropcap]he Black Horse pub reopened today following a six week period of closure, and the new landlords have promised to nurture a community pub that is welcoming and unpretentious.
Landlady Christina Powell and husband Andrew have 20 years experience of the pub trade and currently run the Ferry in Egremont, Wallasey, where they have been in charge for 10 months.
They will run the Black in tandem with the Ferry, though Tina – as she is popularly known – says the Wallasey pub has a strong management team which will allow she and Andrew to focus their attentions on their new project.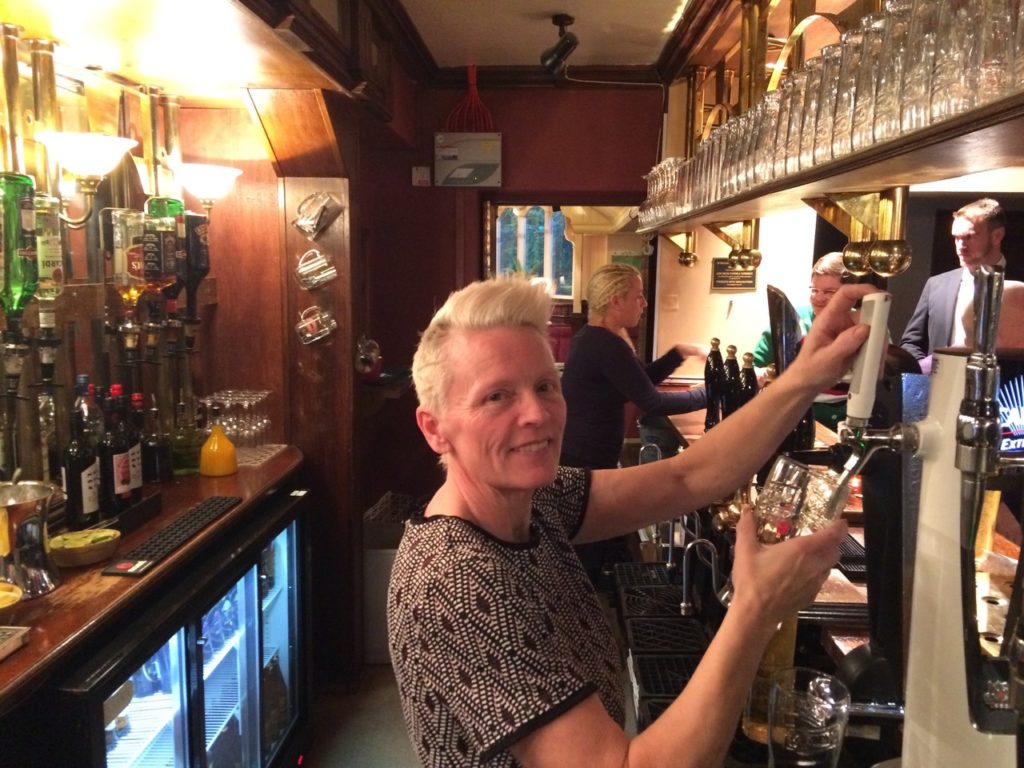 Today they opened the Black because it seemed the right thing to do just before Christmas, though it will be a few weeks before they start to implement their plans in early 2017.
"We want the Black to be a place where people can come and enjoy a drink, perhaps watch the sport, and also, if they wish, enjoy a good meal. We're not going to go all hoity toity. We want the pub to be part of its community and think it has so much potential. There are plans to refurbish it next year, make it brighter, renew the floor covering and the upholstery, install new toilets, improve the furniture and generally bring it into the 21st century without spoiling its charm.
"All our food is traditional pub food – steak pies, suet puddings, chillies, curries, lasagne, good honest food and all 100% homemade. We like to think we have a good track record. The Ferry is number 1 for food in Wallasey on Trip Advisor and number 7 in the Wirral. We hope to get good reviews for the Black Horse too."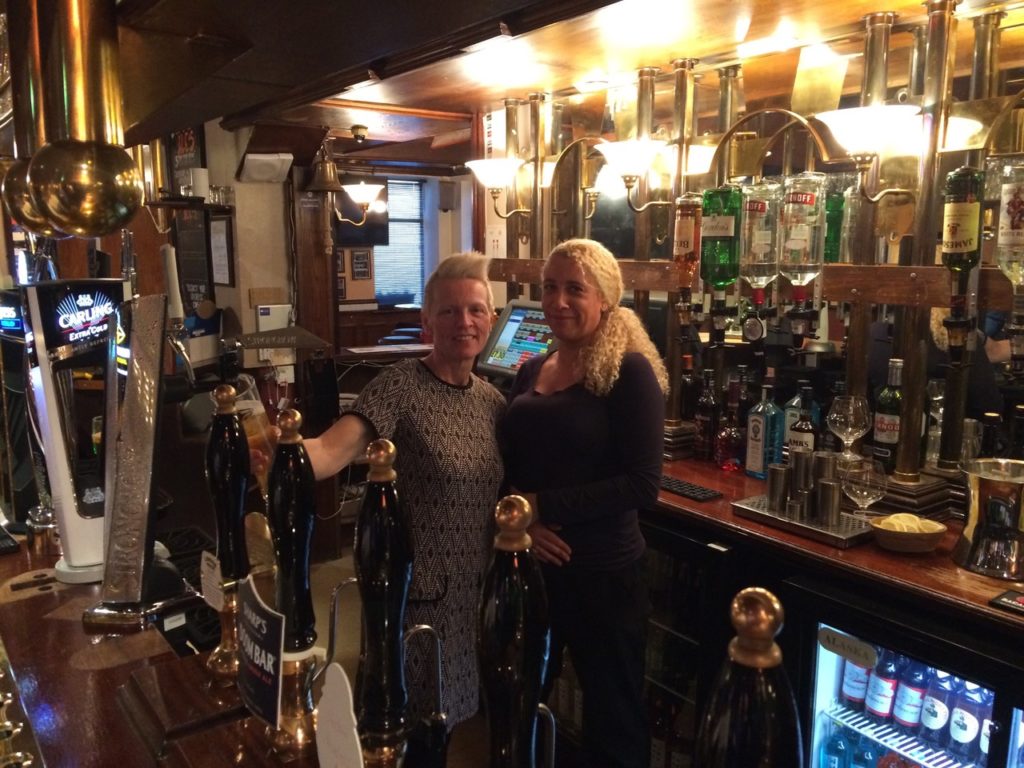 At the Black Tina is ably supported by Claire Elboughey, a cheerful soul with a surname she describes as Irish with a bit of Egyptian thrown in. Today both women gave a warm welcome to drinkers delighted to discover that the door to the Black Horse is no longer bolted.
Enjoying a pint, Black Horse fan Trevor Cornford said, "It's good to have the Black back."