[dropcap type="circle"]F[/dropcap]ormer Heswall Golf Club professional, Alan Thompson, has been honoured by his peers at the England Golf coaching conference.
Thommo, as he is affectionately known, was the Cheshire team coach for a quarter of a century and the professional at Heswall until 2012 when he retired to concentrate on his teaching.
At the conference he was given a Lifetime Service Award.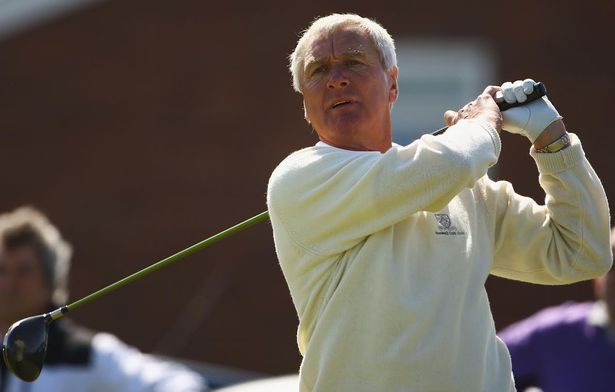 Delegates to the conference were told how he has dedicated his career to helping golfers achieve their full potential at all levels, working with club players, county golfers, elite national amateurs and top professionals.
Alan has been assistant coach to the England Men's A Squad for many years and this season has been especially memorable with squad player Scott Gregory winning the Amateur Championship and the England Golf Men's Order of Merit.
He's also taught many European Tour players, including Lee Slattery and Ryder Cup player Jamie Donaldson.
Steve Burnett, the England Golf Men's Performance Manager, paid tribute to Thommo's achievements and said: "We want to say thank you for all your years of dedication, there are a lot of players out there who are very grateful."
The conference, attended by county, regional and national coaches and managers, had the theme of creating a winning culture – something to which Alan Thompson has helped shape in the past and will continue to do in the future.