News that a giant earthworm called Dave has been found in Widnes, Cheshire, has thrown down the gauntlet to gardeners in Heswall and surrounding areas.
Dave slithered into the record book (though his head and tail were probably still visible) because he measured a massive 40 centimetres or almost 16 inches.
He weighed 26 grams (1 ounce), twice as heavy as the largest earthworms normally seen, and was found in a vegetable plot by Paul Rees. It was stepson George who came up with the excellent name, Dave.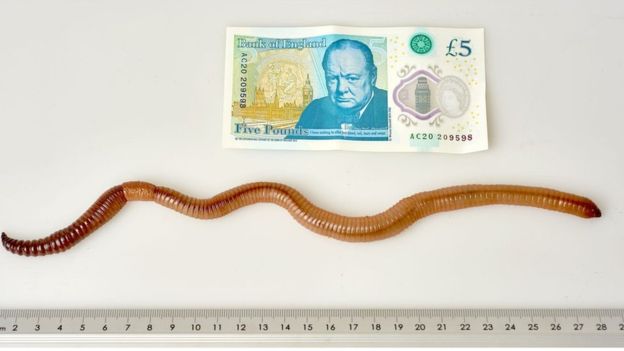 The reason we are writing about Dave in the past tense is the sad fact that he passed away not long after his arrival at London's Natural History Museum in a plastic box.
This followed what must have been a journey as tortuous for a worm as the first off-peak train from London to Liverpool is for a human being.
Nevertheless, Museum scientist Emma Sherlock said, "Dave is now preserved in the museum collections, and will be useful to science."
But what is 40 centimetres? Surely the gardeners of Heswall (and surrounding areas) can do better than that and put the area on the earthworm map?
And even if a new record proves elusive, local people of any age can push back the frontiers of scientific knowledge by taking part in Earthworm Watch.

In collaboration with Earthwatch and the Natural History Museum, Earthworm Watch needs the help of Citizen Scientists to find and record earthworms in order to help understand and protect them and the important contribution they make to the environment.
There are suggested activities for children, families and schools, plus you get to submit your data online and make a real contribution to science. To find out more about Earthworm Watch click or tap here.
Go on, get involved! Do it for Dave!