This year Wirral's traditional community bonfire and firework displays have been rescheduled to take place tomorrow and on Sunday, November 6. Admission is free.
However, due to a lack of available first aid cover, there will only be three displays:
Saturday 5th November: Mayer Park, Bebington at 6.30pm
Sunday 6th November: Birkenhead Park and Moreton's Lingham Park at 6.30pm
These replace displays which usually take place at Upton Park, Woodchurch Leisure Centre, Central Park, Wallasey and Mersey Park.
Hopes are high for the River of Light display on November 5. It is a joint venture between Liverpool City Council and Wirral Council and is said to be one of the most ambitious fireworks events in the UK.
The fireworks will be launched from three special pontoons moored in the river Mersey starting at 6.30pm. The display will last around 20 minutes.
Beforehand, at around 4.40pm, the Twister Aerobatic team will bring fire to the skies above the Mersey as they perform heart in the mouth aerial manoeuvres with pyrotechnic effects streaming from the wings of their aircraft.
The Wirral shoreline offers some great vantage points – and this interactive map may help you decide where to immerse yourself in the River of Light.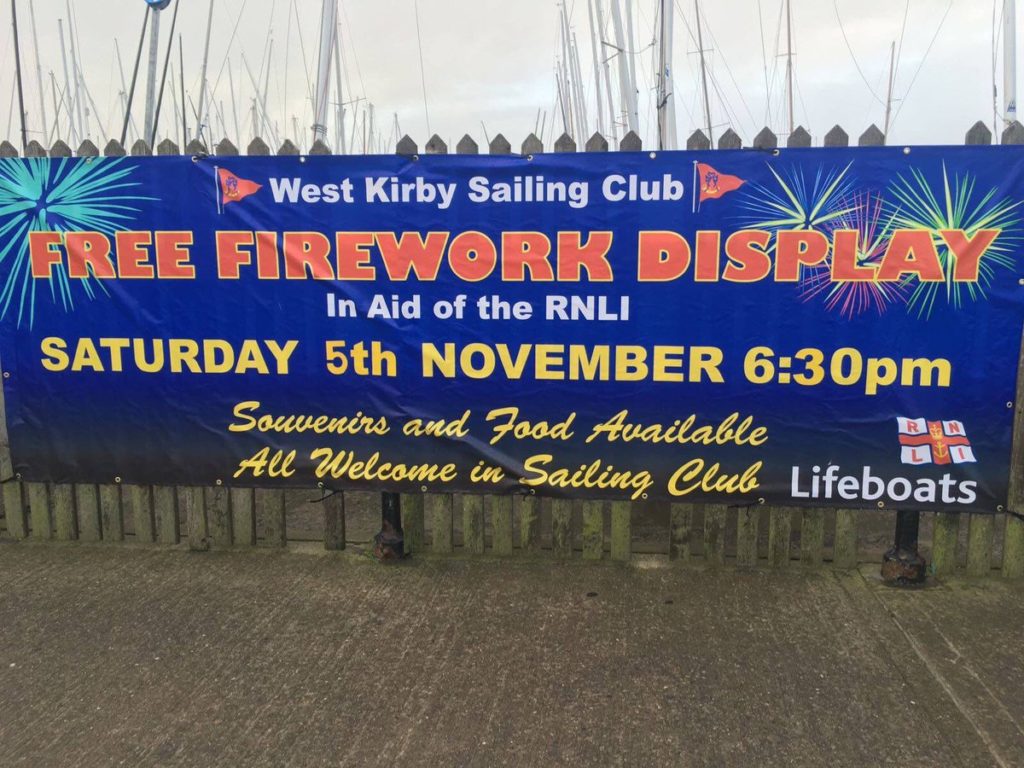 The Heswall area seems to be without any formal displays, but if you have a sudden urge to support a great cause with some pyrotechnics this evening you can get over to Hoylake where the Sailing Club will have a bonfire and fireworks in aid of the RNLI. It starts at 6pm but the club will be open from 5 and refreshments will be available.
Also nautical but nice is Saturday's event hosted by West Kirby Sailing Club. It too supports the RNLI and running costs of the Hoylake and West Kirby Lifeboat Station, and gets underway at 6.30pm.
Be safe.