If demolition goes to plan the Pensby Hotel will be razed to the ground before Christmas.
When I first moved to Wirral in 1982 I lodged in a house in Wimborne Avenue, just a stone's throw from the pub. I recall prowling there in search of a mate with my hair cut like Bryan Ferry's only to prowl home alone – which was just as well because my landlady would become my lovely wife.
Today she sometimes recaptures the spirit of our early days together by sending me to sleep in the spare room of our present home. Well, at least I think that's why she does it.
When it became clear last year that the Pensby Hotel's owners, Admiral Taverns, wanted to flatten the pub, which had not been the focus of investment, and build a 60 bed care home in its place, many in the local community were energised and set about resisting the scheme.
There were dreams of making the Pen into a bigger and better hostelry, a place for functions, a playgroup facility, a place for young people to meet, a live music venue, a community centre, bingo, dancing, all these and more might be housed in the mock Tudor building constructed in the 1930's.
There was no shortage of imagination and enthusiasm. Just two things were missing.
Money and political will.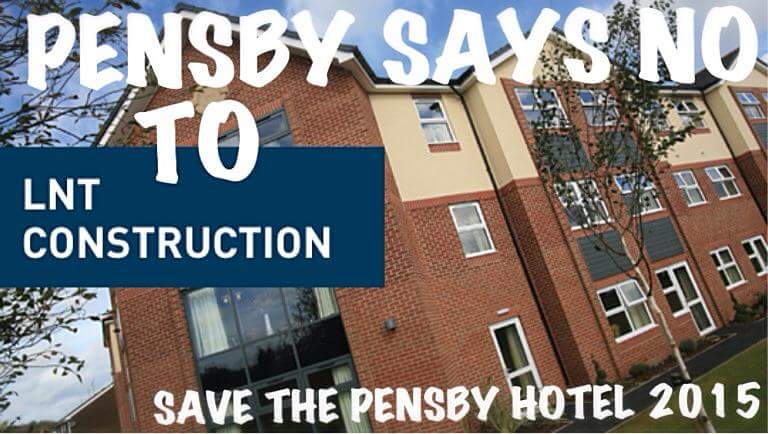 A Save the Pensby Hotel campaign was launched. There were banners, gatherings in the car park, and much lobbying of relevant bodies by stalwarts like John Hughes, Chairman of the Pensby Community Association.  A Facebook group was created and it numbers almost 1000 members.
Though some local people are glad to see the back of a building that in recent years had been home to a cannabis farm and a magnet for occasional antisocial behaviour, and while some are not bothered either way about its future, the majority does not want to see a landmark that has been around for almost a century disappear.
They have also realised that a building can be the nucleus of community spirit and a sense of togetherness.
While Aleppo is being bombed to atoms the fate of the Pensby Hotel may seem to be of little importance.
But it seems to me it has something to say about our nation and the path it is taking. We like to believe that we are democrats, that the British way of life is underpinned by a sense of fair play, that we value our heritage, and that strong, local communities are crucial to the wellbeing of adults and children.
And yet, a local decision to reject the planning application for a care home was overturned at a national level; the Pensby has not been deemed a local asset but viewed instead as a commercial opportunity; appeals to English Heritage to recognise the significance of the building and its architecture have fallen on deaf ears; and as a society we think precious little about the need for places where people can gather – unless they are shopping centres or football stadia.
Bricks, mortar and land mean too much to we Britons and our personal and national financial planning. If we are lucky enough to own homes we pray they will soar in value so we are secure enough to borrow more if need be. Residential and commercial property development is seen as a means of making a fast buck. Buy to let is cool. There is nothing wrong with charging young people half their disposable income or more to occupy a small flat or room in a house. Land is to be exploited, not respected.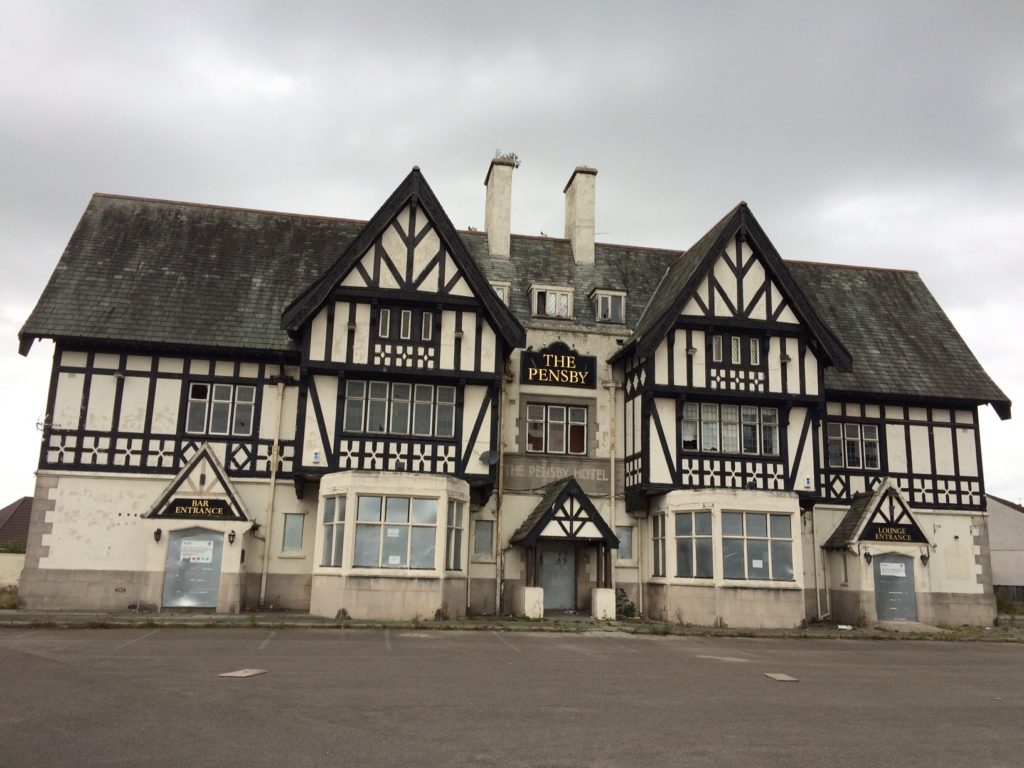 Of course it was unlikely that the Pensby could be saved. Of course we have an ageing population creating demand for care. Of course there is no public money. But none of this means the market should just take its soulless course.
In London, popular revolt against developers turning pubs into infinitely more profitable apartments has scored some notable victories. Elsewhere community pubs not unlike the Pensby have also been saved from the wrecking ball.
The valiant efforts of those who tried to save the Pensby Hotel will not be entirely in vain if their spirit remains undimmed, and if they prompt other communities to think a little bit harder about who they are, what they want and what they must protect.