This week research by the conveyancing firm My Home Move brought both good and bad news for residents of Heswall and Pensby.
According to My Home Move the presence of an Aldi supermarket can boost the value of nearby homes by as much as £5000. Having cast off its no frills, everything stacked on pallets image, Aldi has become a must-visit destination for grocery shoppers. Thrift is in fashion and has made the chain the 6th most popular in Britain.
That said, the impact of an Aldi pales into insignificance when compared to that of a Waitrose. It is claimed that the opening of a store by the sponsors of England cricket can push up the price of homes by an almost incredible £40,000, a number that, frankly, left me stumped.
It seems that the new phenomenon called the Aldi Effect is good news for some homeowners, while the long established Waitrose Effect remains right up there with a big win on a scratch card or long odds accumulator bet.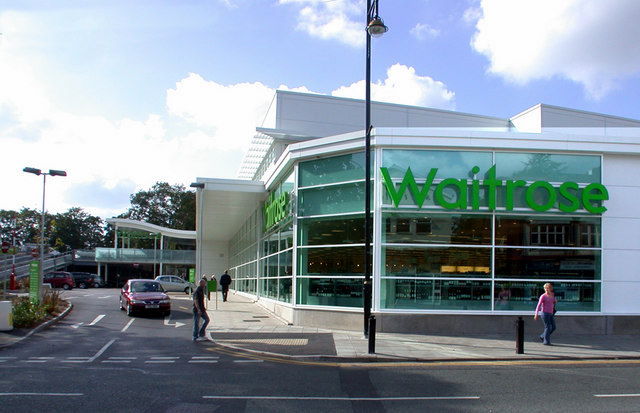 For many years now the arrival of a Waitrose in Heswall has been much and often rumoured. The subject is discussed in hushed tones, as if people are speculating about the Second Coming or contact with an alien civilisation. The store's potential location has been identified as Pye Road (not far from Aldi), and Waitrose has confirmed that they are keeping an active watching brief when it comes to a Heswall presence.
I enjoy shopping at Aldi. It is simple and represents value for money, even if I do return home with items like a 36 piece drill bit set or petrol driven chainsaw and have little idea why I bought them, as if the words Special Buys and Workzone place me in some sort of hypnotic trance.
I rarely shop in Waitrose, but if a store in Heswall can put tens of thousands on the value of our home and thus enhance my retirement prospects I am all for it.
So come on Waitrose, get your act together. Just imagine how wealthy we will all suddenly feel when you fling open your doors. We will flood in to gaze upon and sample the luxuries on offer.
In fact, rarely has a supermarket opening made such sound business and economic sense. I'm in!
Especially when we can also get all our bargains from just around the corner.