[dropcap type="circle"]A[/dropcap] statue of the legendary entertainer Gracie Fields has been unveiled in her home town of Rochdale.
The lifesize sculpture of the singer and actress brought back some happy memories for Heswall Lower Village resident, 93 year old Marjorie Whitlock.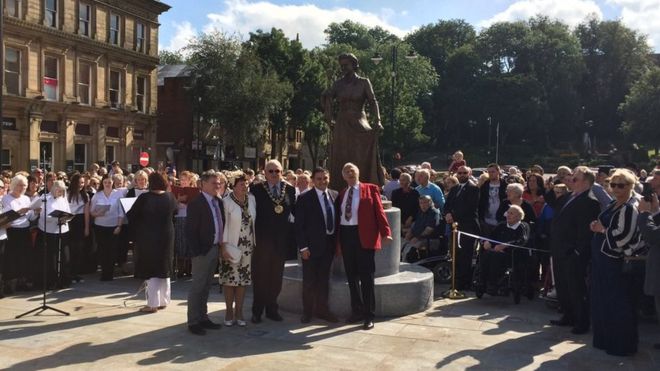 Back in 1949 Marjorie was a police constable in Blackburn, Lancashire. When Gracie paid a visit to perform in the town's King George's Hall, Marjorie was on duty forming a welcoming party along with other officers and many hundreds of fans.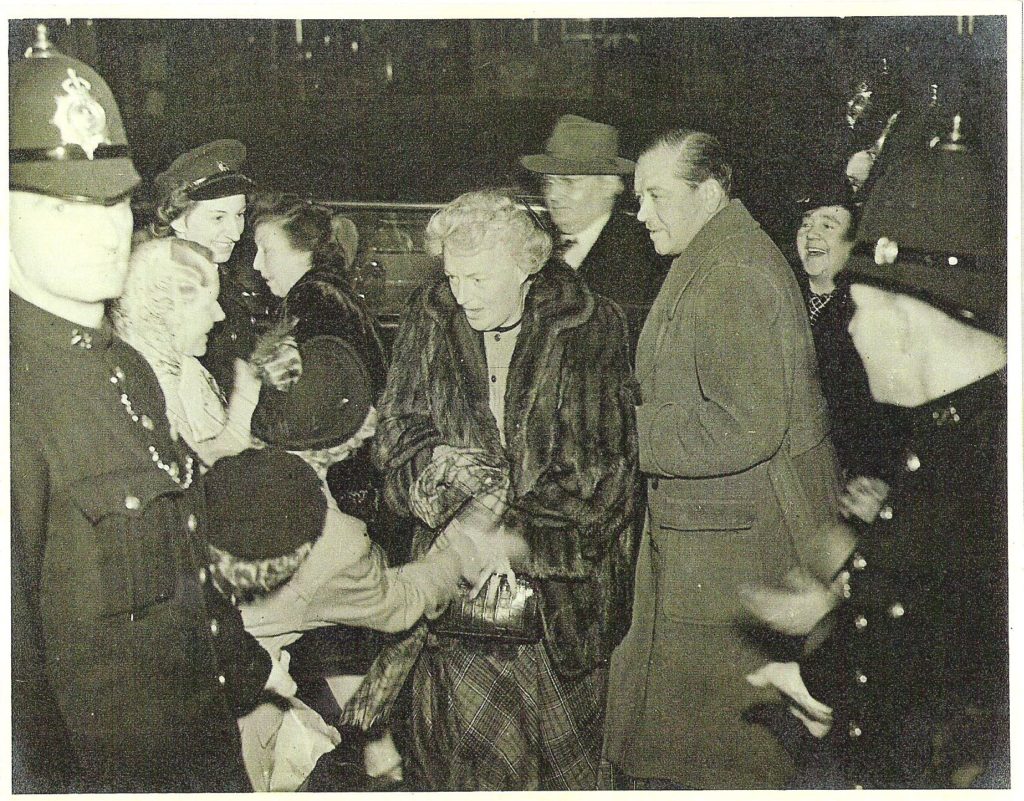 The moment was captured by a photographer from the local newspaper, and Marjorie secured an autograph written on a page torn from her police notebook. (On the back are details of a case that presumably never went to court.)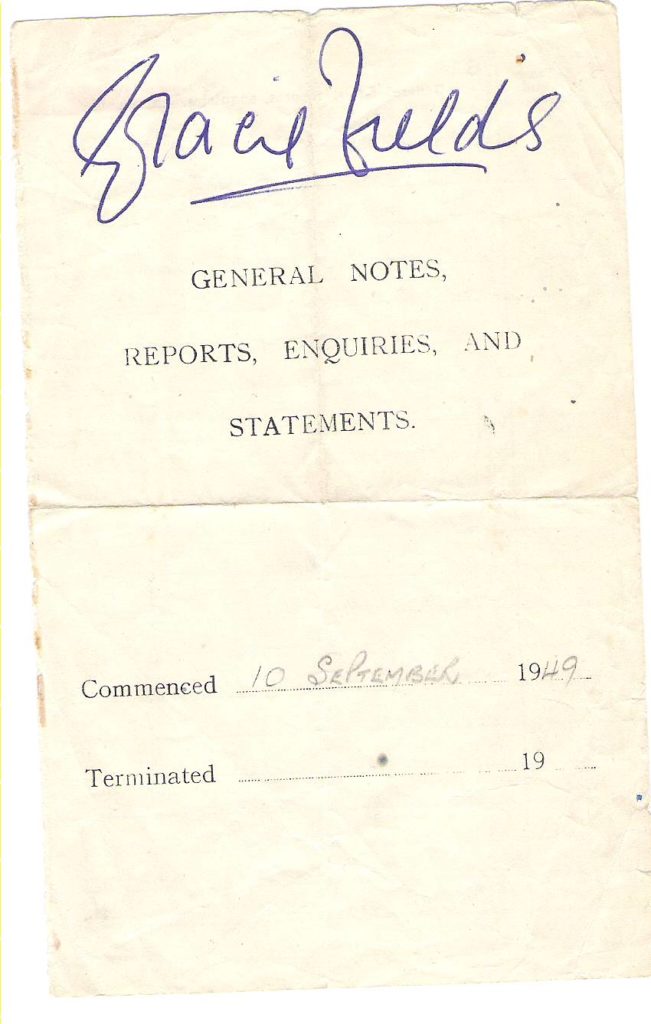 Marjorie recalled: "The aftermath of war was austerity, and the goodwill generated by the performance of 'our' Gracie in King George's Hall was truly uplifting. She wasn't a Hollywood beauty like Hedy Lamarr or Joan Bennett, nor was she a drama queen like Garbo or Dietrich, but she seemed to be close by and accessible – the lass who lived next door in the village, or the girl who lived in the next street in town."
Born in 1898, Gracie Fields made her first stage appearance in 1905 and went on to become a popular star of London's West End. Those travelling performances for troops during World War Two led her to become known as "the forces' sweetheart".
She eventually retired to Capri in Italy, but never forgot her northern roots and often returned home to perform. She was made a dame in 1979 – a few months before her death aged 81.
Marjorie added: "She was a star in the true sense of the word. So many young servicemen went to war singing, whistling or just hearing "Wish me luck as you wave me goodbye". Did you know that Churchill urged her to go to America to earn dollars rather than stay here where she would earn pounds? At the time it was rumoured that she was fleeing to a safer place, even though she toured with ENSA and entertained the troops overseas. A remarkable woman."